Liberty or Tyranny
How do you get a freedom loving people to accept tyranny?
You scare them into begging for it.
DON'T LET LIBERTY DIE ON OUR WATCH!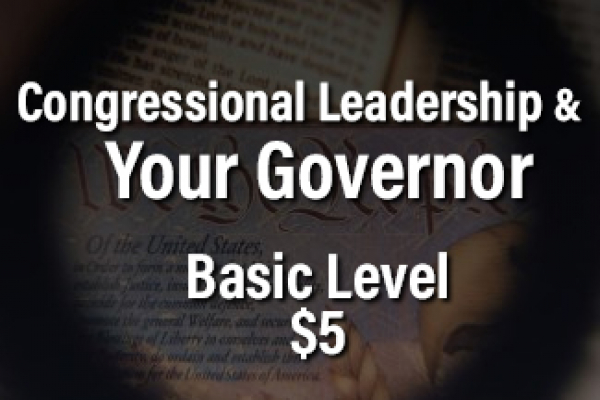 Basic Level
Fax the House and Senate Leadership plus YOUR Governor for just $5!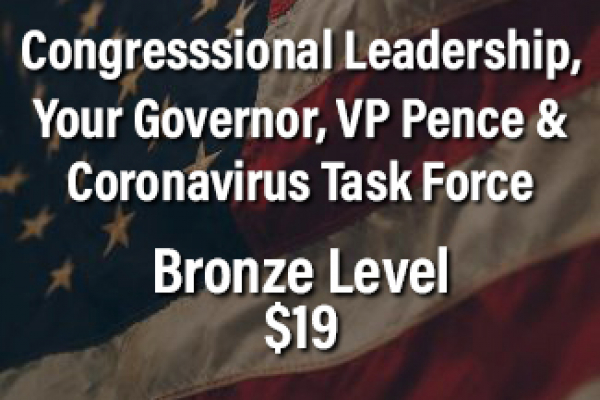 Bronze Level
Fax ALL of the above plus Vice President Pence and the Coronavirus Task Force for $19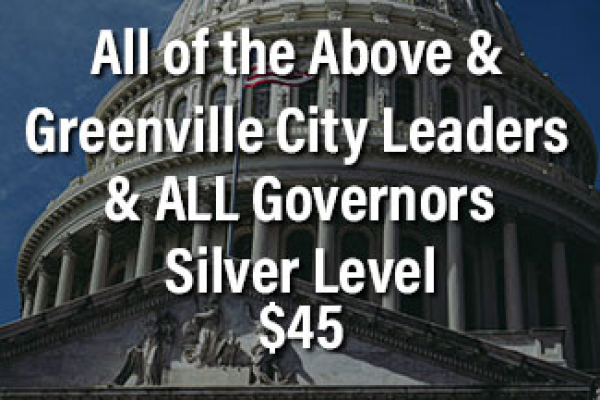 Silver Level
Fax ALL of the above plus Greenville City Leaders plus ALL Governors for $45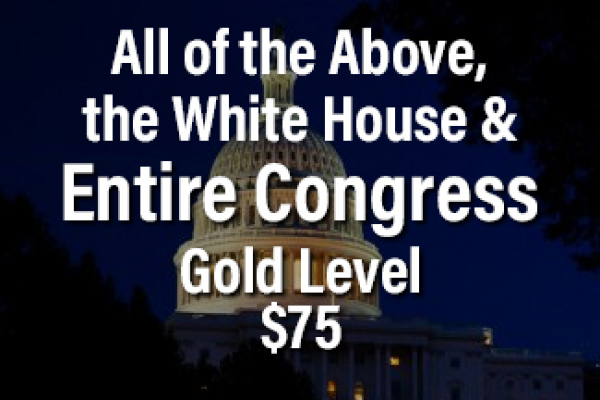 Gold Level
Fax ALL Governors, the ENTIRE House and Senate and the White House for $75 (Most Effective!!)
*Faxes will be delivered shortly after donation is made.
Nancy Pelosi and a band of local, state and some federal power-grabbers are trying to use the coronavirus panic to steal our God-given and constitutionally protected freedom. We cannot allow the "cure" to be worse than the disease. We cannot not allow America to be destroyed. Shockingly, here is a short list that some are proposing:
Eliminating the right to free assembly

Shuttering churches for months

Postponing elections

Use of military force for armed curfews

Communist nationalization of entire industries

And so much more

Don't let Liberty die on our watch!
Send your fax NOW. Governors are considering shutting down your state AGAIN.
There is NO time to waste.
Liberty or Tyranny begins NOW!
As an American citizen, I am deeply concerned that during this time of panic over the coronavirus pandemic, certain elected leaders and bureaucrats are using that panic to implement unconstitutional measures that rob Americans of even our most basic liberties.
I am calling on my governor, Congress and every elected and unelected official, to uphold the United States Constitution NOW and take no action that would subvert our God-given, constitutionally protected freedom.
Sincerely,
(Your name)
(Your city, state)


I urge you to add constitutional protections for religious freedom in all future executive orders related to COVID-19. Where necessary, I demand that you adjust any current executive orders to protect the rights of Americans enshrined in our Bill of Rights.

A pastor in Florida was targeted and arrested by a local sheriff who tried to "make an example" out of him. But the big constitutional problem for this sheriff is that he attempted to apply stricter standards to locations with religious activities than restrictions for locations with secular activities.
Both the Bill of Rights and U.S. Supreme Court have spoken against restricting religious freedom and expression. When absolutely necessary, churches can be held to the same standards as secular businesses but never to a higher standard, as was attempted by the Florida sheriff.
In addition, the government can be forced to prove in court how it is using the least restrictive means of constricting freedom to accomplish its goal.
Now Texas, Indiana, and Florida have joined Michigan and Kansas to protect religious freedom. I urge you to protect our constitutional freedoms in your state as well.
If you wish to learn more, I suggest visiting the website of the law firm Liberty Counsel at www.LC.org to ensure that your state avoids unnecessary, distracting, and costly legal battles.

(Your name)
(Your city, state)
Founded in 1986, Liberty Counsel Action is a law and policy education, training and advocacy organization. From offices in Washington, DC and Orlando, Florida, LCA advances religious freedom, the sanctity of human life, the family, responsible government, national security, and support for Israel at the federal, state, and local levels.

All contributions are made with the understanding that this ministry has complete discretion and control over use of donated funds. If the project described is fully funded, delayed or canceled, excess funds will be committed to the need most closely identified with the purpose for which the funds were originally given.

Liberty Counsel Action is a 501(c)(4) tax-exempt nonprofit organization. Donations are not tax deductible. Privacy Policy.