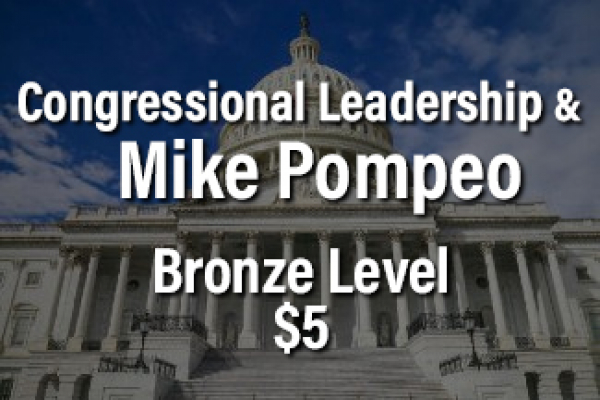 Bronze Level
Fax Congressional Leadership & Secretary of State Mike Pompeo for $5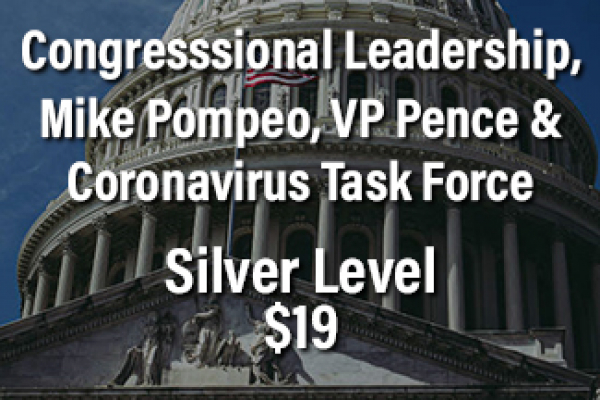 Silver Level
Fax the previous option plus Vice President Pence and the COVID-19 Response Team for $19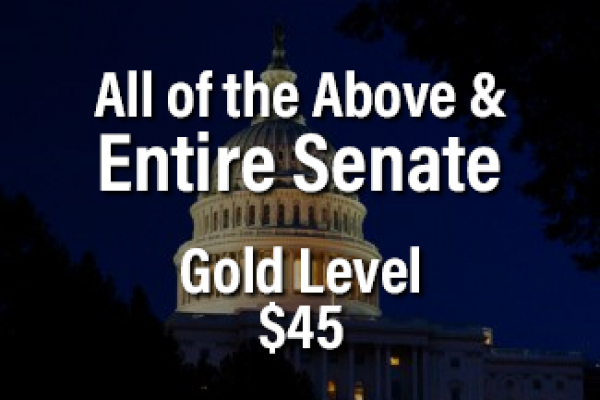 Gold Level
Fax the previous options plus the entire Senate for $45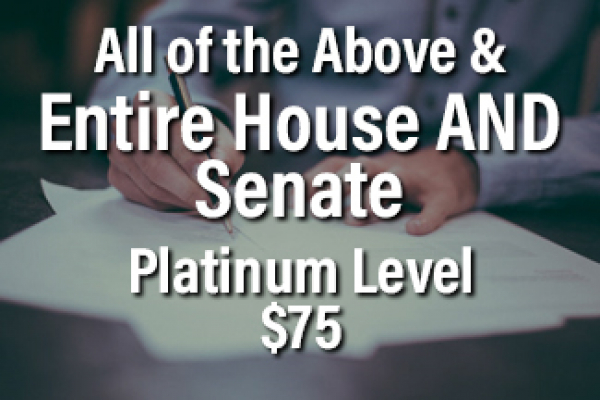 Platinum Level
Best Value! Fax all of the previous options plus the entire House and Senate for $75
*Faxes will be delivered shortly after donation is made.


Our FAX:
Dear Sir or Madam,
As a concerned American citizen and taxpayer, I am writing to urge you to use every force of your office to execute the highest possible sanctions on China as a result of the COVID-19 crisis.
China has a history of allowing extremely dangerous coronaviruses to escape from their "research facilities" which many international scientists agree are in fact biological weapon development facilities.
SARS escaped a Beijing lab in 2002. SARS escaped a Guangdong lab in 2004 and this latest version of the coronavirus escaped the Level 4 microbiology lab in Wuhan, China, in 2019.
Whether by accident or design, China's recklessness in dealing with highly contagious, highly deadly viruses that not only kill humans, but collapse entire economies, MUST BE PUNISHED.
I urge you to immediately enact all possible sanctions against China, citing the recent COVID-19 release. Our lives, our livelihoods and our national security depend on it.
Sincerely,
(Your Name)
(City, State)
A deeply concerned American
Founded in 1986, Liberty Counsel Action is a law and policy education, training and advocacy organization. From offices in Washington, DC and Orlando, Florida, LCA advances religious freedom, the sanctity of human life, the family, responsible government, national security, and support for Israel at the federal, state, and local levels.

All contributions are made with the understanding that this ministry has complete discretion and control over use of donated funds. If the project described is fully funded, delayed or canceled, excess funds will be committed to the need most closely identified with the purpose for which the funds were originally given.

Liberty Counsel Action is a 501(c)(4) tax-exempt nonprofit organization. Donations are not tax deductible. Privacy Policy.