Stop the Government from Enforcing a Mandatory Vaccine!
Many state and national leaders again want to demand mandatory vaccines for all Americans. Now, they are developing a technology that will allow the scanning of a person's body to confirm if they have received a vaccine or not.

In addition, the government has promised to buy $1.95 BILLION worth of a COVID-19 vaccine and many governors and some politicians are making bold statements that they intend to make this vaccine mandatory.

The time to fight this now.


STOP MANDATORY VACCINES AND SURVEILLANCE IN AMERICA!
(
Any amount you give above the cost to send a fax supports our organization.
)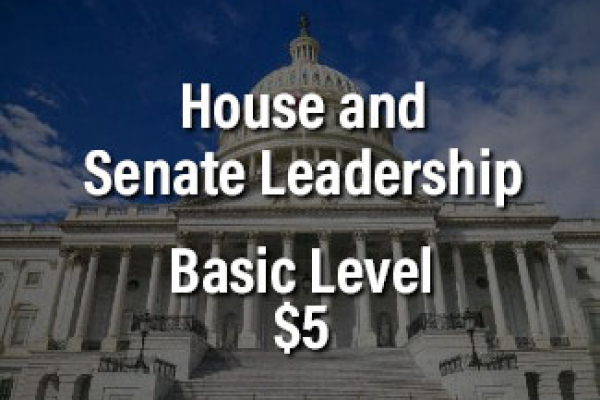 Basic Level
Fax the House and Senate Leadership for just $5!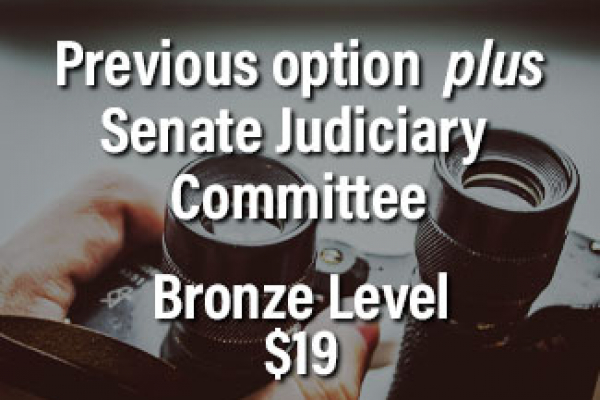 Bronze Level
Fax the previous option plus the Senate Judiciary Committee for $19.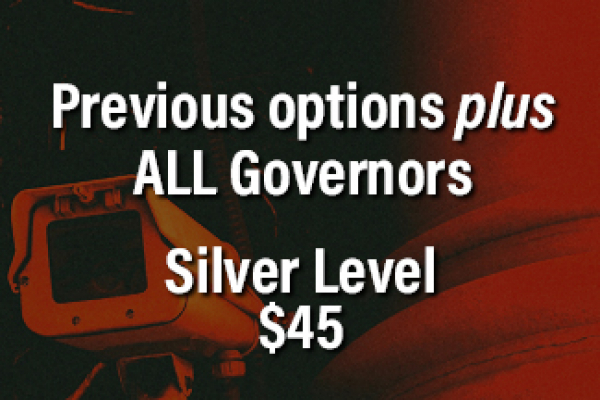 Silver Level
Fax the previous options plus ALL governors for $45.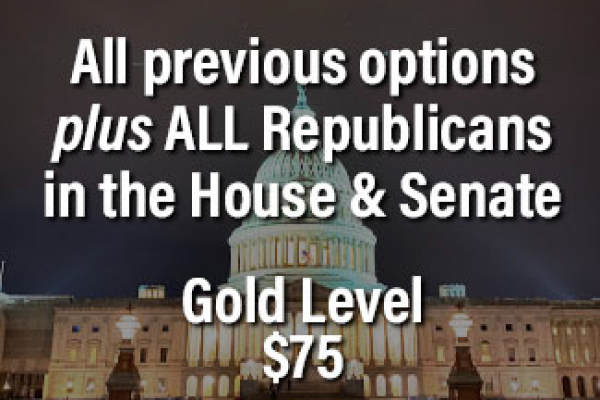 Gold Level
Fax all of the previous options plus ALL Republicans in the House and Senate for $75.
*Faxes will be delivered shortly after donation is made.

Dear (

politician's title and name

),
I stand firmly opposed to any mandatory vaccines for COVID-19 and any government pressure to take this rushed vaccine.
Bill Gates publicly advocated that, "We will have some digital certificates to show who has recovered or been tested recently or, when we have a vaccine, who has received it." Originally, tracking Americans like we are cattle isn't something Gates was trying to hide.
The company he was funding, Vaxxas, is now receiving $22 million from the HHS Department. But what Vaxxas is not saying in their press release is that this type of injection method already was developed by Assistant Professor Dr. Kevin McHugh of Rice University (also paid for by Gates' foundation) to include a dye invisible to the naked eye, but visible under a modified cell phone.
This creates a dangerous scenario by making medical information public to anyone who happens to walk past you with the right technology. Therefore, I urge you to fight against any direct or indirect effort to make vaccines mandatory, or physically trackable, in America.
(Your Name)
(City),(State)
Founded in 1986, Liberty Counsel Action is a law and policy education, training and advocacy organization. From offices in Washington, DC and Orlando, Florida, LCA advances religious freedom, the sanctity of human life, the family, responsible government, national security, and support for Israel at the federal, state, and local levels.

All contributions are made with the understanding that this ministry has complete discretion and control over use of donated funds. If the project described is fully funded, delayed or canceled, excess funds will be committed to the need most closely identified with the purpose for which the funds were originally given.

Liberty Counsel Action is a 501(c)(4) tax-exempt nonprofit organization. Donations are not tax deductible. Privacy Policy.