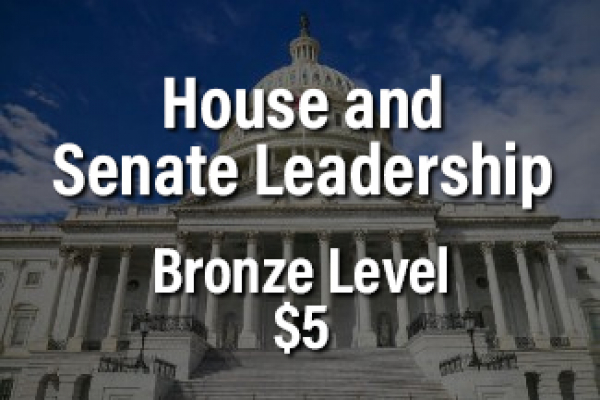 Bronze Level $5
Fax ALL available House and Senate Leadership for $5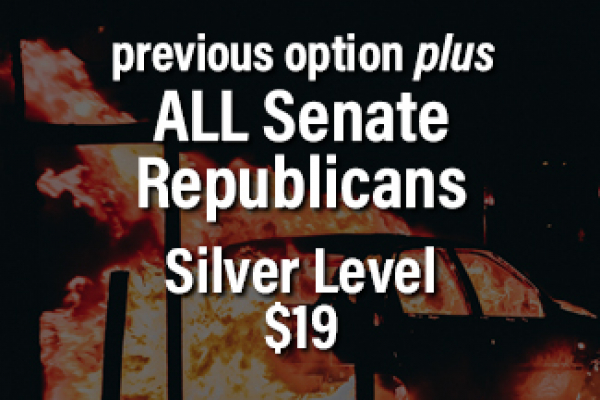 Silver Level $19
Fax the previous option plus ALL Senate Republicans for $19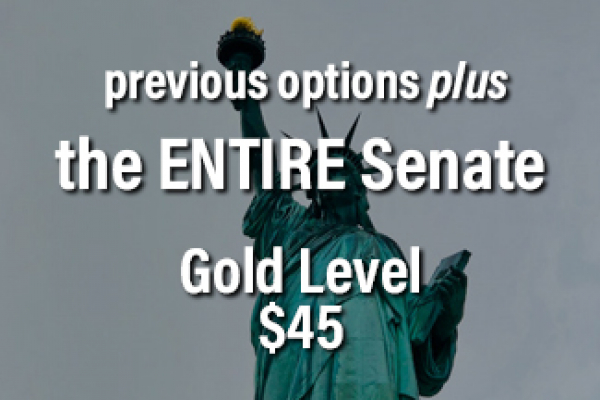 Gold Level $45
Fax the two Previous options plus the ENTIRE Senate for $45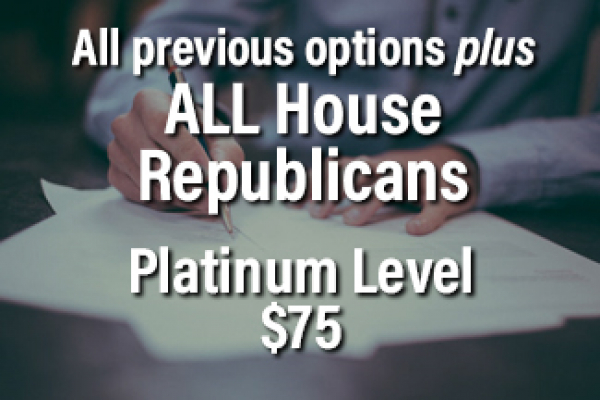 Platinum Level $75
Fax the three previous options plus ALL Republicans in the House for $75
Faxes will be delivered shortly after donation is made. Any amount you give above the cost to send a fax supports our organization.
If you prefer to sign a petition without a gift, select here.

---

Dear Legislator,


I strongly oppose the efforts to force Americans to bail out the politicians hurt economically by their decision to shut down for COVID-19.


The leaders in these states, by their own actions, hurt their local economies. And these same leaders need to work creatively to support and stimulate their local business and reverse the damage their decisions caused to local business owners.


In addition, some states have been poorly managing their pension funds into insolvency and want taxpayers from other states to bail them out under the cover of COVID-19. That's unacceptable.

These politicians need to understand that their future budget is dependent upon their ability to encourage the businesses looking to them for leadership. We cannot tax our way into prosperity by governors looking for a one-time paycheck from taxpayers already stretched thin by politicians.


Sincerely,


(Your Name)
(City),(State)
Founded in 1986, Liberty Counsel Action is a law and policy education, training and advocacy organization. From offices in Washington, DC and Orlando, Florida, LCA advances religious freedom, the sanctity of human life, the family, responsible government, national security, and support for Israel at the federal, state, and local levels.

All contributions are made with the understanding that this ministry has complete discretion and control over use of donated funds. If the project described is fully funded, delayed or canceled, excess funds will be committed to the need most closely identified with the purpose for which the funds were originally given.

Liberty Counsel Action is a 501(c)(4) tax-exempt nonprofit organization. Donations are not tax deductible. Privacy Policy.