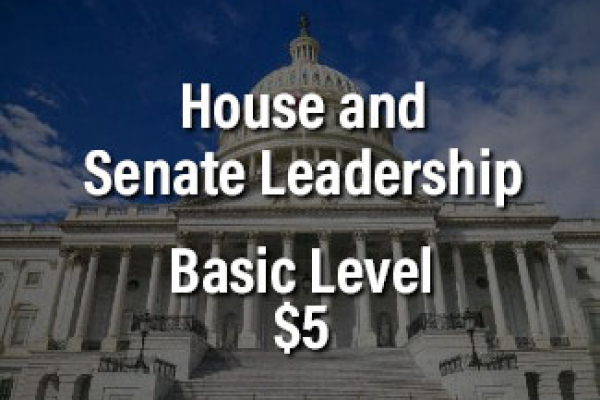 Basic Level
Fax the House and Senate Leadership for just $5!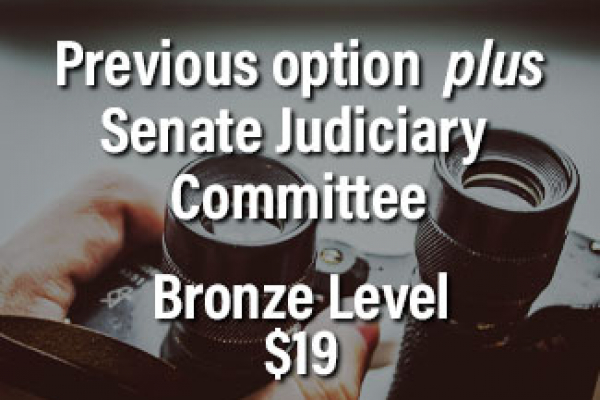 Bronze Level
Fax the previous option plus the Senate Judiciary Committee for $19.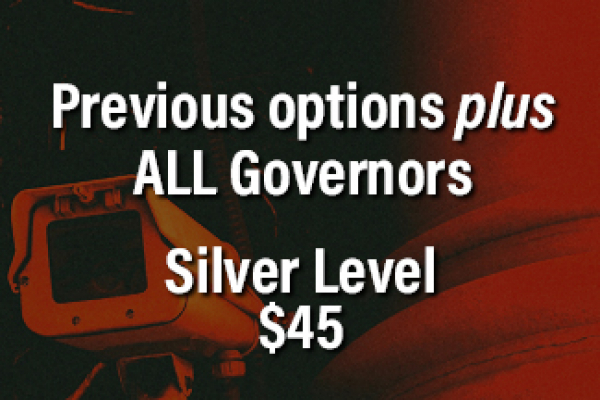 Silver Level
Fax the previous options plus ALL governors for $45.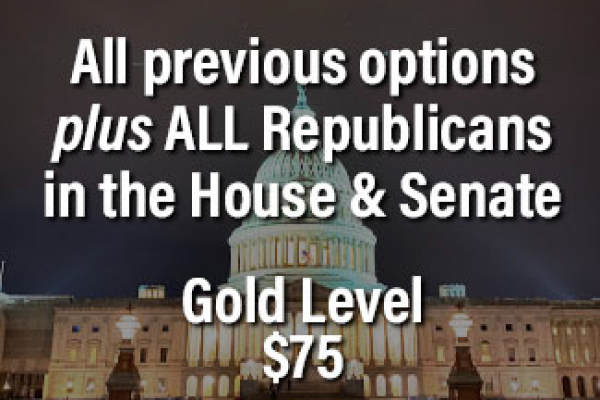 Gold Level
Fax all of the previous options plus ALL Republicans in the House and Senate for $75.
*Faxes will be delivered shortly after donation is made.

Dear (

politician's title and name

),


Americans are being tracked through their phones and the location information is being sold, even if they have refused to download COVID-tracking apps and turned off internal COVID tracking. SafeGraph, Inc is tracking phones' locations directly and through many partnership agreements with apps that transfer a person's location to this company.


Using this data, anyone, including foreigners, can know the following about Americans:
Where everyone traveled before an event

Which shops they entered

What restaurants/bars they patronized

Which outdoor events they attended

Where they slept

Who lived locally or traveled from out-of-state

An average of whether local residents spent more or less time in their homes during the event, and

Where attendees went after they left the event.
And all this information was gathered by SafeGraph, Inc. This same level of data is for sale right now in every community in America, and it costs just 10 cents per row of information.

While SafeGraph claims the data is all "anonymized," that is a farce. If a company can track and sell where a phone was and where it went next, it can take a glance at this level of data history to find out where you live, where you work, who your friends are, and where you socialize, and a simple Google search to know your name.

Suddenly "anonymization" disappears with a few clicks of a button.

I urge you to fight against this endless data mining of the personal phone locations of American citizens. Our Constitution recognizes the right to privacy and that is not currently happening in our nation.


(Your Name)

Founded in 1986, Liberty Counsel Action is a law and policy education, training and advocacy organization. From offices in Washington, DC and Orlando, Florida, LCA advances religious freedom, the sanctity of human life, the family, responsible government, national security, and support for Israel at the federal, state, and local levels.

All contributions are made with the understanding that this ministry has complete discretion and control over use of donated funds. If the project described is fully funded, delayed or canceled, excess funds will be committed to the need most closely identified with the purpose for which the funds were originally given.

Liberty Counsel Action is a 501(c)(4) tax-exempt nonprofit organization. Donations are not tax deductible. Privacy Policy.