Block the so-called "Build Back Better" bill
which should be called the "Better Before Biden" bill!


Congress is debating a budget bill that will funnel trillions of tax dollars to radical projects and set dangerous precedents.
Send your Urgent Fax right now! Any donation above the cost to send a fax will strengthen our organization's voice to educate and advocate for you on Capitol Hill and around the nation.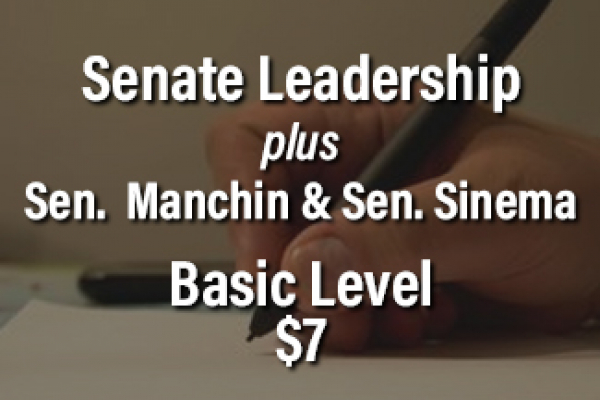 Basic Level $7
Fax ALL available Senate Leadership plus Sen. Manchin and Sen. Sinema for $7.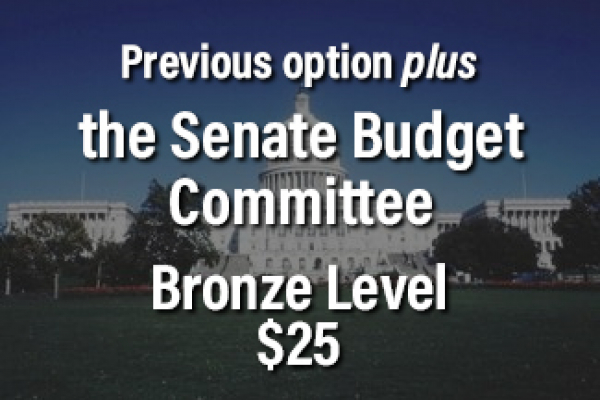 Bronze Level $25
Fax the previous option plus the Senate Budget Committee for $25.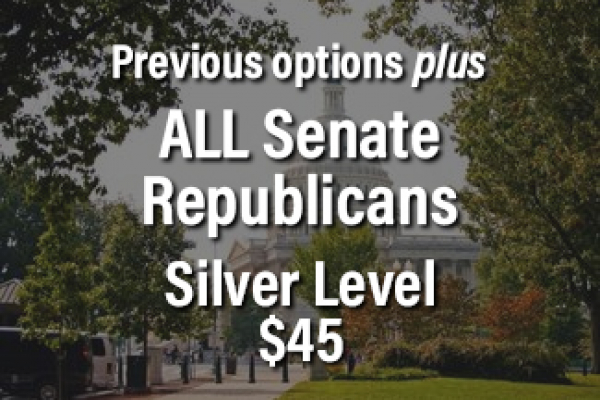 Silver Level $45
Fax the previous options plus ALL Senate Republicans for $45.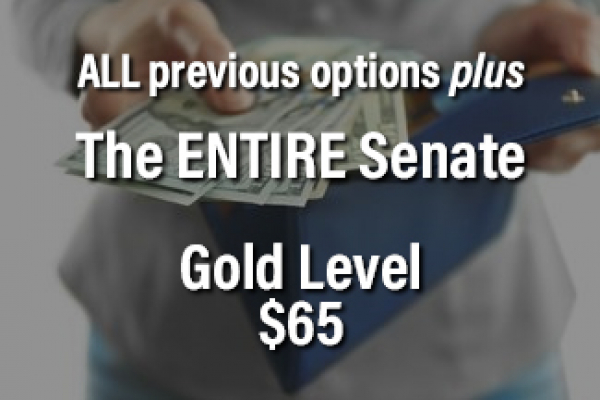 Gold Level $65
Fax all of the previous options plus the ENTIRE Senate for $65.
Faxes will be delivered shortly after donation is made. Any amount you give above the cost to send a fax supports our organization. If you prefer to sign a petition without a gift, select here.


---

To: Members of the United States Congress

The so-called "Build Back Better" bill will weaponize the IRS, which has a proven bias against honest Americans. It will discourage family businesses, reward illegal immigration and create a radicalized, and militarized, "corps" for climate change fully funded by taxpayers.

Even though OSHA has been ordered by the court to hold off on its shot mandate on employers with 100 or more employees, if BBB proponents have their way, they will use this bill to crush businesses that would dare violate the government's mandate. Joe Biden's BBB budget bill will raise fines up to $700,000 for "willful" or "repeated" violations of OSHA standards. This means if a company of 100 employees refuses to terminate two employees for refusing the COVID shots, the employer would be fined $1.4 million!

I am putting you on notice that American voters are watching this bill and your vote on it. I urge you to stand against this dangerous use of my tax dollars and vote against HR 5376.

Sincerely,

(Your Name)
Founded in 1986, Liberty Counsel Action is a law and policy education, training and advocacy organization. From offices in Washington, DC and Orlando, Florida, LCA advances religious freedom, the sanctity of human life, the family, responsible government, national security, and support for Israel at the federal, state, and local levels.

All contributions are made with the understanding that this ministry has complete discretion and control over use of donated funds. If the project described is fully funded, delayed or canceled, excess funds will be committed to the need most closely identified with the purpose for which the funds were originally given.

Liberty Counsel Action is a 501(c)(4) tax-exempt nonprofit organization. Donations are not tax deductible. Privacy Policy.