THANK YOU!
Thank you for taking action

and making a difference in this critical issue. We are continuing to expose the evils of Planned Parenthood.
Now, I need your help to pass the Born-Alive Abortion Survivors Protection Act on Capitol Hill. We are significantly outgunned on this issue. Planned Parenthood is throwing millions of dollars at legislators in election promises. This is a David and Goliath moment.
I have directed our staff on Capitol Hill to make this Born Alive Act a TOP PRIORITY over the next 60 days

. We are strategically reaching out to the key leaders who can help rally the 20 votes that are needed for passage.
To win this battle, I need friends like you to partner with us. That's why

I'm asking for your help THIS MONTH as we work the halls of Congress to expose and defeat the evils of Planned Parenthood and continue fighting a host of other battles on the frontlines of Capitol Hill

.
Your gift will come at a strategic time because we have seen some amazing things happen this year, including the establishment of a permanent base of operations for our Liberty Counsel family of ministries right on Capitol Hill.
Can I count on your financial support

?
Your gift of $30, $50, $75, $100 or more will make a difference right away as Liberty Counsel Action expands our efforts in our nation's capitol and builds a powerful grassroots network across the country.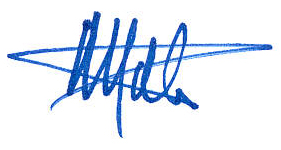 Mat Staver, Chairman
Liberty Counsel Action