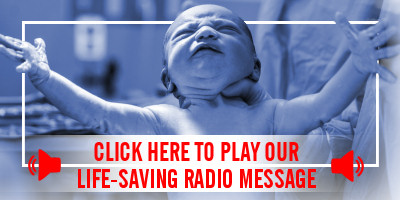 For more than a year, U.S. House Speaker Nancy Pelosi has blocked the Born-Alive Abortion Survivors Protection Act (HB 962). Liberty Counsel Action has a plan to fix this. We already have 204 signatures of legislators, but we need 14 more to pass this bill.
We have the idea of a powerful advertisement campaign to specifically target these legislators' districts and wake up their constituents to the brutal murderers who are being sheltered by their representative's inaction. One example is the proposed billboard below.
Help us cover the advertising cost:
$2,500 would get a prominent billboard along interstate I-81

$1,000 for a high traffic billboard within Scranton, PA

$500 for 17 anytime Christian radio commercial spots (30 seconds)

$110 for eight weekend radio commercials

$35 for two M-F radio commercials

Or any amount to where it is needed most.*
*Once a legislator signs in support of the Born-Alive Act, funds will be rolled over to the next targeted legislator.