IN OTHER NEWS...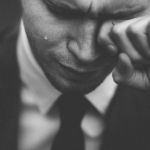 On Valentine's Day of this year, 2020, a heartbreaking abortion case made international headlines. A Colombian couple was excited to welcome their first child, who they named Juanse. However, at seven months old little Juanse would never meet his father, Juan Pablo Medina. His mother, Medina's ex-girlfriend, decided to terminate her pregnancy against the wishes of his father.
Read More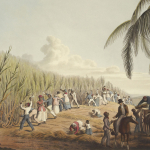 Recently, the U.S. House Democrat Whip James Clyburn (D-SC) sought to criticize President Trump's success with a shocking statement. The president has created an economy that offers African-Americans the highest levels of employment and opportunities ever recorded in America.

Yet, to respond to that, Rep. Clyburn said...
Read More
Liberty Counsel Action's mission is to advance religious freedom, the sanctity of human life, the family, responsible government, national security, and support for Israel through education and advocacy on the national, state and local levels.

LCA is a 501(c)(4) tax-exempt nonprofit organization. Donations are not tax deductible.