Active Petitions & Fax Campaigns
In a time of moral decay, when enemies of freedom wage war against the Judeo-Christian heart of America, now is the time to stand! Join us in advancing life, liberty and family and make your voice heard in the seats of power! Sign our active petitions below, to take a stand today!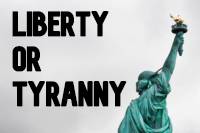 DON'T LET LIBERTY DIE ON OUR WATCH!
(Send Your Urgent Fax Now)
Nancy Pelosi and a band of local, state and some federal power-grabbers are trying to use the coronavirus panic to steal our God-given and constitutionally protected freedom. We cannot allow the "cure" to be worse than the disease. We cannot not allow America to be destroyed.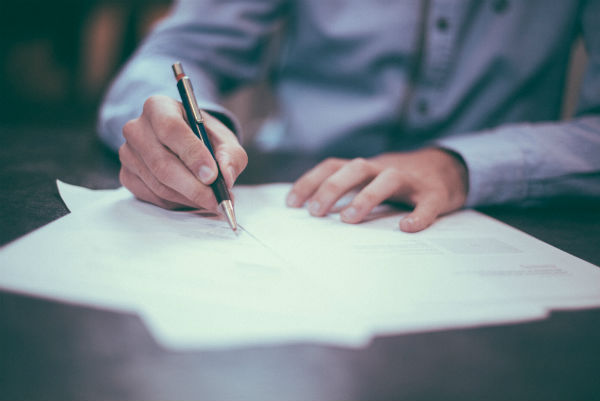 Disastrous Legislation to "Transform America"
(Send Your Urgent Fax Now)
House Democrat Whip James Clyburn was caught on a phone call saying the Coronavirus is "a tremendous opportunity to restructure things to fit our vision."
Help Liberty Counsel Action stop his dangerous vision from becoming a reality.
Send your fax now to stop Democrats from having a blank check to turn America
into a nation we don't recognize anymore.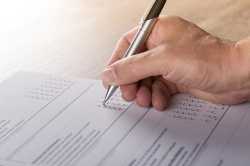 Take our survey
: tell us your opinion regarding response of states and local governments to COVID-19.
Because circumstances are changing on Capitol Hill and across America, we are concerned about YOU. We are working to shine light into the darkness, won't you please help us focus that light by answering a few quick questions. To show our appreciation for doing the survey we'll send you a powerful free resource on prayer.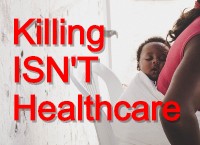 Killing ISN't Healthcare (Sign the Petition Now)
A horrific loophole has been discovered that allows U.S. non-governmental organizations to funnel our tax dollars to international groups to pay for abortions and related expenses. As you read this, millions, perhaps even hundreds of millions, of our tax dollars are being spent this way! Our nation is facing significant medical needs across our country. It is time to end the laundering of our money to kill and destroy innocent children across the globe.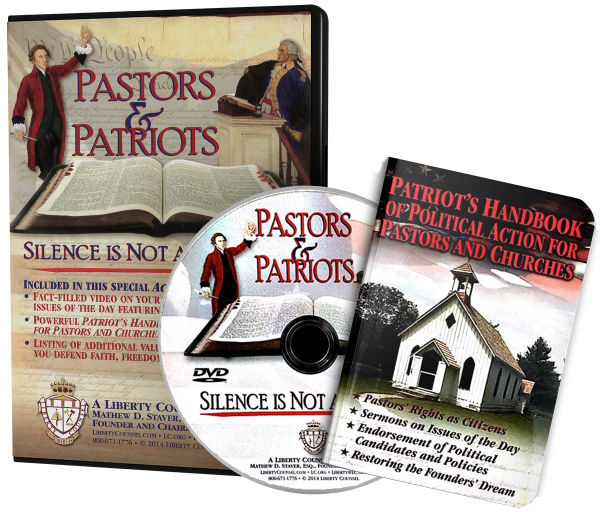 Right now, is an urgent time window to equip pastors and churches with the tools they need to help our nation choose the right path. Groups like the ACLU, Google, and the Southern Poverty Law Center have a sophisticated plan to silence the voice of Christians and conservatives leading up to the 2020 elections! Sponsoring the Silence Is Not an Option video and booklet will provide clear guidance on what pastors, churches and non-profits CAN DO in these battleground states to overcome this sinister campaign to silence the voice of Christians.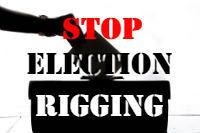 Stop Radicals From Stealing Your Vote! (Petition & Fax Campaign)
Radicals have a multi-step plan to make your vote irrelevant. They are laying the groundwork right now to steal the election for Democrats and Progressives. Today we need to rise up to ensure that our votes will be heard in this next election. Learn more about their devious plan and act now to stop it...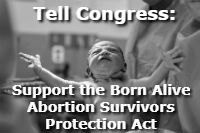 Abortionists have been caught altering the abortion procedure to birth live newborn babies for the purpose of harvesting their beating hearts out of their bodies, and to date, not a single abortionist has been convicted. This barbaric, gruesome practice must stop immediately! Help us fight for the Born Alive Act, which is already in Congress. It will provide punishments for medical staff who neglect, abuse or kill newborn babies. Read more and then our petition and send a fax today.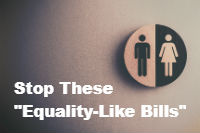 Stop Anti-Christian Bigotry in Congress: "Equality-Like Bills" (Fax Campaign)
The biggest threat to our religious freedom is morphing. Washington radicals are deploying a new strategy to push their "Equality Act." They are fragmenting this horrific bill and sneaking portions into a number of other amendments and bills. They are hoping to pass it piecemeal, buried under mountains of paperwork, and have included it in the budget bills which passed the U.S. House on June 16, 2019.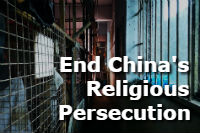 End China's Religious Persecution (Petition & Fax Campaign)
We have a window right now to insert religious freedom as a mandate for China to receive favorable trade conditions. The United States Trade Representative's Office, along with the House Ways and Means Committee and the Senate Finance Committee, will set the terms of the forthcoming China agreement. It is imperative that President Trump and the US Trade Representative hear from as many concerned Christians as possible today.
SUBSCRIBE AND STAY UP TO DATE WITH THE LATEST ACTION UPDATES!
*email address:
Click here to read our privacy policy.
According to research from the College of William and Mary, in states where these laws have been enacted, statistics show an increase in some crimes and zero decrease in the crimes these laws are supposed to eradicate.