In a time of moral decay, when enemies of freedom wage war against the Judeo-Christian heart of America, now is the time to stand! Join us in advancing life, liberty and family and make your voice heard in the seats of power! Sign our active petitions below, to take a stand today!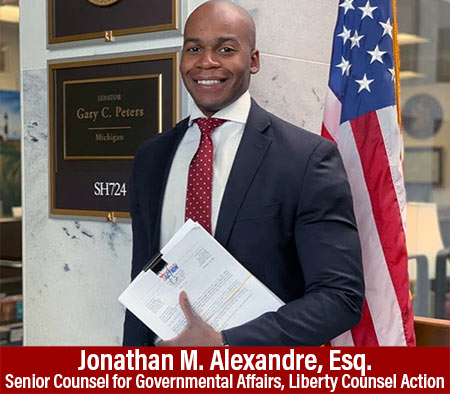 What is unique about Liberty Counsel Action?
Unlike many other organizations, when Liberty Counsel Action delivers your petition, we have our top staff not only deliver, but personally discuss the these issues with congressmen and influential congressional and White House staff. We schedule meetings to discuss our faxes and to explain not just what we believe, but also why we believe it and support your message with our legal expertise, understanding of complex policy, and activism to make sure your voice is heard clearly on Capitol Hill and beyond...





ACTIVE CAMPAIGNS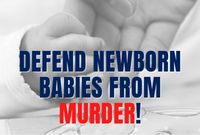 Defend Newborn Babies from Murder! (Petition & Fax Campaign)
The bodies of 115 children in Washington, D.C., were rescued from an incinerator by a sidewalk counselor. Five of those children appear to have been born alive in an abortion clinic in Washington before being brutally murdered. Right now, there is a bill in Congress to stop these brutal practices. HR 619 already has 204 legislative sponsors and its partner bill in the Senate, S 123, has 46. We only need a few more votes to pass these bills and protect helpless newborn babies. Stand with us and fight to change the minds of just a few more U.S. legislators.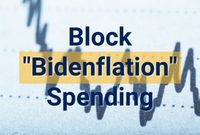 Tell Congress to Block Biden's Disastrous Budget Bill! (Petition & Fax Campaign)
Biden's massive spending bill will force you and other taxpayers to fund abortion, support China's forced sterilization and human rights violations, pay for lobbying for abortion, finance Critical Race Theory indoctrination, fund massive portions of the socialistic Build Back Better Act and so, so much more. If this bill is allowed to pass, it will be disastrous for America, both financially and spiritually. Congress is starting debate on it now, and the members need to hear from you.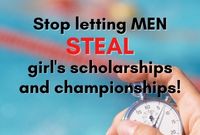 Stop letting MEN steal girl's scholarships and championships! (Petition & Fax Campaign)
Fifty years ago, Title IX gave women the space to play sports and compete for scholarships. But now men pretending to be women will steal these opportunities from the girls who earned them! There is growing outcry that it is wrong to allow men to compete as women. Many are realizing that their own children's opportunities will be stunted if this is not stopped. Make your voice heard now.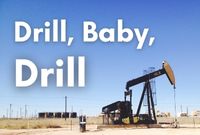 It's Time for Energy Independence! (Petition & Fax Campaign)
America desperately needs to become energy independent. Sen. Ted Cruz knows this is critical and just introduced the "Energy Freedom Act." We can never be free when we rely on nations who hate us. Legislators in D.C. must be flooded with messages of support for Sen. Cruz's bill and other efforts for our nation to be self-reliant. Urge our federal legislators to demand energy independence today.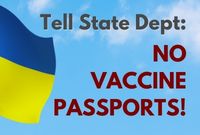 Tell the U.S. State Department: NO VACCINE PASSPORTS! (Petition & Fax Campaign)

The U.S. State Department is pushing Poland to demand Americans fleeing a potential war in Ukraine must present Vaccine Passports to enter Poland. This is not a requirement from Poland but is a demand from our own federal government! A forced medical procedure should never be a condition for an American to leave a volatile foreign nation. With massive worldwide outcry against these mandates, it is time for Americans to rise up and fight back with urgent faxes demanding freedom be restored to "We the people."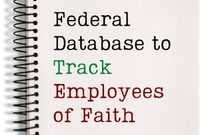 Tell the federal government to dump its database tracking employees of faith (Petition & Fax Campaign)

There are 55 federal government departments that are developing a database to track employees of faith, or anyone, who requests an exemption. Right now, 2 million people work for the federal government. But this database could easily expand (like most government projects do) to include every person in America. It is absolutely critical to stop this federal infringement on our privacy and religious liberty immediately.

From our kids to our soldiers, "Critical Race Theory" (CRT) is being forced down Americans' throats. CRT is rooted in Marxist class warfare. It divides people by skin color, claims America was founded on racism and advocates the overthrow of virtually every legal construct in the nation, including the Constitution. A bill was introduced in Congress to block federal funds from going to any group that pushes this racist theory. It is urgently important to demand that state and federal leaders stop CRT in our schools and the military. Make your voice heard today through your faxes to demand an end to tax-funded "CRT education."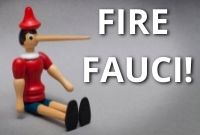 It's time to fire Dr. Anthony Fauci! (Petition & Fax Campaign)
There is a growing list of evidence of misbehavior by Dr. Fauci. There must be a full investigation into Fauci's behaviors that directly oppose the interests of the American people. Tell Congress to support proposed bills that demand an investigation and give Fauci a pink slip!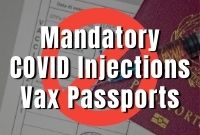 Stop Mandatory COVID Injections, Vax Passports and Tracking Apps! (Petition & Fax Campaign)
Some state and national leaders intend to demand mandatory COVID shots for all Americans – including an electronic "vaccine passport" scheme that could prevent you from leaving your own home, shopping or even attending church. Such vaccine passport phone apps will track and control your every movement … whether you have COVID or not. Some are even working to pass measures that will give politicians the ability to place people in medical "detention" for up to 60 days without a trial.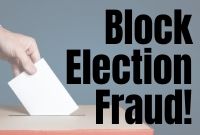 Block HR 1 the So-Called "For the People Act" (Petition & Fax Campaign)
Democrats in D.C. have launched a shocking nationwide bill that will make permanent the loopholes which were used to cheat—under the excuse of COVID—in all 50 states. This legislation will build in new loopholes for fraud and greatly expand existing ones! It is designed to dilute your vote, encourage fraud, embezzlement, and solidify the control radicals have over individual Americans. If this bill becomes law, it will have a huge impact not only at the national level but on the state and county levels as well!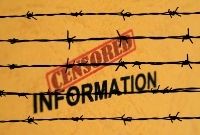 Stop Government-Protected Censorship (Petition & Fax Campaign)
People across America are being censored and silenced, not because they did anything wrong but because they hold a political view contrary to that of the radical policies of Big Tech leadership. Contact Republican governors and urge them to work on a statewide level to restore the speech, free press, and freedom for citizens under their protection.
---
SUBSCRIBE AND STAY UP TO DATE WITH THE LATEST ACTION UPDATES!
Make sure our eMails land in your INBOX, whitelist us. <CLICK HERE>