It's time to TAKE BACK AMERICA!
This moment in America, we are pulling back the curtain and revealing the tyrants and demi-gods in state leadership in our nation.


The lockdown has canceled organ transplants, heart valve replacements, and surgery to remove growing cancer. Lives are hanging in the balance.
Now is the time to stand up and send a message to these governors that We the People will not be silenced, sent home, arrested, and ignored. From the convenience of your home, send a fax to the desks of these governors to urge them to get America back to work!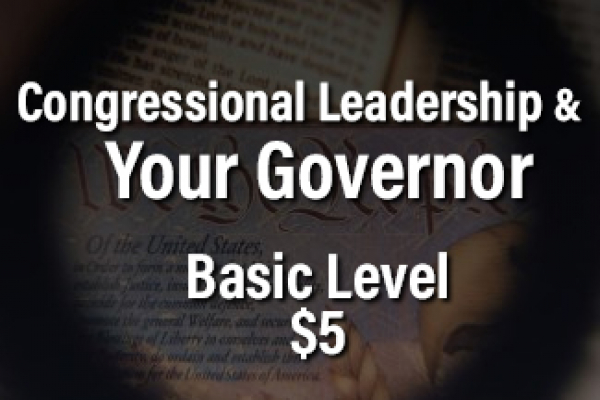 Basic Level
Fax the House and Senate Leadership plus YOUR Governor for just $5!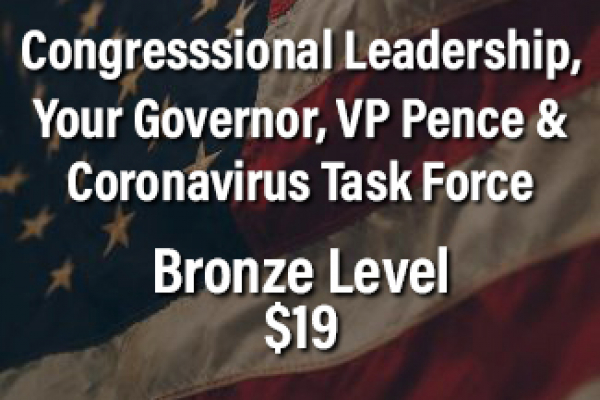 Bronze Level
Fax ALL of the above plus Vice President Pence and the Coronavirus Task Force for $19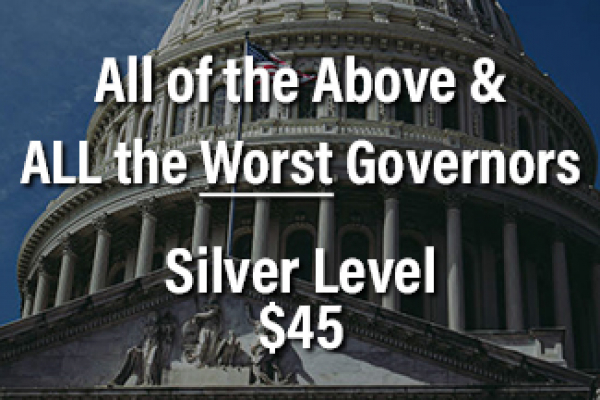 Silver Level
Fax ALL of the above plus ALL of the

Worst

Governors for $45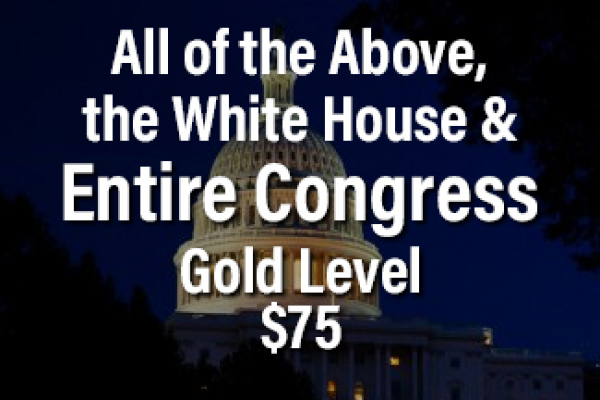 Gold Level
Fax ALL Governors, the ENTIRE House and Senate and the White House for $75 (Most Effective!!)
*Faxes will be delivered shortly after donation is made.

Dear Sir or Madam,


I want to remind you that "We the People" are the supreme and sovereign authority in America. I urge you to begin an organized, systematic opening of the economy starting in the communities that have the fewest cases right now.

The number of new COVID-19 cases has peaked and is now in decline
Our nation has lost 22 million jobs in just one month
Home construction in America collapsed 22% in March and
Suicide, mental stress, divorce, domestic abuse, and child abuse have risen
Some states have even canceled surgery to remove cancer, repair a heart, or transfer an organ, leaving our most vulnerable population at risk of death due to emergency orders.
There are many forgotten people who have become collateral damage due to these far-reaching lockdowns. Continuing on this path will cause huge increases in homelessness, hunger, alcoholism, domestic violence, child abuse and sexual exploitation.


In addition, there is a growing number of businesses that even the government's loans cannot save at this point. I urge you to start protecting the people who are being harmed by state and local governments' misguided responses to COVID-19.


We urge you to take action right now to get our nation back to work!


Sincerely,


(Your Name)
(City),(State)
Founded in 1986, Liberty Counsel Action is a law and policy education, training and advocacy organization. From offices in Washington, DC and Orlando, Florida, LCA advances religious freedom, the sanctity of human life, the family, responsible government, national security, and support for Israel at the federal, state, and local levels.

All contributions are made with the understanding that this ministry has complete discretion and control over use of donated funds. If the project described is fully funded, delayed or canceled, excess funds will be committed to the need most closely identified with the purpose for which the funds were originally given.

Liberty Counsel Action is a 501(c)(4) tax-exempt nonprofit organization. Donations are not tax deductible. Privacy Policy.