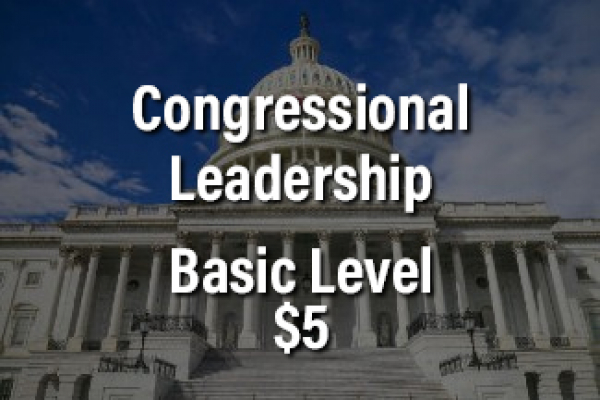 Basic Level
Fax the House and Senate Leadership for $5.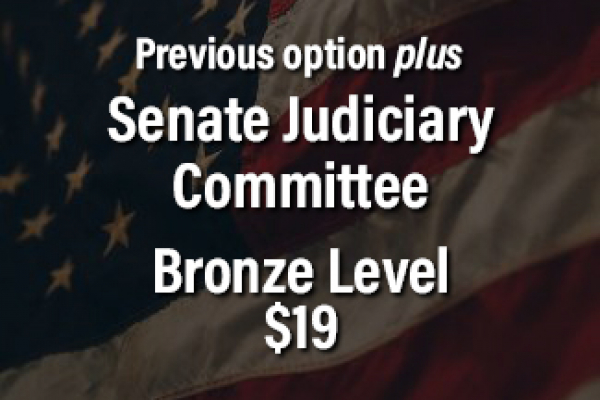 Bronze Level
Fax the previous option plus the Senate Judiciary Committee for $19.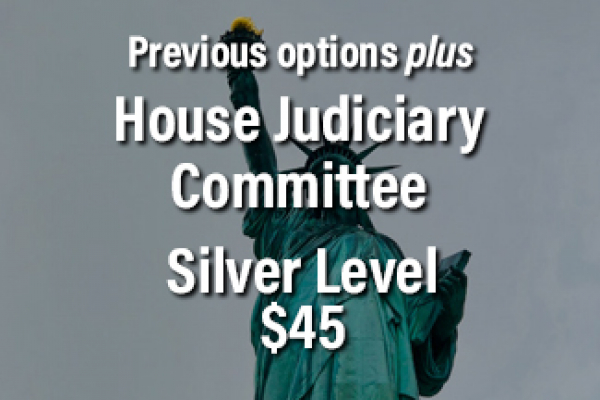 Silver Level
Fax the previous options plus the House Judiciary Committee for $45.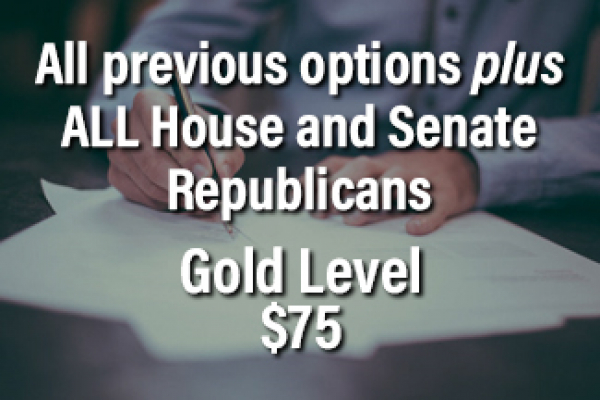 Gold Level
Fax the the previous options plus the remaining Republicans in the House and Senate for $75!
Faxes will be delivered shortly after donation is made. Any amount you give above the cost to send a fax supports our organization. If you prefer to sign a petition without a gift, select here.
Your Fax will state:


To: U.S. House and Senate
I urge you to repeal Section 230 of the Communications Decency Act and stop the government-private censorship of law-abiding citizens.
"Behind closed doors, and through pressure on private platforms, the U.S. government has used its power to try to shape online discourse," The Intercept reported.
The Intercept reports that there is a "formalized process for government officials to directly flag content on Facebook or Instagram and request that it be throttled or suppressed through a special Facebook portal that requires a government or law enforcement email to use."
This is deeply disturbing. The First Amendment prohibits government from using a third party to do what government cannot do directly. This government-private collusion to censor law-abiding citizens is a serious violation of civil rights.
We ask Congress to repeal Section 230. We also ask that Congress act now to stop the censorship.
We respectfully urge you to act now to secure our freedom of speech and civil rights. This is a bipartisan issue and a serious one that needs Congress to act now.
Sincerely,
(Your Name)


Founded in 1986, Liberty Counsel Action is a law and policy education, training and advocacy organization. From offices in Washington, DC and Orlando, Florida, LCA advances religious freedom, the sanctity of human life, the family, responsible government, national security, and support for Israel at the federal, state, and local levels.

All contributions are made with the understanding that this ministry has complete discretion and control over use of donated funds. If the project described is fully funded, delayed or canceled, excess funds will be committed to the need most closely identified with the purpose for which the funds were originally given.

Liberty Counsel Action is a 501(c)(4) tax-exempt nonprofit organization. Donations are not tax deductible. Privacy Policy.