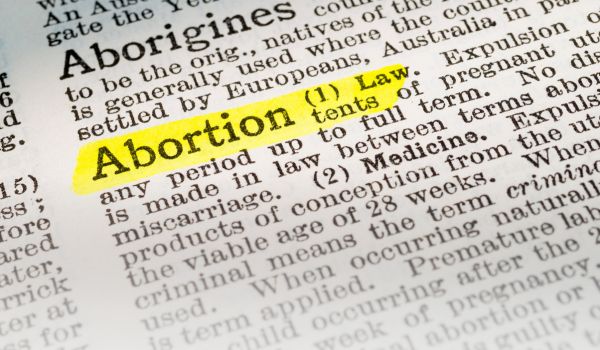 Support for abortion is high in Ohio and unborn lives are on the line. On Tuesday, Ohio voters issued a temporary reprieve to abortion-rights supporters when they rejected Issue 1, a proposal by Republican lawmakers who voted to hamstring a November ballot question on abortion rights. The measure, which failed to pass, would have made amending the Ohio Constitution more difficult by requiring proposed amendments to receive support from 60% of voters, rather than the simple majority currently needed.
According to a recent USA TODAY Ohio/Suffolk University poll, nearly 58% of Ohio voters statewide said that they would support the statewide abortion rights amendment.
"The battle for life in Ohio is heating up and we need to speak and act NOW for the voiceless," said Amber Haskew, director of public policy for LCA. "We need all hands on deck from now until November as we're reaching out to neighbors, friends, and even grocery store clerks, bringing awareness to this consequential vote that is a matter of life or death for innocent pre-born life."
Ohio is the only state voting on abortion rights this year, bringing the state into the spotlight for the fights over "reproductive rights" after the overturn of Roe v. Wade. This November, Ohio voters may vote to enshrine abortion rights in their state constitution, which would protect access to abortion and other reproductive decisions through viability (when a doctor determines a fetus can survive outside the uterus). This is typically around 23-24 weeks into pregnancy.
"The recent setback in Ohio underscores the ongoing necessity to fight for the culture of life," said Jonathan Alexandre, senior counsel for governmental affairs. "Still, we draw confidence from the fact that after five decades of unwavering dedication and resolve, we achieved the seemingly impossible task of overturning Roe v. Wade. Every vote from a Buckeye holds that same power: to shape a culture of life for both present-day Ohioans and those still to come.
"Ohioans must remain resolute as we all battle for the precious lives in the womb," continued Alexandre. "Let's simplify adoption procedures, have greater engagement in foster care networks, fund pregnancy care centers, and empower mothers by offering ultrasound images that capture the heartbeat of their unborn child. It's time to extend prenatal, perinatal, and maternal healthcare in the state, ensuring that mothers are equipped with confidence and access to a spectrum of life-affirming support for both themselves and their children."
---

Liberty Counsel Action works to empower patriots across America to defend our nation's future. You can receive our free email alerts with breaking news and legal analysis of what is really happening on Capitol Hill and around the world. Sign up now.

LCA advances religious liberty, the sanctity of human life, and the family through law and policy education, training and advocacy. We depend on your support to make a difference at the federal, state and local levels.
Click here to GIVE NOW.