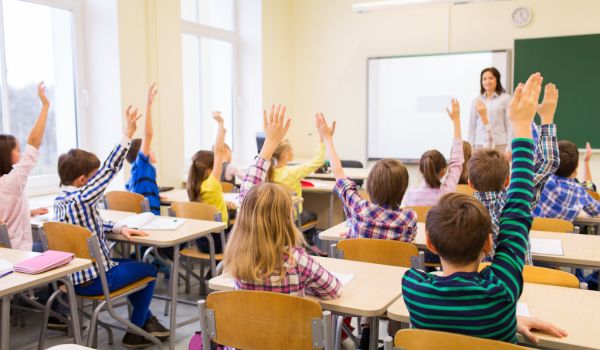 The California legislature passed a bill under the pretext of "anti-book banning" that attacks parental rights in education by imposing a fine for removing LGBTQ and Critical Race Theory (CRT) content from public school libraries and classrooms.
Though the bill does not explicitly prohibit "book banning," it prevents schools from removing certain content by imposing a fine on school districts if the Superintendent determines the school has not sufficiently satisfied the state requirements for LGBTQ or CRT-affiliated literature. Establishing this fiscal penalty essentially prohibits the removal of books, instructional materials, or LGBTQ and CRT-related curriculum the state of California requires.
Jonathan Alexandre, attorney and Senior Counsel for Governmental Affairs for Liberty Counsel Action, said it is "malicious" that this bill "undermines" parents' efforts to influence school boards, saying it "sabotages" the freedom parents have.
"This policy centralizes control in the hands of California bureaucrats, which, in itself, is wrong," Alexandre said in a written statement. "What's worse is that this policy is being used to promote hyper-sexualized LGBT agenda and force it upon minors, while penalizing religious families who hold beliefs contrary to such practices."
The bill calls restricting literature and curriculum featuring LGBTQ content "discrimination" and "censorship" in violation of California law and policy. The bill expands California's education code and requires schools to include racial, ethnic, and LGBTQ experiences in curriculum, according to state news outlet CalMatters.
The bill, AB 1078, gives more power to the California State Department of Education and creates a state-mandated local program, allowing the state even more power over elected school board officials.
David Tangipa, a candidate running for the California Assembly, called this bill "the largest erosion of local control this nation (has) ever seen hidden under the guise of 'preventing book banning'" in an Instagram post.
Assemblymember Dr. Corey Jackson cited so-called "Christian nationalist extremism" and said he introduced the bill in response to a conservative school board in California attempting to block school materials with information about Harvey Milk, a gay rights activist and politician.
The California governor's office expressed support of the bill on social media, calling California "the true freedom state." Gov. Gavin Newsom is expected to sign it into law.
Conversely in Florida, Gov. Ron DeSantis passed the Parental Rights in Education Act last year to restore parental rights instead of increasing the role of government in education. This bill faced backlash from the Left and prohibits classroom instruction on sexual orientation and gender in kindergarten through 3rd grade.


---

Liberty Counsel Action works to empower patriots across America to defend our nation's future. You can receive our free email alerts with breaking news and legal analysis of what is really happening on Capitol Hill and around the world. Sign up now.

LCA advances religious liberty, the sanctity of human life, and the family through law and policy education, training and advocacy. We depend on your support to make a difference at the federal, state and local levels.
Click here to GIVE NOW.