Joe Biden and world leaders attended the G20 Summit in India this September, where a "Global Initiative on Digital Health," including "digital public infrastructure" resembling the COVID-19 digital certificate system, was discussed.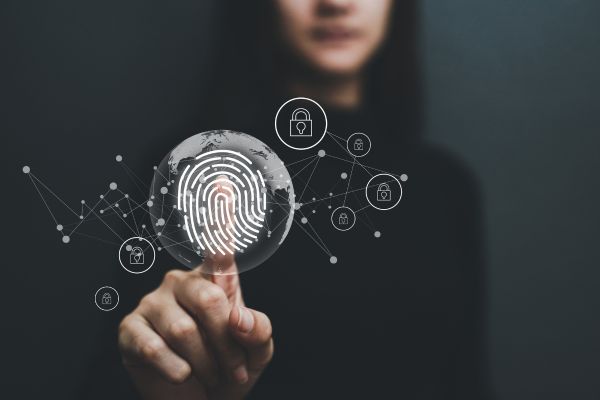 The G20, a forum of 20 of the largest economies in the world, released a document of policy recommendations for "advancing financial inclusion" through "digital public infrastructure," which was essentially a policy proposal for a global digital identification system.

The words "digital identification" or "digital ID" appeared more than 80 times in the document. The document emphasizes that digital IDs would especially help financial inclusion in low- and middle-income countries "where insufficient documentation is often a barrier to account ownership."

The document explains how Digital Public Infrastructure (DPI) would generally include digital ID, digital payments, and data exchange in the financial sector. The European Union (EU) is also allegedly attempting to introduce a "digital identity" app to include personal information like medical records, passports, and driver's licenses.

At the G20 summit, EU Commission President Ursula von der Leyen pushed for digital ID based on the COVID-19 digital certificate system, which was developed by the EU and implemented in over 50 countries.

"Today, the WHO uses the [COVID-19 digital certificate] as a global standard to facilitate mobility in times of health threats," she said. "I want to thank Dr. Tedros [director-general of the World Health Organization] again for the excellent cooperation."

The document cites the establishment of a digital management portal in Saudi Arabia that uses digital ID for centralized access to financial and government services and says that "digital ID is a crucial component in establishing an ecosystem for financial inclusion."

Discussion of implementing a digital identification system is not new for the G20. A 2018 document on "Digital Identity Onboarding" states that a "unique, legal identity is necessary to allow all individuals to participate fully in society and the economy." This implies that digital identification would be used to determine how citizens could engage and conduct business in society.

The document also states that "the importance of legal identity has been acknowledged by the international community" through the agreement of the Sustainable Development Goals. This agreement calls for the 193 U.N. member states to "provide legal identity for all, including birth registration' by 2030."

The White House released a G20 fact sheet this month that reiterated many of the same talking points. The fact sheet shares how Biden joined leaders in "in taking steps towards unlocking the benefits of digital public infrastructure (DPI)."

"Leading by example and working with partners around the world, the United States and the G20 delivered for developing countries, for our shared planet, and for an inclusive and responsible digital transformation," the fact sheet says.

Jonathan Alexandre, an attorney and senior counsel for governmental affairs for Liberty Counsel Action, says globalists are "scheming to tighten their grip" on Americans through policies like this.

He adds, "As freedom-loving Americans strive to support their families amid crippling inflation, globalists are shamelessly scheming to tighten their grip and authoritarianism on American households and businesses, orchestrating insidious maneuvers to manipulate and further control lives through their wallets."


---

Liberty Counsel Action works to empower patriots across America to defend our nation's future. You can receive our free email alerts with breaking news and legal analysis of what is really happening on Capitol Hill and around the world. Sign up now.

LCA advances religious liberty, the sanctity of human life, and the family through law and policy education, training and advocacy. We depend on your support to make a difference at the federal, state and local levels.
Click here to GIVE NOW.