The biggest threat to our nation's democracy doesn't come from overseas but from within Silicon Valley, which is poised to steal the next election.
It is urgent that Congress hears from you right now to stop "Big Tech" from stealing the White House this next election. Let me explain why and how 15 million votes are at stake.
"Big Tech" is furious that President Trump is in the White House. In 2016, they assumed that Hillary was a guaranteed win. In fact, 94% of donations from Google and its co-companies went to Democrats in the 2016 election.
Sergey Brin, a co-founder of Google, described the company's first meeting after President Trump's victory as "pretty upset and pretty sad because of the election." Then the company's CFO, Ruth Porat, broke down in tears talking about Hillary's loss and mandated a group hug. Brin said he "found this election deeply offensive" and believes that Trump's victory "conflicts with many of our [Google's] values." And he promised to "chat about it" in the upcoming months.
Right now, Google controls between 60 and 70 percent of internet traffic. These tech giants have complete freedom to create and control algorithms to influence voters against President Trump. They have some of the brightest technological minds to make sure this technology "works" in 2020. I promise you that these tech giants will not assume a Democrat victory but will continue to manipulate, block, and re-direct to ensure that President Trump loses.
We cannot ignore this! The future of our nation's leaders could be resting on the internal algorithms of a private company. Join me in contacting Congress immediately to demand answers and solutions.

We know that Google has already tested and provided Democrats with between 2 and 10 million additional votes through manipulating the search bar auto-fill, result rankings, the drop-down instant answers, and its cherry-picked "news alerts."
Experts that have been following Google for years have said it is building and testing everything it needs to swing about 15 million voters to support Democrats in the upcoming 2020 election—without voters even realizing it.
If nothing changes, the White House could be controlled by someone who supports abortion on demand funded by you, the Equality Act, and perhaps even outright socialism... all because of "Big Tech."
I urge you to contact Congress with one of LCA's faxes to pressure them to find and establish a solution now, before it's too late.

This is why it is urgently critical that we create a solution to this problem. Liberty Counsel Action has researched and written a bill to address these issues. Our staff have been in multiple meetings across D.C., including Senator Cruz's office, to promote awareness and a solution to this issue. Help our staff continue to fight this battle with a donation today.

I appreciate your concern regarding this important threat to our future freedoms.
Sincerely,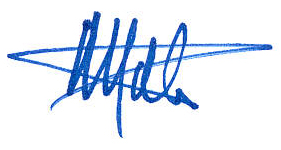 Mat Staver
Liberty Counsel
P.S. I'm astonished at the extreme bias within Big Tech that is paired with complete freedom to redirect the political conversations within our nation. Help me stop them from stealing elections and subverting our liberty. Act now to make your voice heard in Congress.