I just had the opportunity to submit two amicus briefs in three cases to the highest court in our nation. In one case, Harris Funeral Home dared speak the truth that men and women are different. Based on that stance, they have been dragged through multiple courts.
To back up... for the past 100 years, Harris Funeral Home has professionally welcomed grieving families. Owners and employees tirelessly work to allow families to focus on the grieving process. This includes immaculate planning, even down to the smallest of details like a gender-specific dress code.
Suddenly, one employee announced he wished to defy company policy to begin cross dressing at work. This male funeral director demanded that he be allowed to wear skirts during his interaction with grieving families!
Tom thought and prayed about it. This employee's defiance didn't just go against company policy, it also opposed Tom's firmly held religious beliefs. He finally decided he couldn't allow this behavior to represent his business. It would destroy the purpose of his carefully crafted internal policies. And this employees' confusion would sabotage Tom's intentional design of his company to best serve the interests of families relying on him.
Tom has already been through a lot. Under the former leadership of Chai Feldblum (appointed by Obama), the government used your tax dollars to file a lawsuit against him. The federal Equal Employment Opportunity Commission (EEOC) began to bully more than a dozen others like Tom, demanding that they give up their religious freedoms.
The fact is, Tom and others have had to appeal to the highest court in the land to recognize their religious freedom to run their business as they wish. But House Democrats want to make it even worse. They have introduced a bill called the "Do No Harm Act" (HR 1450).
This "Harm Act" is incredibly dangerous. It specifically targets all businesses and eliminates the current religious freedom protection that Tom is appealing to and relying on in his case. It effectively kills all religious exemptions in workplaces across America.
If it passes, our religious freedoms will be subjected to the whims of anyone who is involved in LGBT conduct. It does this by including the phrase "dignitary harm" as a trigger to destroy any religious exemptions. That phrase is so broad it can encompass nearly any situation. And 130 legislators have already co-signed this bill.
This bill applies to workplace "standards," benefits, and wages. It would even force churches and other religious organizations to provide benefits to employees that come out as LGBT. Such employees could demand their boss take action and support things that completely oppose their boss's personal values and the organization's corporate beliefs.
This is a critical bill that is part of a legislative strategy of nine bills to attack our freedoms. Our Founding Fathers used ink to write our Constitution, not pencils. And they backed those words up with their character and their fortunes. Similarly, you and I must ensure that current politicians are not erasing our liberties to suit their personal agendas.
We have the chance to stop the attacks on the next business owner who stands up, like Tom did. Our legislators need to hear your voice with a targeted fax to those responsible for the future of this bill.

We recognized the damage Chai Feldblum was doing within the EEOC. We were the first voice to oppose her re-appointment by President Trump and we got her nomination stopped. Please consider a generous donation to LCA to help us continue this battle for religious freedom.
With my amicus briefs, I am continuing to fight the damage she left behind. However, the Harm Act legislation makes Chai's attempts to destroy our freedom look like child's play. Rather than picking on a few businesses across America, the Harm Act completely erases all religious exemptions for all businesses in the face of LGBT confusion and conduct.
My staff have created a simple and easy way for you to help us stop this "Harm Act." We have gathered a targeted list of those best positioned to stop it. I encourage you to use our fax service to make your voice heard today.

Yesterday, I was interviewed across more than a hundred radio stations talking about the "Do No Harm Act." But I need more help to get the word out. Will you please talk to others in your community to help me spread the word about this dangerous bill? Forward this message to like-minded patriots who want to make a difference. Right now, you have the opportunity to come alongside and help protect their freedoms.
Thanks for any help you can give today.
Sincerely,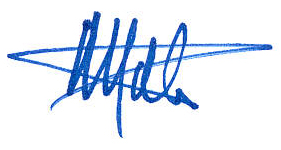 Mat Staver
Chairman, Liberty Counsel Action
P.S. Tom and other American business owners are being targeted by House Democrats. Make your voice heard before it's too late to stop this horrific bill. Send your fax today. If you are able to donate, we would be grateful for your support. Then could you help us spread the word about the dangerous bills radicals are pushing by sending this message to your friends, family and church members?