Wedding videographers won the freedom to not participate in LGBT weddings. But radicals in Congress are trying to reverse this victory with a bill called the "Do No Harm Act." This bill will allow lawsuits to punish any business owner in America if they cause an imagined "dignitary harm" to those involved in LGBT conduct. Help me fight to protect business owners' freedom with a message directly to the desks of Congress. - Mat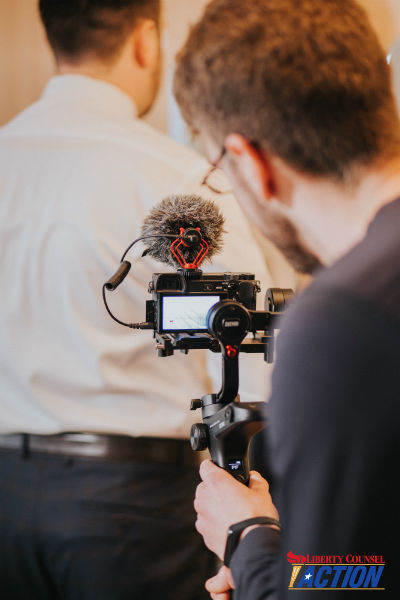 Carl and Angel Larsen won an incredible court victory last month granting them the freedom to only video weddings that are seeking to honor God. But the important question is, will these wonderful story tellers be able to keep this victory?
That answer is more up to you and me than their attorneys at this point. Let me explain.
After the Larsen's ruling, two more Congressional members signed paperwork to co-sponsor the "Do No Harm" legislation. This alarming bill seeks to gut the bipartisan Religious Freedom Restoration Act of 1993 (RFRA). And, like the "Equality Act," it opens the door for LGBT lawsuits against any business owners with sincerely held beliefs and freedoms. At the same time, it seeks to erase ALL legal religious exemptions.
This "Do No Harm Act" would completely destroy the hard-fought victory just won by the Larsens. In addition, it affects so much more than wedding photographers and cake bakers! It will govern every interaction between business owners and those involved in LGBT conduct.
The Act would force business owners to reward LGBT relationships by paying for partners' healthcare. It also demands that business owners harm their employees by requiring that they pay for gender transition surgery and drugs.
Now it's time for you and me to fight back. Send a message to Congress telling them to "back off" from trying to destroy our freedom in America.

Rep. Sylvia Garcia (D–TX) and Rep. Nita Lowey (D-NY) both just joined 130 other Democrats who are supporting the Harm Act in the House (HR 1450).
In addition, the U.S. Senate has a corresponding bill (S 593) sponsored by presidential candidate Sen. Kamala Harris. She is joined by Sen. Elizabeth Warren, Sen. Corey Booker, and Sen. Amy Klobuchar.
This Act then states the current protections of the Religious Freedom Restoration Act "should not be interpreted to authorize an exemption that permits discrimination against other persons, including persons who do not belong to the religion or adhere to the beliefs of those to whom the exemption is given."
Help us stop this bill before it is too late!

Our staff in D.C. have been working with congressional staff and we are gearing up for a big legislative push next week. It's critical that we raise awareness of the Harm Act. Can you help by forwarding this message?
LCA is committed to being in the heart of this battle and we rely on your donation to continue this fight for freedom on Capitol Hill. Prayerfully consider donating 25, 50, or 100 dollars to allow us to push back this assault on our freedom today.
It's an honor to be partnering with you to protect the freedoms we have inherited so that we can give them to future generations.
Sincerely,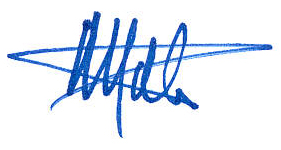 Mat Staver
Chairman, Liberty Counsel Action
P.S. Make your voice heard before it's too late to stop this horrific bill. Send your fax today. If you are able to donate, we would be grateful for your support. Help us spread the word about the dangerous bills radicals are pushing by sending this message to your friends.