Last night a Democrat presidential candidate promised to confiscate guns "if they are designed to kill people." Rep. Beto O'Rourke went on to say, "Hell, yes we're going to take away your AR-15s, your AK-47s!" Now there is no doubt of their plan.

Congress has a bill that will permanently revoke the ability to own any gun because of a "misdemeanor," "bias," and being called a "credible threat." You will be absolutely shocked at what qualifies. Help me stop this bill and other dangerous ones by signing our urgent petition to Congress. - Mat



From the same Congressman that brought you the fake "Equality Act," now comes the "Disarm Hate Act."
This bill lists three shockingly mild requirements that would trigger losing your constitutional right to own a gun. Looking at these requirements, if someone played Christian radio a little too loud on their car stereo and drove by a homosexual who suddenly "felt threatened" — that could be a situation to permanently deny the driver the right to ever own a gun. Let me explain how.
The first requirement in this bill is if someone is convicted of a misdemeanor. A misdemeanor is a small crime and can include traffic violations, disrupting the peace, disrupting a meeting, driving without insurance, issuing a bad check, public drunkenness, graffiti, and more.
In some of these cases, a conviction of disrupting the peace or graffiti, could even be manipulated as a tool to silence those who are trying to communicate a controversial message. This is doubly concerning. If you stand up to use for First Amendment freedoms, under this bill, that action could make you lose your Second Amendment liberties.
The second requirement is if that person was "motivated, in whole or in part, by hate or bias for any reason" against a protected class. This bill specifically includes gender identity or orientation in those protected classes. I know that a significant percentage of radicals are motivated by their own bias against religion. In addition, declining to celebrate LGBT conduct could be seen a "bias." Every person has opinions and biases of some kind.
The third requirement is if that person is a "credible threat." However, nowhere in the law is this phrase defined. Nor does it limit who can claim that someone has met this undefined phrase. This leaves us wondering if a snowflake doesn't "feel safe" does this law give them a reason to deny someone else their constitutional freedoms and take away their guns?
Looking at these requirements, if someone was caught spray-painting a new message on a political yard sign, they could permanently lose their Second Amendment rights.
It is absolutely critical to stop this bill! I am trying to find 10,000 people who are willing to sign our petition against these dangerous attacks on our freedom and our future safety. Please click the button below to join with us.

To make matters worse, there are signs that GOP leaders are weakening, even caving to the gun control activists. Senate Majority Leader Mitch McConnell recently admitted that he stands ready to pass gun control as soon as President Trump gives the OK:
"If the president is in favor of a number of things that he has discussed openly and publicly, and I know that if we pass it it'll become law, I'll put it on the floor."
Help me remind our leaders on Capitol Hill that they are there to uphold our constitution, not destroy it. Sign our urgent petition immediately.

I am looking for partners to join with our mission and lighten our load by sharing these costs. We invite you to prayerfully consider becoming a monthly donor of 25, 50, or 100 dollars to allow us to push back against this radical assault.
Even if you can give a one-time donation right now, it would be so helpful!
It's an honor to partner with you in prayer or in many other ways to protect our great nation.
Sincerely,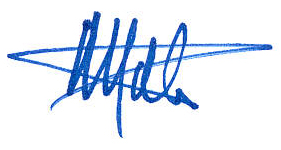 Mat Staver
Chairman, Liberty Counsel Action
P.S. Will you join us in stopping this legislation to take away your rights and deny you the opportunity to protect yourself? Sign our petition right now and then if you are able to donate, we would greatly appreciate the help. Then get the word out by forwarding this message to your friends to help us reach our petition goal of 10,000 people.