President Trump is expected to announce a new gun policy as early as this week. I am shocked at how quickly Republicans are willing to sacrifice your liberties. Unless we act now, our Second Amendment rights could experience the largest rollback our nation has ever seen.

Because of this urgent deadline, you have a very narrow opportunity to make your voice heard. I urge you to send an immediate fax directly to the desk of those who can stop the comprehensive destruction of your Second Amendment freedoms. -Mat

Over the weekend, it became publicly known that a "Gang of Three" is trying to take away your right to own a gun. The President is under significant pressure to cave on this issue.
The shocking thing is that this "gang" includes U.S. Senators who are trying to destroy your freedoms. Sen. Pat Toomey (R-PA), Sen. Joe Manchin (D-WV), and Sen. Chris Murphy (D-CT) have been in the White House or on the phone with the President several times each week. They are pushing hard... and the President is listening. In fact, President Trump initially called Sen. Toomey to ask him what to do about gun laws.
The current bills on the table are pushing the failed "Red Flag" codes. These have been tried on a statewide basis and failed miserably to have ANY significant impact on decreasing crime. A second bill could destroy your constitutional right to ever own a gun over the simplest error. For example, if you arrived late to a public meeting ("disrupting a public meeting" can be a misdemeanor), when paired with a "threatening bias" would be enough to completely and permanently destroy your constitutional right to own a gun. This is absolutely insane.
Help me flood Congress with messages to stop this nonsense. These bills will be used to strip innocent, helpless people of the ability to protect themselves. Help stop these bills with a direct message to our leaders on Capitol Hill.

Unfortunately, it doesn't stop there. A third bill (HR 8 or S 42) goes way beyond demanding national background checks. It would criminalize one police officer for loaning a gun to a fellow police officer who wanted to go off deer hunting. HR 8 would also criminalize a father who leaves a gun with his daughter who is being stalked or threatened by an ex- boyfriend or husband. This will absolutely increase innocent people being killed! A gun, in this situation, could save her life and perhaps the lives of her children... but this bill wouldn't allow it.
There is another, much more dangerous, reason radicals are pushing these nationalized background checks so hard. Sen. Ted Cruz said, "Part of the reason politically they are going after the private person-to-person transactions between a grandfather and a grandson or two buddies in a hunting blind, is they want a registry of firearms to then follow through on their objective of gun confiscation. That is a political objective."
Radicals also want to create a national list of every single person who owns a gun.
Rep. Beto O'Rouke just announced to cheers last week that he wants to take away all guns that "are designed to kill people..." This shocking statement applies to every single gun ever made. And if a national gun owner registry is created, it would give Beto all the information he needs to send law enforcement house to house to pick up the guns they already know are there!
What's happening in D.C. is the prelude to a total transformation of the Second Amendment to a totalitarian-style gun registry system that takes firearms out of the hands of law-abiding citizens and puts government in control.
Beto is not backing down from his statement – in fact his official campaign is now fundraising off a new T-shirt with his now infamous statement, "Hell yes, we are going to take away your AR-15: Beto for America."
Make your voice heard across Capitol Hill before it is too late. Together we can stop this power grab and prevent the development of data that will allow radicals to obliterate our Second Amendment freedoms.

Prayerfully consider partnering with us by becoming a monthly donor of 25, 50, or 100 dollars to allow us to push back against this radical assault.
Even a one-time donation right now, will help protect our freedoms in the halls of Congress and the White House and beyond. The main-stream media is suppressing the truth about these bills. Educate your friends by forwarding this email to spread this important information across all of America.
I deeply appreciate your concern and care for our nation.
Sincerely,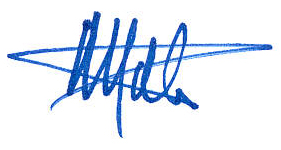 Mat Staver
Chairman, Liberty Counsel Action
P.S. Will you join us in stopping this legislation to take away your rights and deny you the opportunity to protect yourself? Send a fax right now to save our constitutional rights. Then, if you haven't already, sign our petition. If you are able to donate, we would greatly appreciate the help. Then get the word out by forwarding this email to your friends to help us reach our petition goal of 10,000 people.