Today, Rep. Adam Schiff railroaded Republicans and refused to allow Rep. Stefanik to speak. He repeatedly silenced one of the most outspoken advocates President Trump has on this committee.

It is unheard of to deny legislators from yielding portions of their time to other legislators. Yet that is exactly what Rep. Schiff did today.

AGAIN, this demonstrates that radicals don't want a fair trial, they don't want the truth to get out. Instead they want a gestapo-styled, partisan-controlled "show trial" against President Trump.

And he can't afford Rep. Stefanik's questions poking holes in his house of cards.

I need you to send a fax today to demand actual justice, not fake gestapo justice. We are just 15 votes away from stopping impeachment in the House. Click below to send an urgent fax right now. - Mat.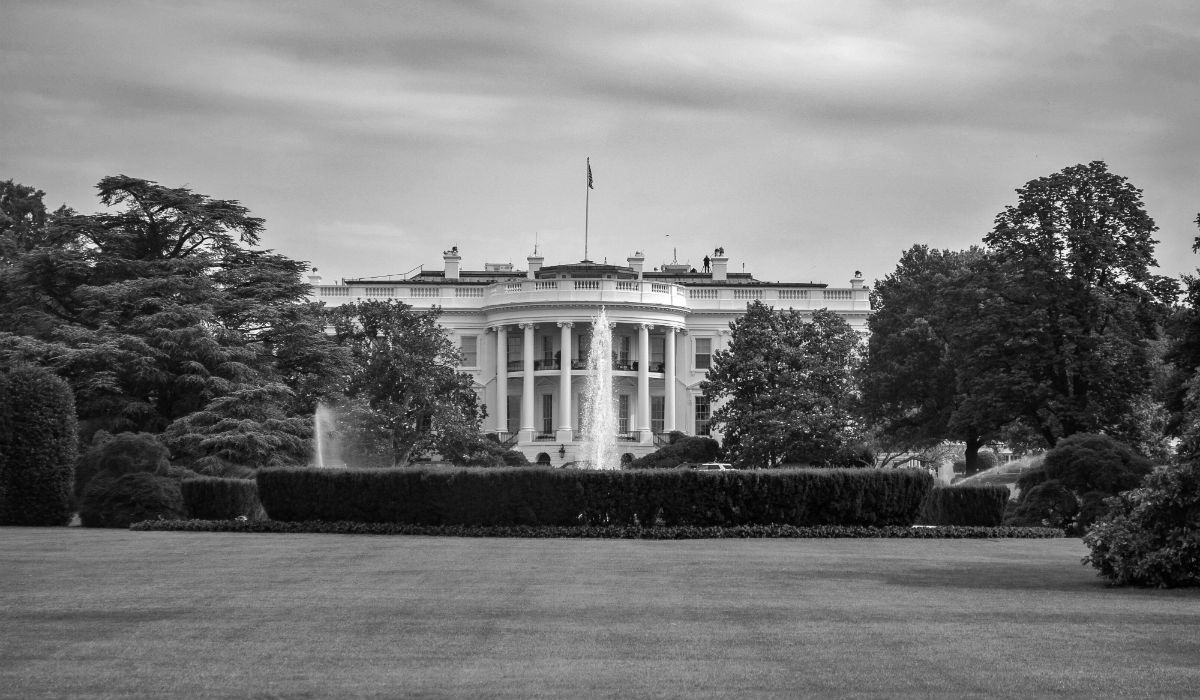 Ambassador Marie Yovanovitch was introduced as an "anti-corruption" champion, but the exact opposite is the truth.
Ambassador Yovanovitch caused an international event in March 2019 that forced senior-level State officials to work to fix it when they flew in. She gave a speech calling for a special anticorruption prosecutor to be removed who was "aligned with the incumbent president [of Ukraine]," according to reporter John Solomon.
But Ambassador Yovanovitch was not done with her meddling. A top Ukraine official said Ambassador Yovanovitch "gave me a list of people whom we should not prosecute." And included on that DO-NOT-TOUCH list was a non-profit funded by none other than George Soros—yes, the Soros who was actively working against President Trump's campaign.
Ukraine's new general prosecutor, Yuri Lutsenko, said that he was "stunned" by Ambassador Yovanovitch's list. (A list that I should point out Ambassador Yovanovitch point blank denied today.)
Yovanovitch stands accused of using her position as Ambassador to shield donors working against President Trump and persecute people aligned with Ukrainian President Volodymyr Zelensky. When this became public, she was removed. Yet today, she has the nerve to agree under oath that she did "nothing wrong."
Today Ambassador Yovanovitch claims she was "shocked" and "devastated" that she was outed in the call between the two presidents for whom she was supposed to serve as an intermediary. Instead, she appeared to be thwarting both.
This is what radicals are using to overthrow our election results of 2016. The question remains, will Americans allow them to get away with it or will we rise up and stop it? You can send our urgent fax to those with the power demanding that they stop this fake witch hunt.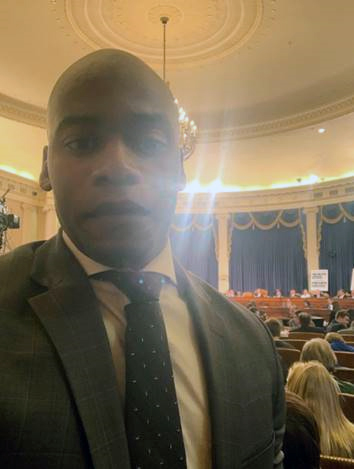 Jonathan Alexandre, Senior Counsel for Governmental Affairs, attending a hearing on the House's impeachment inquiry.
Today, Rep. Schiff invokes the words from the first day's testimony where embassy chargé d'affaires George Kent said, "If you fight corruption, you're going to p*** off some corrupt people."
Yet Mr. Kent admitted he sent an April 2016 letter demanding the Ukrainian general prosecutor's office drop its investigation into this Soros-funded group. A group that Soros then leveraged to gain high-level access to the State Department.
In this same letter, Mr. Kent also protected two people the Ukrainian court criticized for interfering in our American 2016 presidential election. These people released confidential information about the campaign chairman of then-candidate-Trump.
Mr. Kent had admitted to signing the letter freeing those trying to defeat President Trump in the 2016 election from investigation! This exposes the deep layers of the government employees who are manipulating their positions to attack President Trump. It is exposing how Democrats immediate family members were being paid millions by corrupt Ukrainian companies and publicly leveraging their family connections.
But none of this matters unless you stand up and demand true justice.
Democrats are on track to impeach President Trump over lies they manufactured. And they still have the votes to do it... unless we are able to change the minds of critical Democrat members of the House.
Add your voice to ours calling for the end of this witch hunt through our fax system today.

We are actively fighting this on Capitol Hill. Liberty Counsel Action is in many private briefings. We are meeting with some of the most effective leaders on the Hill. Together, we are working to create a strategy to fight this radical attempted coup.
We need friends to come alongside of us right now to help share the many costs to create these powerful faxes and change these important votes on Capitol Hill. Would you pray about becoming a monthly donor of 25, 50, or 100 dollars? We also would be very grateful for a one-time donation to help us focus on countering these radical lies with the truth.
Thank you for your help to demand true justice within the halls of Congress.
Sincerely,
Mat Staver
Chairman, Liberty Counsel Action
P.S. More evidence is surfacing to show the excessive lengths that Rep. Schiff is going to, to suppress the truth—to even suppress Republicans from asking questions! I hope you will send an urgent fax demanding a no vote on impeachment and exoneration for President Trump. Sign our petition right now to have your name given to our President. If you are able to donate, your support allows us to continue fighting for truth and justice on Capitol Hill. Help Liberty Counsel Action spread the word and gather more signatures by sending this email to your friends.