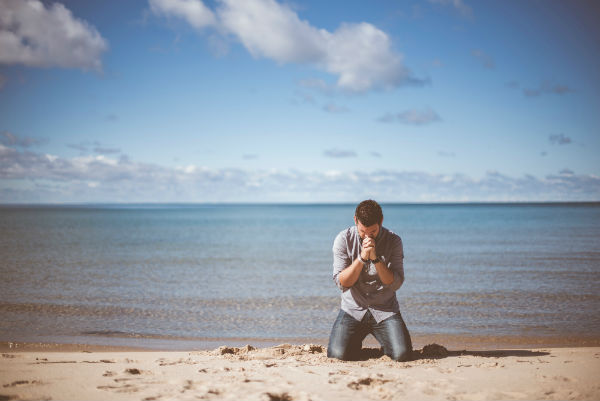 After studying multiple generations across 86 societies and civilizations, a famous non-Christian anthropologist who wrote in the early and mid-20th century has a chilling message for us today...
Every time a society replaces lifelong, monogamous marriage with sexual immorality, that society collapses to the lowest state of functioning within just three generations.
In other words, our nation's perspective on marriage and family is absolutely critical to our survival as a culture!
Liberty Counsel Action led the charge against those trying to redefine marriage and the family throughout 2019. We were among the first policy groups to raise the alarm about the radically anti-family, anti-faith bill that was intentionally misnamed the "Equality Act."
As 2019 draws to a close, I am concerned that radicals have somehow gotten 47 sponsors of the "Equality Act" in the Senate (S 788). Now, they just need 3 or 4 more senators to put this dangerous bill on the President's desk to sign into law. The enemies of natural marriage and the family only need a few more dominoes to fall and they will succeed in completely undermining our families and culture!
This is not hyperbole: We could see American values completely destroyed through this bill in 2020.
The so-called "Equality Act" would FORCE pastors to "wed" same-gender couples in their churches, house boys and girls together overnight on mission trips and other church functions, and allow drag queen Sunday School teachers. The alternative would be to face crippling lawsuits or even arrest.
And that's just the beginning...
If this outrageous bill becomes the law of the land, schools, organizations, and business owners would be forced to choose between bowing to pro-homosexual demands—and thereby bankrupting their souls—or becoming financially bankrupt!
There are currently 288 legislators who are so committed to passing the "Equality Act" that they have chosen to CO-SPONSOR it. In a few days, as Congress comes back into session, this battle is going to greatly intensify.
Liberty Counsel Action is fighting on Capitol Hill for our values—our legacy that will pass to our children and grandchildren and even for American freedom itself. The stakes couldn't be higher.
That is why I urgently need you to partner with us these last couple of days in 2019. We have a pivotal mission in D.C., but we cannot win these battles without friends who empower us to show up on Capitol Hill. I hope I can count on you to help right now.

Anthropologist J.D. Unwin published his landmark book Sex & Culture in 1934. He showed that a culture will inevitably collapse within three generations of failing to protect the family through the rule of law. Now, we are two generations past our own culture's "sexual revolution" in the 1960s. And we are clearly witnessing the swift decline Unwin predicted.
He found that societal acceptance of sexual immorality always leads to a self-absorbed society that rejects the facts in favor of what "feels good."
We live in a society in which sexual immorality is not just tolerated but actually celebrated, and in which far too many marriages end in divorce.
The third and final stage of societal destruction predicted by Unwin is that facts are replaced with feelings. This is currently demonstrated in the "sexual identity" movement, which insists there is no such thing as the reality of gender but only feelings about gender.
This is not breaking news. The Bible warns us again and again that sexual immorality leads to destruction. Like Elijah of old, we must take a personal and public stand against the spirit of Jezebel that has infiltrated our culture.
That's why I am asking for your help TODAY. Liberty Counsel Action has staff members on Capitol Hill meeting with congressmen, senators, White House officials and their staff members to help STOP the rising tide of anti-Christian bigotry and attacks on our nation's core biblical values.
We are working hard to ensure our shared values and a Christian witness are always present in our nation's capital. But we need YOUR help to stand against the enemies of faith, freedom, and family in our society!
Please join me today in raising a moral standard in America. Please support LCA's vital work today.

Thank you for your prayers for our nation and for being a part of the solution. As Dr. Unwin showed in his historic research, we have a very short time to turn this nation around.
Humbly,


Mat Staver, Chairman
Liberty Counsel Action
P.S. Our nation has all the symptoms of being in the final stages of collapse predicted by Professor J.D. Unwin. It is urgent that thoughtful Christian patriots like you and me do everything possible to turn our country around.
Liberty Counsel Action is passionate about being a part of the solution in 2020. If you are able to donate, your support allows us to continue this crucial fight. Then, please help us spread the word about the imminent danger facing our nation by forwarding this email to your friends.