I feel like shouting from the mountaintop to warn you about the disaster we will face if we make the wrong decisions in 2020! - Mat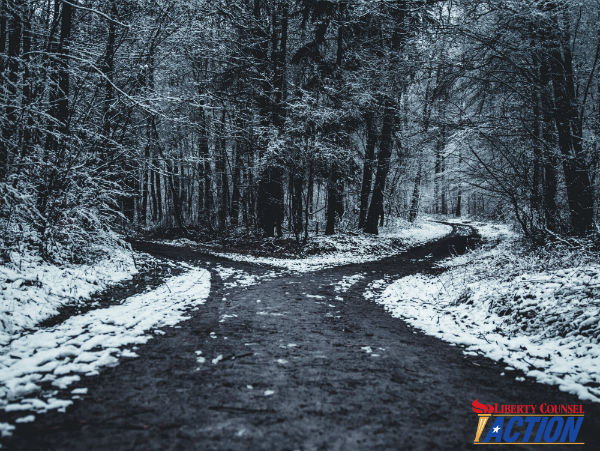 I've shared that our nation is beginning the third generation after America's "sexual revolution." That is the point at which societies begin to experience a functional collapse, according to renowned anthropologist J. D. Unwin.
The next 12 months are absolutely critical. There are two very different universes we can choose in 2020. The choice is clear: between life and death, faith and ruin, and good and evil.
Which will we choose?
To plan for 2020, I met with the top conservative leadership in Congress and a group of select national leaders in Washington, D.C. The meeting opened with a Member of Congress encouraging the group to stand for biblical truth followed by a powerful prayer.
I left that meeting more resolved than ever to fight the most strategic battles possible in the New Year. And I can say without reservation that one way you can effectively fight to protect our nation is through a partnership with Liberty Counsel Action.
We will help you sift through the fake news and know what is really going on in Washington, D.C. And we will provide you tools to make sure our national leaders hear your voice on the critical issues. But since we rely 100 percent on donations, we can't fulfill this mission without your help.

I was greatly encouraged in my meeting with conservative leaders by the commitment of the top Republican legislators to religious liberty and the sanctity of human life. Despite the negative news that dominates the media, there are many people in Congress who love the Lord.
For instance, Republican members begin every session in the U.S. House by calling for a vote on the Born-Alive Abortion Survivors Protection Act. And they vowed never to give up. We have 203 co-sponsors and are getting very close to overriding Speaker Nancy Pelosi to get this bill passed.
I shared with the group of legislators the true account which my legal team entered into evidence at the Sandra Merritt trial in San Francisco. A Planned Parenthood medical director described how she aborts babies alive to harvest their organs. She grabs the baby by the feet and pulls it out breech to begin dilation. Then, she crushes above and below the thorax to harvest the heart, lungs, kidney and liver. Finally, the abortionist removes an intact brain.
The legislators grimaced with each gruesome detail.
Together, we agreed that passing the Born-Alive Act is one of our top priorities in 2020. We are so close! Act today to help fund victory and justice for these precious little children.

This is a defining moment for our nation. How can anyone support infanticide? Shocking as it is, there are hundreds of legislators who do. And you can help completely expose them in 2020!
But if we are silenced, the faith, freedom, family, America first and Israel agenda will be defeated in 2020. And the uprising of radical nonsense and persecution in radical states will spill over and flood our whole nation.
Yes, I am very concerned about 2020. But I know without any doubt that God birthed you and me for this moment. I remain optimistic because God's heart is for our nation to repent, and with God, all things are possible.
I am asking you to participate in our Year-End Challenge Opportunity to impact the future through Liberty Counsel Action.

So much is at stake in 2020. We are offering you a strong plan of action, but we need your prayers and your support!
We must reject the evil universe and choose the good one! There is no middle ground. The future literally depends on our response.
Thank you in advance, and God bless you!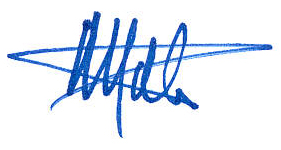 Mat Staver, Chairman
Liberty Counsel Action


P.S. Please send your best possible gift as part of our Year-End Challenge Opportunity -- to help Liberty Counsel Action end the year strong and on good financial footing for 2020.