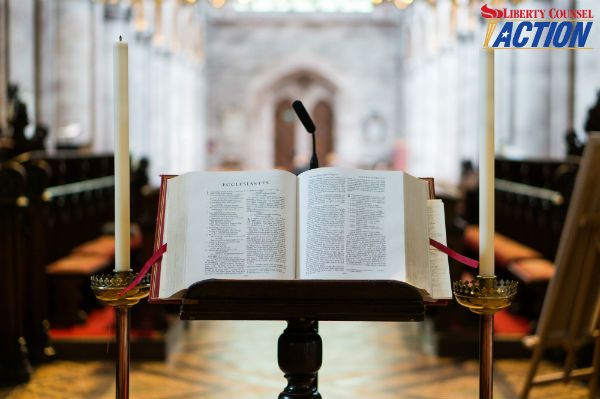 The level of evil exposed on the House floor during President Trump's State of the Union speech was breathtaking. In just months, our nation can act on the clear choice before us: between life and death.
We can choose as a nation to celebrate the life of a two-year-old who survived birth at 21 weeks and 6 days. Or we can be like the radicals in our U.S. House who sat stone-faced, not even looking at this precious little girl and the tears running down her mother's cheeks.
Radicals refused to even clap for her beautiful life being saved because her mere existence cuts to the core of abortionists' arguments. These little ones are real, amazing children, and EVERY DAY thousands of their lives are being snuffed out by abortion.
And that's the way radicals in the U.S. House want it.
In November, we choose who will lead us. Our choice offers a clear difference, even between life and death. But what is NOT clear is what pastors and churches can do about it.
There is an intentionally misleading campaign by those on the far Left to confuse, intimidate, and ultimately silence religious leaders. I strongly believe that overcoming this oppression is THE key to restoring our nation in November.
I'm asking you to help arm us for this battle. With just 10 dollars, you can sponsor a pastor and church to receive our powerful resource on what actions they CAN take in these battleground states.

Again, the president's speech made it powerfully clear where radicals stand (or rather, where they sit). He brought in the parents of Kayla. She is a 26-year-old American woman who had been captured, personally beaten, and shamefully abused for months by terrorist Qasem Soleimani—before she was murdered.
President Trump also honored the wife and son of an American soldier who was killed by an attack under the leadership and support of Soleimani. He was one of more than 600 Americans whose deaths were directly tied to Soleimani's efforts.
Yet, radicals in the House (and members of the mainstream media) choose to side with this evil terrorist who attacked our own sons and daughters rather than stand and support the families of Americans who died protecting our nation.
That is shameful! If you are like me, it starts a fire in my heart to hold these men and women accountable. But I believe that accountability in November will be successful only if men and women of God rise up now. Because there is an urgent problem between now and November.
Right now, Christians, Christian organizations, and conservative voices are being censored, banned, and shadow banned on the Internet like never before!
Many of the leading Democrat presidential candidates are attacking the integrity of Christian voters. At the same time, these candidates are wrapping Christian language around their own views on same-sex marriage, abortion, socialism, and open-borders anarchy. This is just another effort to muddy the waters and minimize the impact of faith voters like you across the nation.
Make your voice heard and help us free others to do the same.
YOU hold the key to this election with the truths found in our "Silence Is Not an Option" DVD and booklet resource. With just 10 dollars, you can help spread truth that sets a pastor free. By doing so, you open the door for an entire community to be effectively reached.
Sponsor one or more clergy to be given these powerful materials today.

I want to thank you for the incredible privilege of standing beside you in this battle. LCA's team starts each day in prayer. We ask for hearts of wisdom. And every day, we seek ways to better our nation.
Our whole team sees this as a ministry. Thank you for empowering us to come together on the most effective ways to lead and guide our nation. We invite you to partner with us in this vision to restore our nation. Become a monthly sponsor or give a one-time gift to keep our ministry armed and actively serving on Capitol Hill and across the world.
Let me close by echoing the Apostle Paul's words, "I thank my God for you."
Sincerely,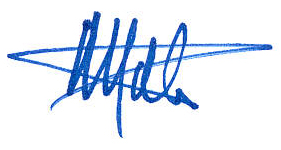 Mat Staver, Chairman
Liberty Counsel Action

P.S. Reactions to the State of the Union Speech exposed a shocking level of anti-American sentiment that needs to be rooted out of our U.S. House. Help awaken a silent army by partnering with LCA on our list of 70,000 pastors and churches in battleground states. Get SILENCE IS NOT AN OPTION into the hands of thousands of pastors to show them what they CAN do leading up to November.
Your donation directly to LCA helps us create opportunities for passionate Americans to change the future path of our nation. Then, help us spread the word about this powerful opportunity by sending this email to your friends.