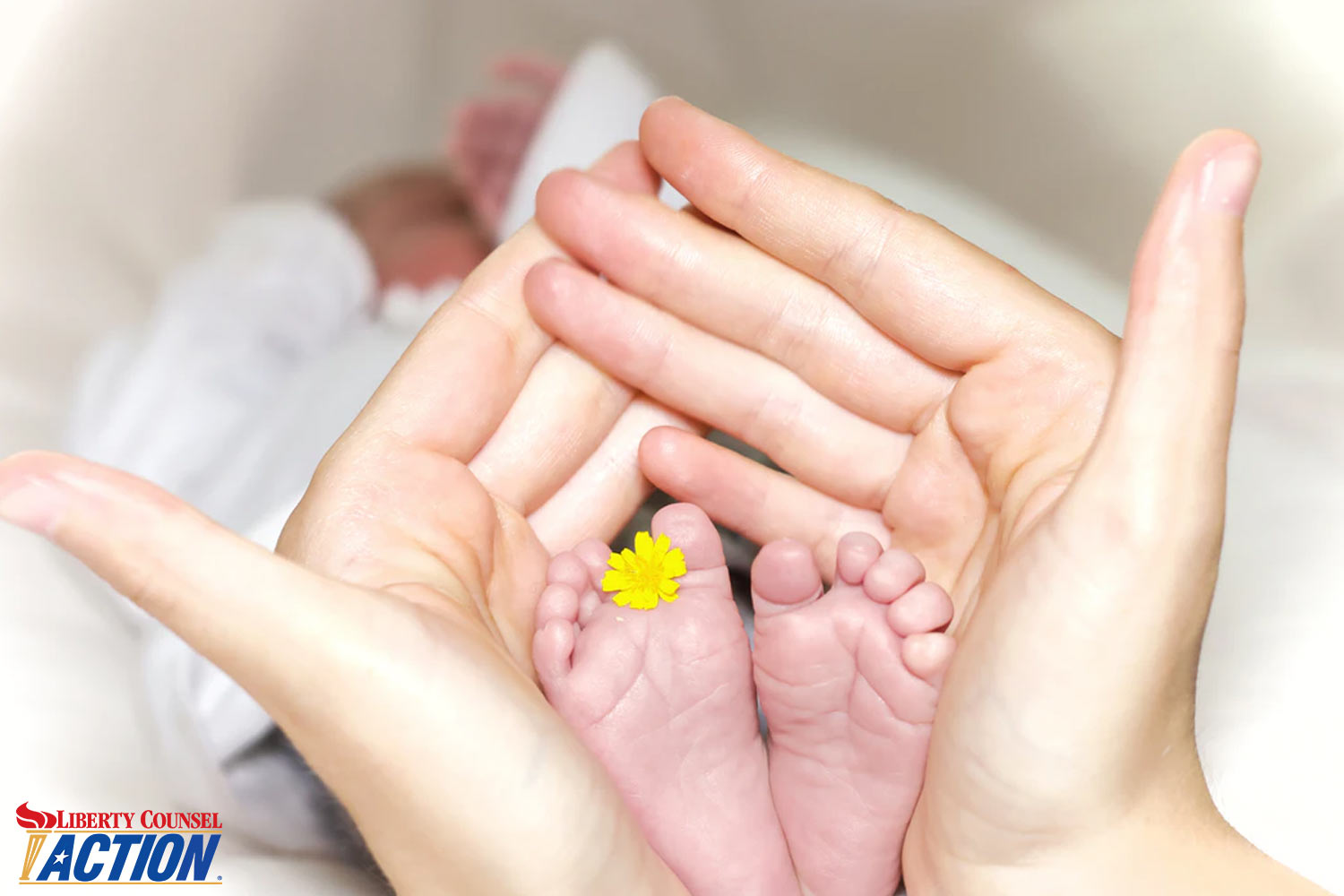 A victory for life was won in California on February 24!
Yesterday, the Ninth Circuit Court of Appeals ruled that the U.S. Department of Health and Human Services (HHS) Title X funding rule for federal family planning programs, called the Protect Life Rule, is constitutional. The ruling was 7-4.
The HHS issued the rule to stop the flow of Title X federal funds to family planning facilities that perform abortions or do abortion referrals.
The Trump administration's rule means the defunding of Planned Parenthood by as much as $60 million dollars in Title X funds annually. Clinics that receive federal family planning grants called Title X — which pay for birth control, testing for sexually transmitted diseases, and cancer screenings — will not be allowed to be housed in the same buildings as those that also provide abortions. It does not reduce Title X funds; it simply redirects them to providers that do not perform or promote abortions.
Liberty Counsel Action has been very active on Capitol Hill, encouraging the nominations of constitutional, pro-life judges throughout the country. We are very excited to see our efforts come to fruition!

The Protect Life Rule was originally signed by President Ronald Reagan in 1988. Reagan's effort to direct tax dollars to entities that provide health care to women but do not perform abortions was tied up in court and was ultimately overturned in the first days of Bill Clinton's presidency.
President Trump has now named 10 judges to the Ninth Circuit — more than one-third of its active judges! The fact that seven of the other ten judges drawn to be on this panel were appointed by Republican presidents is reflective of President Trump's success in increasing the size from 7 to 13 of the 29 judges in active service.
Planned Parenthood, which previously served 41 percent, or 1.6 million, of Title X patients, voluntarily refused to comply with the Protect Life Rule and officially withdrew in August 2019 from the Title X Family Planning Program. The abortion organization announced it pulled out of the program because the "unethical" rule would require it to withhold information from patients.
Yesterday, the en banc Ninth Circuit rejected arguments that the rule forces doctors to violate medical ethics by withholding information from patients or that it violates other federal laws that require doctors to inform patients of all medical treatment options. Writing for the majority, U.S. Circuit Judge Sandra Ikuta, a George W. Bush appointee, found that the rule is a "reasonable interpretation" of Section 1008 of Title X, which forbids using Title X funds "in programs where abortion is a method of family planning."
"The Supreme Court has long made a distinction between regulations that impose burdens on health care providers and their clients and those that merely reflect Congress's choice not to subsidize certain activities," Ikuta wrote.
The Protect Life Rule does not limit access to healthcare as some may think. Rather, it ensures that taxpayer dollars are not being used to fund the murder of innocent babies. These taxpayer dollars will now only be funding clinics that don't provide abortions or abortion referrals.
Liberty Counsel Action Chairman Mat Staver said, "This decision by the Ninth Circuit in favor of the Protect Life Rule is a great victory for Americans who do not want to fund the murder of babies with their tax dollars. Abortion is not family planning. It's time to stop Planned Parenthood and other abortion facilities from using Title X as their private blood money fund."
---

Liberty Counsel Action works to empower patriots across America to defend our nation's future. You can receive our free email alerts with breaking news and legal analysis of what is really happening on Capitol Hill and around the world. Sign up now.

LCA advances religious liberty, the sanctity of human life, and the family through law and policy education, training and advocacy. We depend on your support to make a difference at the federal, state and local levels.
Click here to GIVE NOW.