At midnight last night Sen. Majority Leader Mitch McConnell took to Fox News with a sharp rebuke against Sen. Chuck Schumer's comments inciting violence toward U.S. Supreme Court Justices.

"He named the Justices by name. He used words that generally are associated with inciting violence. Chuck Schumer ought to know better," said McConnell. "We have a behavior problem and I think the leaders of Congress owe it to the American people to act like adults and not engage in shenanigans like going over in front of the Supreme Court with a rowdy mob and threatening the Justices by name!"

Yesterday, a Motion to Censure Sen. Schumer was introduced in the U.S. Senate, but still 85 Senators have not made any public action on whether they will support censure. Now is a critical moment to inform these Senators that patriots want action. Don't wait! You can send an urgent fax right now, sign our free petition or do both below to push for action. - Mat
Sen. Chuck Schumer doubled down in an explanation filled with lies. He claimed that he was not talking to the people he directly addressed his words to. He tried to claim he was talking to legislators about the election happening months from now.
But has Sen. Schumer already forgotten his own words? It's more likely he hopes you have. "I want to tell you Gorsuch, I want to tell you, Kavanaugh, you have released the whirlwind, and you will pay the price."
There is nothing in that statement about legislators or elections. It is a pure and plain threat against these Justices by name about a case they are currently deciding. If you or I made these threats, we would be facing much more than censure. His threats are heinous.
Right now, we have a small window to convince legislators BEFORE they go on record. It is much easier now than after they publicly take a stand on this motion, when it will be much more difficult to change their minds.

But the question is, will you accept the most powerful leader of the Democrat Party to publicly incite violence toward our U.S. Supreme Court? Or will you take a few seconds to sign our petition demanding Sen. Schumer to be held accountable for his words?
Liberty Counsel Action relies 100 percent on your donations to be on Capitol Hill. Because of your support, we can create and distribute ways for you to uphold a standard of decency in our nation. If we are not in D.C., we can't show up and we risk losing our freedoms and our nation as we know it. I am thankful to our faithful friends for your support. Would you be willing to give a donation today?
When the enemy comes in like a flood, God raises up a standard. I encourage you to rise up as a standard in your community and call America back to common decency and to restore our values.
Sincerely,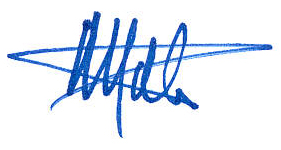 Mat Staver, Chairman
Liberty Counsel Action

P.S. I urge you to listen to Sen. Chuck Schumer's words and then send an urgent fax directly to our Senators demanding that his threatening words outside the U.S. Supreme Court be censured immediately. And then sign our petition to hand-picked Senators on this motion. Your donations to LCA help us keep you alerted and empowered to hold these radicals accountable.
Finally, please spread this message to other patriots who want to make their voices heard as well, by forwarding this email. God bless you!