After Senator Chuck Schumer directly threatened our U.S. Supreme Court Justices, President Trump spoke out on Twitter:
"Serious action MUST be taken NOW!"
But there is a problem. The resolution to censure Sen. Schumer seems to be stalling. It has been pushed into the U.S. Senate Select Committee on Ethics, but the committee's Chairman James Lankford (R-OK), refuses to even say IF he will schedule a vote on this resolution, or not.
If we do not take urgent action, there is a good chance this resolution (S.Res 532) will die and Sen. Schumer's comments to incite violence against innocent advocates for life, will stand unanswered in our nation's history.
Now is the moment to change this. You can demand that these leaders stand against those who stir up violence. You can be the voice to demand change with a fax directly to Sen. James Lankford and the whole Ethics Committee. - Mat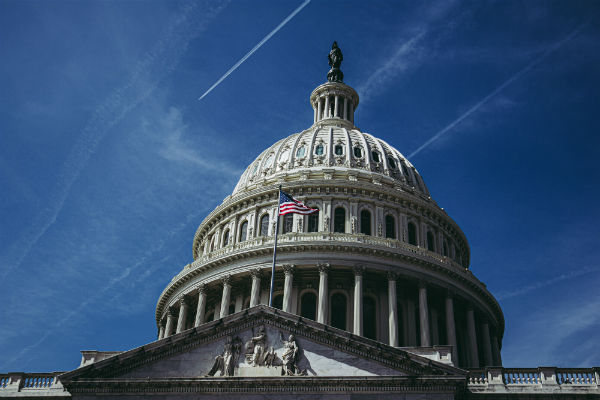 There were 85 senators originally silent on this issue. In the last four days, not one of these senators has publicly joined in support of the resolution to censor Sen. Schumer. (See his words here)
Democrats are hoping your anger will just die down. Republicans are hoping you'll forget about it and they won't have to do anything. That is why we must move quickly while this is still fresh with your fax to all U.S. Senators demanding action.
President Trump did not mince any words about Sen. Schumer's comments:
"This is a direct & dangerous threat to the U.S. Supreme Court by Schumer. If a Republican did this, he or she would be arrested, or impeached."

Senator Jim Demint made a very bold revelation. He said: "To the news media, the real story was not Schumer's gaffe or his vicious doubling down on it. Or his ignoble non-apology apology that only made liars out of allies... No, the real story was that evil Republicans' ugly partisanship was dragging good, virtuous Democrats down with them. To the Left, progressives never make mistakes, never owe apologies, and should never suffer political consequences."
Will you let Sen. Schumer get away with it?
Even if you can't send a fax today, you can still be involved. I ask you to take two quick actions. 1) Make sure to sign our free petition, and 2) call Senator James Lankford and ask him to "immediately schedule Senate Resolution 532" by dialing: 202-224-5754.
It's time to stop the double standard! Our staff are working to support your vital message to Capitol Hill. We are scheduling meetings with lynchpin leaders this week to discuss this and many other topics.
We want to help you hold Sen. Schumer accountable. Contribute to this effort to make a greater impact together with your fax or donation today.
Thanks in advance for your help! We cannot make an impact without your support!
Sincerely,


Mat Staver, Chairman
Liberty Counsel Action
P.S. I urge you to listen to Sen. Chuck Schumer's words and then send an urgent fax directly to our senators demanding that his threatening words outside the U.S. Supreme Court be censured immediately. And then sign our petition to hand-picked senators on this motion. Your donations to LCA help us keep you alerted and empowered to hold these radicals accountable.
Finally, please spread this message to other patriots who want to make their voices heard as well, by sharing this email on social media. God bless you!