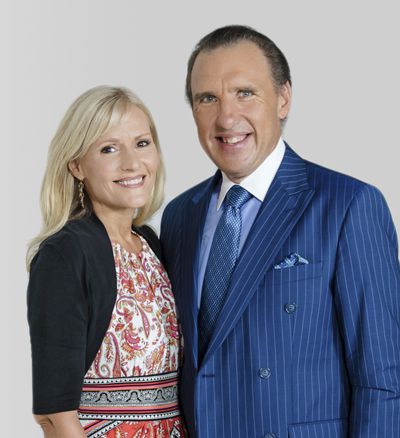 On Monday, a pastor was arrested for holding church on Sunday. He had invested over 100,000 dollars on a hospital-grade air purification system, gave hand sanitizer to every person entering the church, and required all his staff to wear gloves. And, the church required families to maintain a 6-foot distance.
In Hillsborough County, Florida, where this church is located, there are zero existing Coronavirus regulations for farmers markets and produce stands. Home Depot is teaming with people to buy essential items such as potted plants. Yet this church enforced a 6-foot separation, even in its own farmers market, that gave food to people in need.
This pastor's actions were more safety-conscious than the many secular businesses operating just down the street selling so-called "essential" glass beads, garden hoses, and picture frames.
Yet on Monday, the sheriff swore out a warrant for the arrest of Dr. Rodney Howard-Browne of The River at Tampa Bay Church. Then the sheriff held a press conference before his arrest in which he lied and publicly shamed the pastor.
After looking over the facts of the case, this is a targeted attack on religious freedom. The local sheriff held a public press conference announcing this arrest—even while it was still in progress—and promised he'd "make an example" out of this pastor. Yet, at the end of his own public press conference, the sheriff physically touched other people who joined his announcement. This sheriff has ignored secular places operating with no precautions and he just released 164 non-violent offenders into the Hillsborough community.
The Hillsborough County order looks like Swiss cheese with so many exceptions. The one missing is churches.
Even if you believe this pastor's action was controversial, we cannot allow this sheriff to target churches and trample constitutional freedoms. This would create damaging legal precedent in a moment of fear that can be manipulated by radicals in times of stability.
I am defending this pastor for free because the facts are so shocking and outrageous.
You can help us right now. We are on a tight deadline, with just four days left to prepare for a federal lawsuit. Since the pastor's arrest on Monday, the states of Texas and Indiana have declared churches "essential." But Hillsborough County issued its order last Friday at 10:00 PM and arrested this pastor on Monday.
Help send a message to the governors of the other states to remind them of the Constitution. They CANNOT demand restrictions for religious activities be more onerous than restrictions for secular activities. Act now.

Even if you disagree with this pastor's action, please don't miss my critical point below. Reasonable people, including godly Christians, can have courteous disagreements on these subjects.
However, Tampa already has concluded that people are reasonably safe shopping for plants at Home Depot, picking out glass beads at Hobby Lobby, or stocking up on liquor. Waiting in line next to others in these locations, handing your credit card to the same cashier who just handled 200 other credit cards, or directly touching the same credit card pin pad as 200 others is OK.
BUT, according to Hillsborough County, churches must close no matter what precautions they take to protect people.
This is ridiculous on its face, and a flagrant violation of our First Amendment.
The POINT IS NOT IF YOUR church should stay open or close. It's NOT IF YOU should go to church or stay home. It's NOT even if it is wise for a church to be open in these times. People, especially those with elevated risk levels, should be very smart about their choices and actions.
The question here is, can the government discriminate against a church by not allowing it to meet the SAME guidelines that commercial businesses are allowed to meet? The answer is NO, THE GOVERNMENT CANNOT TREAT A CHURCH UNEQUALLY.
Fax governors now to demand equal standards for secular and sacred activities, as required by our Constitution.
Since my announcement, several state leaders have realized it is a constitutional mistake to target churches. Now they are instating equal treatment for churches. But there are many states, including Florida, which refuse to treat secular and sacred locations equally.
Support Liberty Counsel Action as we seek to end discrimination against sacred worship. If we lose our freedom to be treated equally in this moment, then TRUST ME when I say that we will quickly lose that right in times of tranquility.

We appreciate your prayers at this moment. The battle is fierce. And as always, it is an honor to stand and fight for your freedoms.
Onward,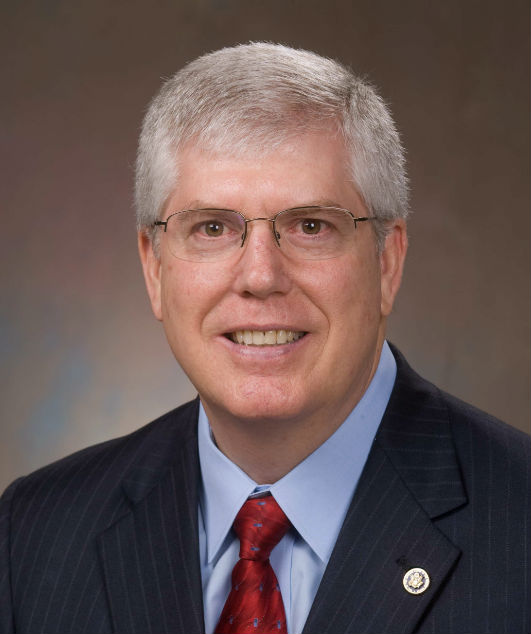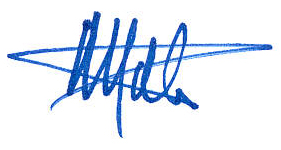 Mat Staver, Chairman
Liberty Counsel Action

P.S. We cannot allow counties to target churches and pastors and attack them with more restrictions than they place on secular locations and for-profit business owners. Now is the time to pressure governors and legislators to remember our rights enshrined in the Constitution. Send your fax now.
Then forward this email to your friends and family to help us beat the censorship of Big Tech who has been blocking and shadow banning Christian organizations like ours.
Finally, this has been a challenging time for many of our friends. If you can support Liberty Counsel Action with a donation of any size today, we would deeply appreciate your partnership with us now.