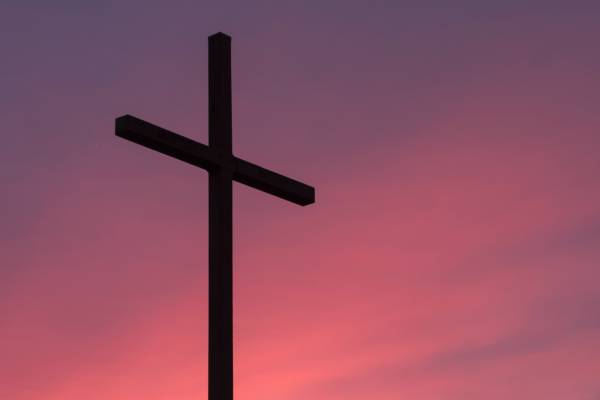 Today, my legal team sent a notice to Hillsborough County, Florida Sheriff Chad Chronister demanding he stop and retract his lies and defamation against my client, Florida pastor Dr. Rodney Howard-Browne. The truth is this pastor did NOT break any laws or mandatory orders, and he was NEVER told even once, let alone "repeatedly" to stop before his arrest. In fact, quite the opposite, the sheriff told him beforehand he would NOT be arrested for the planned church service.
The good news is that we have won freedom for other churches and pastors in the county and all across the state. The bad news is this Florida pastor is still facing criminal charges, arraignment, and perhaps a difficult court trial because the county is refusing to drop the "case" against Dr. Howard-Browne.
But this pastor is not the only one facing legal intimidation. We have 36 states with emergency orders. Many do not protect religious freedom for churches. One example is Maryland, which has punishments up to 5,000 dollars and a year in prison for any "spiritual" or "religious" gatherings with more than 10 people.
Virginia's governor has also tried to limit all churches to 10 people or less. Meanwhile, in a building of a similar size, Home Depot has 10 times that number of people with zero restrictions. Virginia's restriction goes to June 10!
New York's governor shut churches down and then verbally threated to permanently close any church that opens. Other states like Louisiana allow church employees to go to church but the total numbers have to stay under 10 people total, which in practice blocks the churches from meeting even with social distancing. BUT they still allow the same people to go shopping for food or engage in other "essential" activities without any social distancing.
Send a clear message to all of these governors that if Walmart and Lowes are open with no limits or restrictions yet no constitutional protection, then churches –which do have constitutional protection- must be allowed the same freedom. Act now.

I have heard some Christians argue that this is temporary, and they say, "The Christian thing to do is to close your doors."
But this relies way too much on a paper from hundreds of years ago to protect the future of our religious freedom in America. Let me explain why.
When the Union of Soviet Socialist Republics (USSR) drafted their constitution in December of 1936, they changed from having a constitution antagonistic to all religions to a new constitution that enshrined the following:
In order to ensure to citizens freedom of conscience, the church in the U.S.S.R. is separated from the state, and the school from the church. Freedom of religious worship ... is recognized for all citizens. (emphasis added)
Under this constitutional guarantee of religious freedom, the USSR government continued to target and torture people for their faith. In the next two years, they physically abused and killed more than 106,000 pastors, clergy, and religious leaders.
This devastating number of murders demonstrates that the maintenance of our freedom is not preserved in a document on display in a museum. Our freedoms are preserved through the eternal vigilance of a people who will not surrender the liberty given to them by God.
Join me in fighting for our churches and pastors to have the freedom to decide for themselves how best to serve their community. Fax our governors and leaders today.

While each sickness has its own unique mutations, my concern is that there is nothing temporary about Christians meeting in a community with a contagious sickness.
In 2017, for example, 80,000 Americans died from the flu or complications, according to CNN. To date, about 3,000 Americans have died from Coronavirus. I want to be clear that each and every death is a tragedy—from both causes! If a contagious disease is a reason to abandon our freedom to worship and serve the community, let me ask, for what will we shut down our churches next year, and the year after that?
Right now, the government power grab is truly breathtaking. In D.C., my staff actually had to print out travel papers and were asked if they were essential before being permitted to continue traveling to work! This is eerily similar to the Nazi occupation survived by my staff's relatives.
I urge you to learn from world history. Help me fight to regain our precious religious freedoms that are ALREADY LOST in many states today. If people can crowd together in Walmart with zero restrictions, they should have the freedom to choose if they want to go to church with social distancing or not. Send a fax to these governors now.

These are challenging times. I urge you to pray for pastors and clergy in your community to have wisdom and discernment as to what is the best way to minister to the most critical needs around them. And I ask for your prayers as our team is under pressure as well. Your support of Liberty Counsel Action helps us respond to each request for help in this moment.
Sincerely,


Mat Staver, Chairman
Liberty Counsel Action


P.S. We cannot allow entire states to continue zero restrictions on some businesses and restrict all churches to 10 people or less. Now is the time to pressure governors and legislators to remember our religious rights enshrined in the Constitution and that we must give churches equal or fewer restrictions than businesses. Send your fax now.
Please forward this email to your friends and family to help us beat the censorship of Big Tech. They have been blocking and shadow banning Christian organizations like ours. Help us spread the truth about this amazing church and pastor.
Finally, this has been a challenging time for many of our friends. If you can support Liberty Counsel Action with a donation of any size today, we would deeply appreciate your partnership with us now.