A crisis of illogical and unconstitutional government orders grows by the hour. Many of the orders issued in the last week make little or no sense. We are being inundated with calls for help. Let me share a few stories. - Mat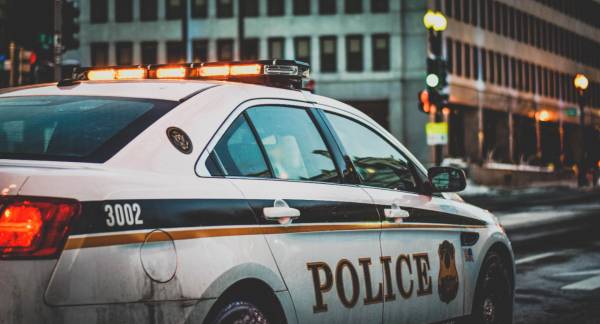 Friendship Baptist Church in Maryland opened on Sunday and were careful to obey Maryland's 10-person rule. The police showed up and told the pastor he was breaking the rules. He explained that he had no more than 10 people at one time, and they were all staying 6 feet apart with masks on (which is more than the state's emergency order demands).

Uniformed officers were posted at the door to count every person. Maryland has a penalty of a $5,000 fine and a year in jail if they catch an eleventh person slipping into the church. Meanwhile, the governor's order allows shopping malls to be open with an unlimited number of customers.

This order punishes churches that feed the poor while protecting retail splurging on trinkets. It is time to tell our governors to stop this discriminatory treatment. Get this important message to these governors by sending a fax.

But a lot more is happening around the country.
Kentucky's Democrat governor also allows an unlimited number of people to go to "shopping malls" and "libraries."

Louisville's Democrat mayor is urging people to call 311 to rat out their pastors if their church is open. The same mayor is now banning drive-in church, during which everyone stays in their cars. He said, "Think about this. On Sunday morning, there would be hundreds of thousands of people driving around our community." You can drive to the mall or library on Sunday and stay as long as you want. But you cannot drive to a church parking lot on Easter and stay in your car.

It's time for this extreme government by executive order to end.

Send your fax now to remind these government officials what country they live in. This is America, not Communist China.

The executive director of emergencies program at the World Health Organization (WHO) had some shocking assertions.

The virus has been "taken off the streets and pushed back into family units," said Mike Ryan. "Now we need to go and look in families to find those people who may be sick and remove them and isolate them." So, WHO is now looking at walking into homes to forcefully remove and isolate people from the rest of their family members.

This is absolute insanity! Stalin, Mao, and yes, even Adolf Hitler, used exactly these kinds of measures to tamp down opposition from the people who insist on keeping their freedom. In other words, people like you and me!

Let's send an immediate message that we will not tolerate this. Fax our governors and the leaders of the task force to stop this madness!

There are too many violations of freedom to fit in one article.
While drive-in movie theaters are wide open in southern California, Los Angeles is now banning churches from holding drive-in church.

In San Francisco, CA, police gave a single citation to 86-year-old Ronald Konopaski who was kneeling on the public sidewalk in front of an abortion clinic.

In New York City, Mayor de Blasio threatened to permanently close any church or synagogue that does not shut down for Passover and Easter.

In Washington State, some pastors are being told they connat drive to the church to broadcast their Easter messages online.

The Democrat governor in Kentucky is threatening to arrest a 77-year-old pastor who has served his church for 52 years because he had 60 people spread far-and-wide in a 700-seat sanctuary this past Sunday. That's one person per 12 chairs.
Help push back against these attacks on our freedom. You can choose from four different pricing options to get a message on the desks of the governors pushing these hypocritical constraints on your freedom. Make your voice heard now.

Liberty Counsel Action is on the front lines of these battles. We have dropped the prices of sending a fax to where we are sharing the cost of these faxes with you. That is how critical we believe these messages are right now.

If you can, please support Liberty Counsel Action to help us build a group of warriors to protect our Constitution.

Now is when I need friends and supporters to step up, and, if able, to please contribute to help us cover these new expenses. I am deeply grateful for any amount you can give today.

Thank you.

Sincerely,



Mat Staver
Chairman