There is explosive information being released about the misbehavior of Dr. Fauci and concern over his manipulation of disease research. Evidence is growing and has reached a tipping point.

There is no room on the President's task force for people who hide the results of important studies, lie to the public, and push the agenda of Bill Gates to trace and vaccinate every person on the planet.

Now is the time to #FireFauci for his misbehavior. Sign our petition to President Trump to clean the White House now. - Mat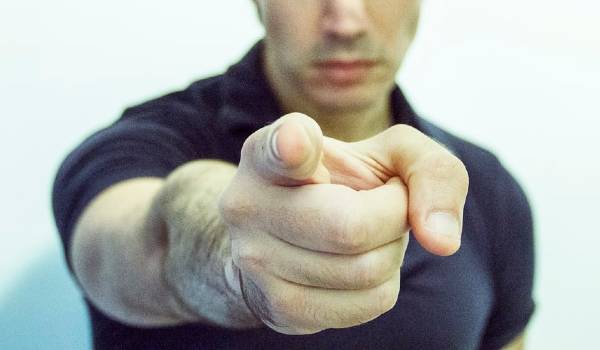 Dr. Fauci was both Chief of the Laboratory of Immunoregulations and Director of the National Institute of Allergy and Infectious Diseases (NIAID), which is an institute within the National Institutes of Health (NIH), in 2005. While he was in those positions, the NIH published in the Virology Journal how their research showed "Chloroquine [a form of hydroxychloroquine] is a potent inhibitor of SARS coronavirus infection and spread."

Again in 2013, "Scientists may have found a treatment for a deadly new [MERS] coronavirus," according to USA Today. In the same article, Dr. Fauci encouraged immediately using this potential treatment on the MERS coronavirus, which included hydroxychloroquine according to Free Republic.

Dr. Fauci said, "The next time someone comes into an emergency room in Qatar or Saudi Arabia, you would have drugs that are readily available. And at least you would have some data." Even without trials, in 2013 he said, "if I were a physician in a hospital and someone were dying, rather than do nothing, you can see if these work."

But fast-forward to March of this year.

When a Fox News White House correspondent asked Dr. Fauci if there was "any evidence to suggest" that hydroxychloroquine could treat COVID-19, Dr. Fauci replied, "No, the answer is no."

Dr. Fauci completely ignored his OWN group's work on a form of hydroxychloroquine and its effectiveness on other coronaviruses and other work that he had publicly supported in years past.

Dr. Fauci is feigning ignorance on this drug. He suddenly started demanding more "clinical studies." Promising studies have already been done by his own group, perhaps even in his own lab. Yet, Dr. Fauci is now discrediting the same treatment he previously cheered. You have to ask, "Why?"

It's time to Fire Fauci.

There is a little matter of money involved – lots of money!

The drug that Dr. Fauci has picked to push is Remdesivir, created by Gilead Science, LLC.

While some are quick to point out that Dr. Fauci will not benefit directly from sales of this drug, that ignores a four-year promise from the Bill and Melinda Gates Foundation to give 100 million dollars to the NIH, the parent group of the institute of which Dr. Fauci is director. In addition, an additional 100 million dollars has been promised to help distribution if research is successful.

"George Soros, the Bill and Melinda Gates Foundation, and the WHO are all shareholders in UNITAID, the patent sharing subsidiary of Gilead, which coincidentally is in Wuhan. Both Gilead and UNITAID have donated to the (ultra-corrupt) Clinton Foundation," reported Martin Geddes.

This means Dr. Fauci's group is getting 100+ million dollars from the same people whose new, patent-pending drug he is pushing.
There is still just one more little problem with Dr. Fauci.

The new patent-pending drug that he is pushing is called Remdesivir. When this new drug was studied, its main "success" was to reduce the time spent recovering for people who had already survived the worst of the disease. However, the clinical trial shows that statistically zero lives were saved by using it, according to a report in The Lancet.

Yet, Remdesivir is the drug that Dr. Fauci is choosing to push.

Just yesterday, President Trump confirmed that his plan is to continue the coronavirus taskforce "indefinitely" and let it focus on treatments and vaccines. This will continue Dr. Fauci's power to pick winners and losers from among pharmaceutical companies, with hundreds of billions of dollars at stake. And remember, pharmaceutical companies are immune for legal civil lawsuits! Vaccines are a virtual goldmine for these companies.

It is time to Fire Dr. Fauci.


Our staff is already working through our connections on Capitol Hill to give your voice a smooth path straight to the right people within the White House.

Your support is the only reason we are able to bring patriots from all across America to have a voice stronger together than any one of us could have alone. Make this voice even more powerful with your donation right now.


Thank you for your prayers for our nation, leadership, and our team. We need your prayers now more than ever.

Humbly,



Mat Staver
Chairman
P.S. There is growing evidence of misbehavior by Dr. Fauci. He has lost the trust of Americans to be working in our best interests. The President's task force must be reserved for those who are above suspicion and conflicts of interest. Sign our petition to request President Trump fire Fauci now.

Finally, if you share our concerns about what is happening, please donate to our organization's work on Capitol Hill to stop this misconduct.