Surveillance in America is already moving to the next level.

We have started tracking people who were never convicted of a crime by demanding they wear tracking devices as part of their employment. This is a shocking state of affairs. Today it falls on you and me to remind our politicians of their duty to stop the spying on us. - Mat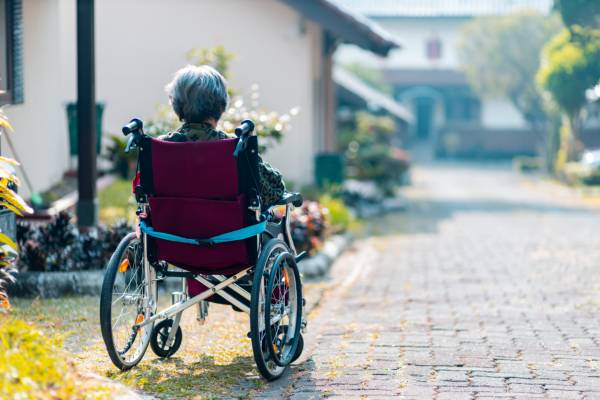 Right now, a nursing home in Texas is requiring all of its employees and residents to wear a 24-hour surveillance monitoring system. This facility is one of twenty nationwide that is strapping these monitoring systems on people. Their only "crime" is going to work and trying to make an honest living by caring for others. This technology monitors a person's health, location, and activity. It unlocks some doors, and for residents, it includes a call-for-help button.
More and more companies are talking about forcing all of their employees to agree to full-time tracking and surveillance as a condition of allowing them to return to work.
"[S]ome companies should require employees to download an app ... to monitor widespread contact tracing," said Andy McCarthy, former Assistant U.S. Attorney. Fox News reported he believes "such requirements would be conditions of employment, and not constitute an illegal violation of privacy."
I could not disagree more.
People should never be forced to choose between their constitutional rights and keeping food on their table. Employees shouldn't have to disclose their every move in their off hours to their employer and the government so that they can be tracked like a common criminal. As a nation, we are rushing into exactly what our Founding Fathers tried to protect us against.
We are teetering on the cusp of throwing away freedoms now for which others paid the ultimate price. But don't lose hope. It is the sworn duty of our legislators and governors to uphold our Constitution. Join me today to send a message demanding they uphold their oath to protect the Constitution.

I'm sure you've heard the mainstream media's praise for South Korea's handling of this disease. In a series of tweets, Michael Kim revealed exactly what they are doing:
As an American currently in South Korea, ... I don't think most Americans fully understand the lengths that South Korea has undergone, so I'll try my best to explain.
Upon arrival, they take your temperature at the airport and ask if you've experienced any symptoms. If you have, they move you to a separate area and give you a coronavirus test. If you haven't, they take you to another area and interview you. They also install ankle bracelets.
You are required to install an app on your phone and enable location tracking all the time. You are required to self-report symptoms in the app twice a day. If you don't have symptoms, you need to report that too. This goes on for a period of 14 days.
During this time, you are not allowed to leave the quarantine dormitory or your home .... If you break quarantine, you are fined [ten thousand American dollars] and face jail time. Also, they check your location on your phone frequently. My wife had her location checked 37 times in a 3 day span. And they've caught enterprising folks who leave their phone at home and go out.
You are assigned to a case worker who is responsible for making sure you are following all the orders ... Korea also has mobilized their army to provide more operations and logistics support at the airport.
You are greeted at the airport by the military who slaps an ankle monitoring bracelet on you and put you under house arrest with the threat of an enormous fine … even if you are NOT SICK.
"So what has been the government's main weapon against the virus? In a word, data - a mass of information about the movements of its citizens," reported BBC. South Korea officials "have taken information methods that are normally used by law enforcement to catch tax evaders or to track criminals, and they've repurposed those for public health use," said a professor in South Korea.
Politicians in lockstep with the media are pushing for this surveillance in America. Help us push back with a fax to these leaders declaring that Americans will not tolerate this destruction of our nation.

There is great wisdom in Proverbs 21:1 that states, "The heart of the king is like rivers of water in the hand of the Lord. He turns it where He wishes."
I want to share a powerful insight, just as we are the hands and feet of Jesus to those who are hungry physically and spiritually, we may also become the hands of the Lord to change the minds of our nation's leaders.
It is truly an awe-inspiring thought that God may pour out His blessing on you and me to be His hands turning the heart of our leaders in the direction He wishes.
If we are going to be these hands, we can't be afraid of getting elbow deep into ministering to the world around us. This is our staff's mission: to bring wisdom and accountability to Capitol Hill. But we can only fulfill this mission with your help. We rely 100% on donations from our friends and partners. Donate today to keep our hands in place on Capitol Hill.

We are completely certain that this cannot happen apart from prayer and so again, I humbly ask you to pray for our ministry and especially our staff. And please know that my team and I pray for you.
In grace,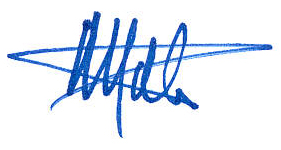 Mat Staver, Chairman
Liberty Counsel Action

P.S. Participation in contact tracing surveillance programs as a requirement to get a paycheck is already here for some employees. There is not a moment to waste. Now is the time to stop this. Send my fax today. Or if you can't send a fax, sign our petition to ask key leaders and legislators to stop spying on Americans.
If you learned something in this message today, I encourage you to share it by forwarding it to your friends.
Help us fight against these concerning trends across America by donating today.