Children with antibodies against COVID-19 can develop a rare but life-threatening complication. This raises serious concerns about vaccinating the "whole" population, because it could lead to unnecessary deaths caused by a reaction to COVID-19 antibodies. A lack of vaccinations is a core part of why bureaucrats are pushing contact tracing. However, the cure may be worse than the disease for children, and many others.

In addition, learn how spying and surveillance are growing in the heartland of America as one state made a hasty injection of almost 300 million dollars to grow domestic spying in this state.

Help us hold the feet of our politicians to the fire and fight for individual freedom. Send your fax message to our legislators today to demand that both parental rights and individual liberty be protected right now. - Mat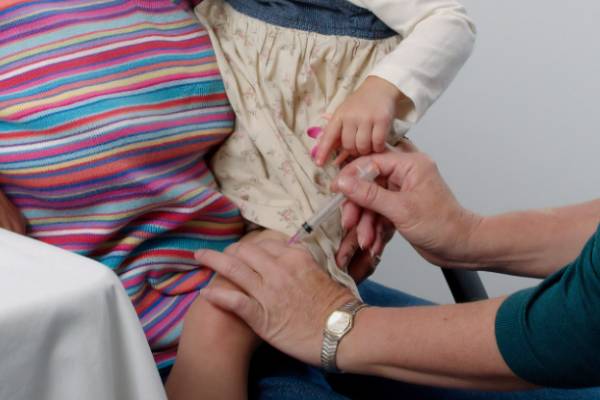 A growing number of children who develop antibodies to COVID-19 are coming down with a rare but sometimes fatal disease (called multi-inflammatory syndrome in children, or MIS-C) about a month later, according to NPR. There are serious unintended consequences for any vaccination that would push young bodies to create these antibodies, which could potentially lead to the deaths of these innocent children.
The chief of critical care at Children's National Hospital, Dr. Michael Bell, told NPR, "There may be concerns of who to vaccinate. If kids are going to get a vaccine, it's going to cause antibodies. Looking out for this inflammatory syndrome in the vaccine in children is probably an important thing."
Parents should be the ones to weigh the risks and have the freedom to make the best medical choices for their children individually. This should not be done by a politician making blanket diagnoses and demanding mass treatments for everyone under his or her control.
There is no place in a free America for potentially dangerous vaccinations being pushed on children. Help us stop this by making your voice heard in the halls of Congress and governors' mansions.

In addition, the march for surveillance continues. The state of Texas just dropped 295 million taxpayer dollars to do contact tracing surveillance on people under their control. It awarded this contract to a little-known company that has no track record of contact tracing surveillance at these levels (more than 3,600 paid and volunteer contact tracing spies), whose CEO falsified his alleged doctoral degree. In addition, there are few or no guarantees of it having any protections for personal liberty and constitutional freedoms.
This is happening in the heartland of freedom. Texas was one of a handful of the freest states, but now it is bowing to the domestic tracking and spying that is taking our nation by storm. There is no corner of our nation that is safe from this invasion of your privacy.
But the government is not the only one wanting to spy on you.
Right now, only four states in America have laws on the books protecting employees from employers who want to force them to be microchipped for constant tracking and surveillance. One more state (Maryland) is fighting now to hold employers legally liable if they force their employees to be microchipped, according to the news site Government Technology.
That leaves 45 states without any protections for employees. Unless we are able to change these laws quickly, employees may have to choose between getting a paycheck and a microchip—or turning down both.
This is one way our nation's leaders can get ahead of this and protect your privacy today. Send a fax to congress and our governors to protect employee privacy and freedom.

I know you are busy. That's why our organization does the work to bring you information to stay on the cutting edge of what is happening around our nation. We hope to educate and activate patriots all across America to stand up against threats to our freedom. And we always want to give you a way to make a difference in our nation. Your decision to get involved or stay on the sidelines will have massive ripple effects around our nation.
Liberty Counsel Action can only research, organize, and reach these patriots because of the donations of friends just like you to keep our organization going. Donate today to help make our vision a reality as we empower the voices of freedom-loving Americans to lead our nation back to its founding principles.

I am in prayer today for our nation and saddened as I see cities being torn apart. I encourage you to join me in praying for peace, justice, safety, and tranquility in our cities and neighborhoods. Thank you for being an important part of the Liberty Counsel Action ministries.
Sincerely,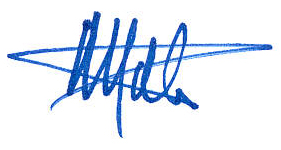 Mat Staver, Chairman
Liberty Counsel Action

P.S. Concerns are growing about the health risks of vaccinations fast tracked through tests and trials for widespread use. States known for their independence and freedom are turning to invasion of privacy and surveillance. It is time to rise up as a nation and demand that these wild politicians remember the Constitution that they took an oath to defend, and stop this now. Send a fax demanding that legislators and governors stop these unconstitutional surveillance efforts.
If you can't send a fax today, I encourage you to sign our free petition. We want to make sure everyone can make their voices heard on this important issue.
Right now is a challenging time for many of our usual friends and supporters. Please know that we pray for you. If you can support Liberty Counsel Action with a donation of any size today, we would deeply appreciate your partnership with us. God bless you.