Pharmaceutical companies are rushing to produce a whole fleet of vaccinations. Schools and colleges are making plans to require students to be vaccinated before they return. And nationally recognized leaders are laying the groundwork to urge vaccinations for schools.

Now is the time to educate our politicians and community leaders that these things must be voluntary, NOT mandatory. Send a fax message to state and national leaders to protect our rights today. -Mat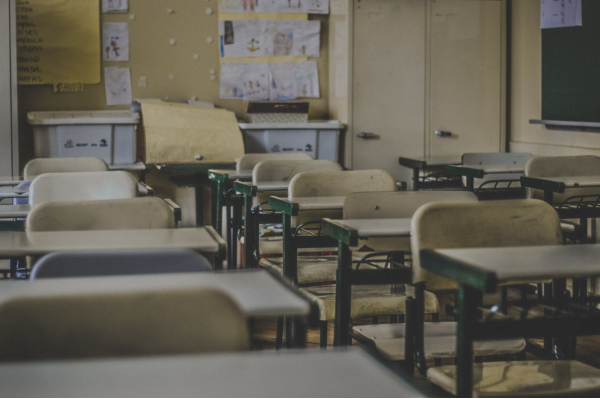 Los Angeles Mayor Eric Garcetti told nearly 4 million residents to not "overreact" when he told them that Los Angeles would "never be completely open" until a vaccine is created and in use.
"I think we have to all recognize that we're not moving beyond COVID-19," Garcetti said. The truth is that these politicians don't want to move past COVID-19, because it has become a convenient tool for control.
Garcetti is not alone. After hearing Dr. Fauci admit there probably wouldn't be a vaccine before fall classes started, California State University decided to cancel in-person fall classes for most of its 770,000 students.
In addition, a spokesperson for the University of California said, "it's likely none of our campuses will fully re-open in fall." This includes 10 campuses.
It makes logical sense that if these educational institutions shut down their entire school waiting for a vaccine, it is a much smaller decision to turn away one student who declines to take the "voluntary" vaccine these schools are waiting to see deployed.
If we do not stand up for our rights, these state-run schools will have the perfect excuse to bar conservatives and limit the opportunities we can have. Our children could easily be stripped of the freedom to pursue an education and all the opportunities it can bring, under the guise of COVID-19.
Already, schools are negotiating their plans for this fall, what teachers they will hire, and how they will move forward. There is no time to waste. Send a fax message to our state and national leaders that we demand personal freedom and truly voluntary vaccination ... not required vaccinations the moment you venture outside the four walls of your own home.

A task force in our nation's capital is urging schools to not fully reopen until there's a vaccine for COVID-19. The co-chairs of this task force are former Secretary of Homeland Security Michael Chertoff and former National Security Adviser Susan Rice. The concerning aspect of this is the unspoken idea that as soon as a vaccination is approved, then everyone will take it. However, a recent poll from ABC/Washington Post said that 30% of people would not want to receive a COVID-19 vaccination, even if it was widely available and completely free.
That leads to the question of whether bureaucrats will make the COVID-19 vaccination mandatory for anyone who wants to return to school. Now is the moment to send a clear message to these politicians to not hold education hostage to the dictates of people who want to mandate vaccinations for anyone who wants to darken the door of their school.
Send a fax today to make our leaders understand that we will not bow as they make our medical decisions based on what is best for their re-election chances.

Dr. Anthony Fauci is setting the expectation for schools and medical facilities nationwide. He is not wanting to return to "normal." He said, "If this was a situation where we had a vaccine, that would be the end of that issue, in a positive way."
But this is a long way from "the end," as Dr. Fauci claims. These vaccine advocates use deceptive words by saying the vaccine will be "voluntary," but that is only if you choose to stay home, give up grocery shopping, school, eating in restaurants, and travel. India also has a "voluntary" tracing app, but India's citizens quickly learned that the tracing app – which will include vaccine records at some point – is required if they want to be anywhere outside their own home.
Now is the time to rise up and demand freedom for everyone who has concerns about a forced vaccine being fueled by Bill Gates, being rushed through trials and pushed by brute government power.
Take your voice straight to the halls of Congress and demand freedom with a fax to the leaders who will be making these laws and orders.

Liberty Counsel Action is serving patriots like you all across America by alerting you to upcoming battle lines being drawn in our nation. We are giving you a way to significantly impact the future for our children and grandchildren. We completely rely on your help to complete our mission to be the watchmen on the wall warning patriots against upcoming attacks on our freedom.
Will you partner with us today to keep us in this battle? Right now, we are taking on the Big Pharma companies that have hundreds of billions of dollars at stake. We could use your support to bring the truth to Capitol Hill this week.

Thank you for your care and concern about the future of our nation.
Sincerely,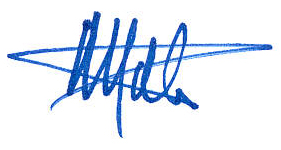 Mat Staver, Chairman
Liberty Counsel Action


P.S. We are looking at the chessboard being set up by radicals so that they will be able to exclude conservatives from educational opportunities based on a not-so-voluntary vaccine. We cannot silently hope someone else will restore our freedoms. Now is the time to demand that our national and political leaders protect our liberties and our freedom to pursue happiness. Send a fax demanding that legislators and governors make sure that vaccinations stay truly free.
If you cannot send a fax today, please sign our petition to leaders and to the White House urging protections for these freedoms and liberties.
Please know that we are keeping our friends and supporters in prayer. You are the only reason that we can continue the vision God has given to wake up America. If you can support Liberty Counsel Action with a donation of any size today, we would deeply appreciate your partnership with us in this mission. Again, thank you and God bless.