An "expert" is urging America to have 300,000 contact tracers running constant surveillance across our nation. And people like Bill Gates, who have the money to make it happen, are pushing full speed ahead.

While this is chilling in the hands of Big Tech and many politicians, it is absolutely terrifying to build this and then have to turn it over to a Hillary Clinton or a Bernie Sanders—both of whom our nation has come very close to giving control.

Already these contact tracing spies are facing mission creep. Learn more below on how their goals are changing from the originally stated task.

Now is the moment to push back, so that we don't have to run scared soon from an army of spies being wielded in the hands of a corrupt politician. Stand with Liberty Counsel Action today. Send a fax to those making the decisions on how much of your tax dollars should be spent today in order to spy on you tomorrow. -Mat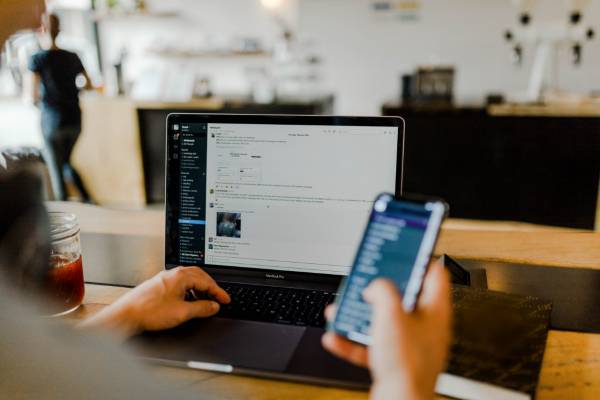 Tom Frieden, the former director of the Centers for Disease Control and Prevention (CDC) under President Obama, is holding out Communist Wuhan, China as a shining example for controlling people—oh, and also the diseases inside of them.
So, here we are in America, adding more spies every day to our ranks of trained domestic "detectives" that much more closely resemble the network of spies in Soviet Russia or Communist China—by intentional design and pushed by billion-dollar men like Bill Gates, who want our government to vaccinate and track everyone.
I want nothing in America to be patterned after a Communist city in a nation known for widespread, horrific abuses of human rights.
"If this sounds like assembling an army, it is," confirmed former Director Frieden in his New York Times Opinion article. The best time to peacefully oppose an army is before it is fully organized. And that time is now.
Stand up and fight against the degeneration of our grandma's contact tracing into full-blown 24/7 surveillance on unsuspecting Americans. Tell the politicians with the purse strings to stop funding this, by sending a fax today.

Before this army is even fully built, there are efforts to expand the scope of questions and control. Former Director Frieden is encouraging government agencies and the spies they are training to start asking non-COVID-19 questions:
Are patients with chronic conditions continuing their medications?

Is reduced access to primary care interfering with vaccination, prenatal care and other vital treatments?

Are illnesses and deaths increasing among people affected by, but not infected with, the virus? For example, what about patients who are no longer receiving, regular care for chronic illness?
Frieden then claims that "Working with other federal partners, the CDC can then act to reduce the outbreak's side effects."
But his words raise deeply troubling questions. Will contact tracing surveillance morph into surveillance and questions for everyone with a medical condition? Or a perceived medical condition, like in the case of undiagnosed depression? Will Americans be forced to reveal details as small as when they took their medication last? It is uncomfortable to realize that the exact same arguments used to justify surveillance for COVID-19 can be used to expand this surveillance into comprehensive medical control over innocent Americans by those claiming, "think of the lives this could save."
In addition, there could be unintended consequences. These contact tracers, with a scant few minutes of medical training (if you can even call it that), will be having medical conversations and advising an elderly population that is easily confused and misled; this could have dangerous, even deadly, results.
If we want to stay free, America cannot confuse a physician with a politician. We cannot have freedom in a nanny state. And we cannot have spies everywhere and maintain our privacy.
Tell our state and national leaders to end the spying on Americans.

The cost to pay for these contact tracing spies is astronomical.
The cost for just one year of salaries for 300,000 people is 19.5 billion of your tax dollars. That number doesn't include the tracers' equipment, reimbursed expenses, massive tech and database equipment, or the staff to maintain the information to make their surveillance possible.
These trained interviewers will work full-time, doing hour-long interviews of fellow citizens, prying into the layout of their home, asking for video of the interior as a condition to staying locked in the home, and identifying close contacts. Even pets are not safe from these prying eyes.
And keep in mind that all of this can be triggered by being around someone else that was only suspected (not actually) sick with COVID-19. And the 14 days of quarantine can be repeatedly triggered every time you go outside your home without a vaccination. After any trip outside your four walls, these domestic spies can decide to suspect you or someone around you of having the common symptoms that COVID-19 shares with common sicknesses. And back you go into another 14 days of quarantine.
And remember, COVID-19 is just the beginning. New viruses will follow. This scene does not end. It is an endless loop!
Now, the question is whether you will silently accept this wild expansion of our government control or whether you will rise up and fight against it.

LCA has alerted you to the growing attacks on your personal liberties and the dangers of domestic spying authorized by our legislators and governors and paid for by our tax dollars. Our mission is to build a growing number of patriots across America who are educated and activated to protect the freedoms handed down to us by our forefathers.
We rely 100% on our friends and supporters to be able to continue our impact on Capitol Hill and around the nation. Donate today to join our mission to preserve our freedoms and rights in our nation.

Thank you for your prayers for our nation, leadership, and our team. We need your prayers now more than ever. And thank you for your support to fight and win this battle for liberty.
Fighting for freedom,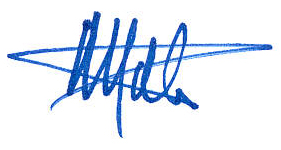 Mat Staver, Chairman
Liberty Counsel Action

P.S. Before the new style of contact tracing surveillance has fully launched, "experts" are already eyeing a massive expansion into surveilling all medical conditions, even the ones that are not contagious. If you don't want the government tracking your health and discussing it with you every time you sneeze, now is the time to make your voice heard. Send our fax to Capitol Hill and these governors' mansions to demand freedom.
Sign our petition to the White House (if you haven't already) asking for protection for our liberties. If you learned something new today, forward our email to your friends and family.
Finally, I encourage you to partner with Liberty Counsel Action. You are the only reason that we can be a watchman on the wall alerting our nation to upcoming threats against our liberties. Donate today to keep LCA active and alert toward new threats to your freedoms.