Our nation's first responders have been on the front lines dealing with COVID-19. Then they were caught a second time in our national upheaval, protests, and riots. Now paramedics are under a third attack.

This time it is from political correctness. The misnamed "Equality Act" legislation carries a dangerous secret that can turn deadly in medical situations. And it is causing paramedics to flee their field.

This horrific legislation creates a legal no-win situation for paramedics. Help protect those on the front lines of serving and saving lives in our nation by fighting against the "Equality Act." Send your fax now to fight this bill. -Mat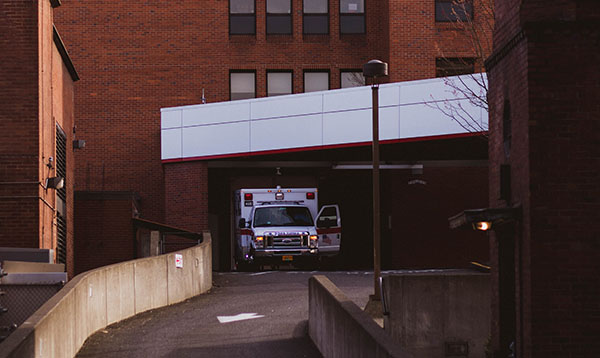 You and I both know that there are only two genders.
One medical study looked at the genetic level and found about 6,500 differences between men and women. A person can wear different clothes or mutilate one's body, but that doesn't change who they were designed to be at a genetic level.
Those differences mean when medicine enters your body, it is processed differently based on your gender. What is the perfect dose for one gender will be the wrong dose for the other gender.
When paramedics pull up to a scene and hop out of the ambulance, they must correctly judge not just someone's height and weight, but also their gender before giving medicine.
This is getting increasingly difficult.
For unusual emergencies, a paramedic will need to radio back to the Emergency Room to have less common medications ready upon their arrival. A paramedic is faced with a horrible decision. Either they can use the correct gender so that the right dosage is prepared and given, or they can use the "preferred" gender and have them prepare the wrong dosage.
When one EMT used correct language, "I got cussed out because I misgendered them... Because this person threw such a fit, I had to take a three-week-long Transgender Sensitivity Class and write an apology letter to this person."
But if the "Equality Act" passes, paramedics won't just lose a few weeks. They could lose their license and face crippling lawsuits and legal damages for "mental anguish" caused by just doing their job and making sure their patient has the right dose.
Help stop this legislation by sending your fax to the Senate right now.

The U.S. House has already passed this bill, and the Senate has 47 Senators co-sponsoring this bill. We don't yet know how many more are quietly supporting this legislation.
These radical senators only need a simple voice vote to pass the "Equality Act." They need just a few minutes when strong, vocal conservatives are not on the Senate floor.
Now is the moment to take your stand to support our first responders by fighting against this legislation. By sending a fax, you will be making your voice heard right now in the offices of those responsible to stop this bill.

This political correctness is making it difficult for EMTs and dangerous for the people they are trying to serve. "Many good strong EMTs/paramedics are leaving the field because they don't want to deal with this nonsense," one EMT shared with the Activist Mommy, Elizabeth Johnston.
"Many EMTs that I work with are scared to give medications because if we assume someone is male and give medications for a male and, in fact, they are female, we could kill them and lose our license. We are afraid to give medications. Especially with the hormones these people take, they can cause serious interactions with some of these medications," the EMT concluded.
If you or I might need to call 911, we want a good EMT to respond—one that cares about getting the right dosage. To keep good EMTs in the field, we need to fight against the deadly "alternate reality" that is being pushed by the "Equality Act."
We need your help and your voice in Congress to stop this bill from becoming law. Encourage our senators to be the voice fighting against this bill with your fax right now.

Right now, it is critical that freedom loving patriots stand up and fight for our nation's future.
From the very beginning, LCA has been educating and alerting you with reports from the front lines. Our goal is to find patriots all across America, alert them to the dangers of what is being proposed in D.C., and provide a way for us to come together and change the path our nation is on.
This vision is only possible because of the faithful prayers and financial support of people just like you. Our organization relies 100% on donations to fulfill a vision to see our nation restored. Become a part of turning that vision into a reality by giving today.

It's an honor for us to serve you on Capitol Hill. From this position, I am convinced that if we flood Congress with our concerns, we can win this battle. But we need to be actively in prayer and working toward this goal. I am so grateful for your concern.
In your service,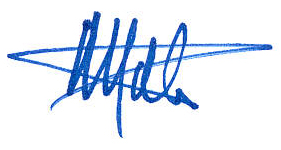 Mat Staver, Chairman
Liberty Counsel Action

P.S. There is not a moment to waste. This bill could be passed at any moment. In addition, we will have to maintain vigilance from now until the end of December. Help us fight for protections for our emergency responders and those who protect us. Add your voice to our fight and send a fax today.
Or if you can't send a fax, sign our petition to ask key conservative leaders to fight this legislation. And help us keep others educated by forwarding this message to your friends, family and church members.
Finally, if you share our concerns about what is happening, please donate to our organization's work on Capitol Hill to stop this madness. God bless you.