Many families in America feel they have no practical options but to send their kids to public school. But the "Equality Act" will have a far-reaching impact to expose these children to incredibly confusing and risky situations.

Help us fight to keep these kids safe by stopping the mis-named "Equality Act" on Capitol Hill. Send your fax to urge senators to rise up against this legislation. - Mat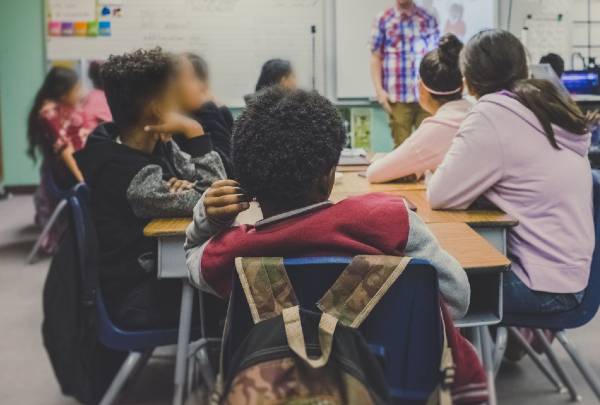 In America, "child sex abuse is at epidemic levels," said the FBI's Joseph Campbell.
And for many, that abuse is happening in school.
One study estimates that 1 in 10 students will experience abuse at the hands of a school employee at some point in their K-12 education. This means that, apart from change, 4.5 million students will be victimized during the next 13 years.
That shocking study also found school employees involved in sexual misconduct in every district that it surveyed in 2014. This sexual misconduct was found across geographically and demographically diverse school districts.
But rather than do something to protect children. The "Equality Act" will throw open the doors for even worse abuse. It will force female high school athletes to welcome boys onto their sports team, change in front of biological males in locker rooms, share showering rooms with them, and even room together during away games.
In a situation where adult chaperones can enter these intimate spaces, these spaces would also be open to adult men, identifying as "women" in order to have access to these young girls.
If anyone tries to intervene—to provide protections to these young girls—they will face being fired and sued for legal "damages." And under the "Equality Act," they would lose.
Did you catch that? We are a voice vote away from passing a bill that would make it illegal to stop a man who "identifies as a woman" from entering a schoolgirl's hotel room after an away-game, or her bathroom or other private spaces.
Our nation is being asked if we will sacrifice our children on the altar of a radical agenda. If our answer is no, we need to act now to fight this legislation with everything we've got. Send your fax today to help stop this bill in the U.S. Senate.

From pre-school to post-doctorate programs, the "Equality Act" will alter the landscape of education in America.
Pre-school programs would be forced to hire and retain cross dressing teachers who show up to school one day dressed as the opposite gender, or even who show up dressed in drag. Religious schools would be forced to hire professors and staff involved in LGBT conduct.
Teachers and staff will be forced to use biologically false pronouns.
Student and staff housing will be forced to welcome biological men into shared housing intended for young ladies.
Any educational facility that refuses could lose accreditation for noncompliance, be ineligible to receive federal aid and student loans, and could experience costly lawsuits and bankruptcy.
Most religious schools will be faced with either closing their doors or compromising their beliefs and core mission. This means that for those wanting to send their children to school, either public schools, or schools that have been forced to look and act like public schools, will become the only option to educate their children and grandchildren.
As children's bodies are growing, so are their brains.
Dr. Judith Reisman had done incredible work with one of our attorneys to research and document permanent harm done to young children's minds when they are exposed to explicit information and "adult" content. She published a paper discussing "Neuroscience Research Proves That Sexual Stimuli Harmfully Wires And Traumatizes Undeveloped Young Brains."
"Neuroscientists establish the mental and emotional, not to mention physical, harm that children will suffer as a result of exposure to explicit sexualized education," they wrote.
"Children's values, i.e., their sense of identity, self-control and judgment are impeded, 'lessening the security' of their lives, liberty, and mental property. As discussed below, in the case of sexualized education, the psychological assault also exposes children to the risk of becoming victims of predators or, in increasing cases, child predators themselves."
The "Equality Act" takes this harmful, explicit material off the pages of a book and turns it into the actions of teachers, superintendents, and custodial staff in authority over these children. A small number of these authority figures will abuse and cause untold damage to these innocent children. In part, their abuse will be emboldened by the "Equality Act," giving them access to these children in compromising situations.
Now is the time to stop this bill and protect the next generation of America. Make your voice heard with a fax right now.

My heart breaks for those who have experienced abuse and for those who someday will. Our organization is passionate about fighting to protect these young kids. But we can only raise the alarm and fight this legislation because of your support of our ministry. Please give today to help us stop these avenues for future abuse.

Pray for our nation. We are just a few politicians away from the "significant transformation" that radicals want for America. It is important to fight against this on our knees, in our communities, and in our Capitol.
Sincerely,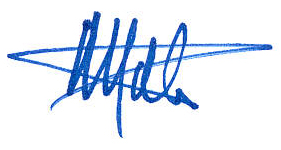 Mat Staver, Chairman
Liberty Counsel Action


P.S. The devastation this legislation will cause cannot be measured in the hearts and lives of children across our nation. It's time to rise up and fight this bill today, and for the next 6 months, to maintain vigilance against it moving forward. Help us rally a team of senators to fight for protections for these innocent children. Send your fax today.
Or if you can't send a fax, sign our petition to ask key conservative leaders to fight this legislation. And help us keep others educated by forwarding this message to your friends, family and church members.
Finally, if you share our concerns about what is happening, please donate to our organization's work on Capitol Hill to stop this madness. God bless you.


---
Don't miss the latest news from Liberty Counsel Action. Sign up to receive our free news and action alerts straight to your email here.
Gmail and a few other email providers are censoring our emails into "Spam" folders. If you have signed up and aren't seeing our alerts, add us to your address book to help ensure you will receive future messages. Click here for directions. If enough people add us to their mailboxes, it will help LCA's emails get past this Big Tech censorship.
We encourage you to check with your friends and family members to see if they are getting our emails as well.