After one woman refused to sign a state document regarding COVID-19, the county treated her family like criminals. The county put them on house arrest and sent a team of eight Sheriff deputies and health officials in five cars to their residence to slap ankle monitors on them that will go off if they get more than 200 feet away from their home.

According to the mom, this treatment was not because they were unwilling to self-quarantine. They were planning to do so. It was simply because she was unwilling to sign a document giving up the freedom for their family to take an ambulance in the case of a medical emergency for her infant daughter.

This government document would include a promise to wait on the phone (or on hold) with the government's office to first receive approval from a bureaucrat prior to taking an "emergency conveyance" (i.e. ambulance) to the hospital. This restriction would have affected family who had not tested positive but had only been exposed to one asymptomatic person.

Help this young family stand up for their freedoms and push back on government tyranny. Send your fax to the state leaders who are punishing this mom for wanting to have the freedom to care for her daughter in whatever situation arises in the future. -Mat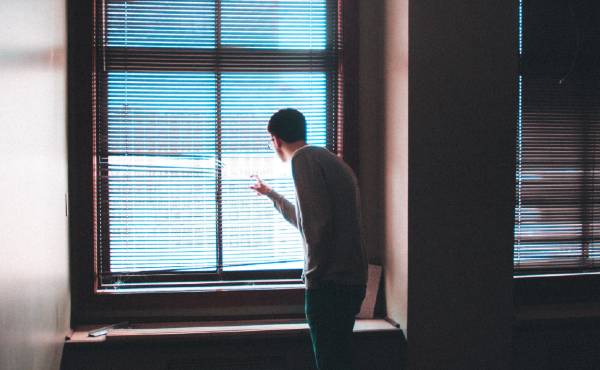 Right now, the Linscott family is outfitted with ankle bracelets. Did they rob a bank or kill someone? No.
Did they want to visit the local restaurants and bars to willfully infect others? Again, no.
They wanted to care for their infant daughter and have the freedom to, if the emergency arose, take her by ambulance to the hospital.
Yet, because of a poorly written, undefined government document this young family has been treated like common criminals.
Answering a knock on the door, her husband was met by eight deputies and a health official that arrived in five cars. When the mother expressed concerns about the document, the mother and father were fitted with ankle bracelets.
The document demands people agree to a long list of orders including:
One person cannot stay in their own car, alone, and drive across the county line and return home, even though it would be impossible to spread the virus to others in this manner.

In a separate demand, the document also requires that people not leave the state ... even though it's clearly impossible for someone to leave their state while staying inside their own county.

It requires that they take their "temperature at approximately the same time each day" and report it to the local health department.

And, among other demands, "Not travel by any ... emergency conveyance ... without the (sic) prior approval."
This last one was the main concern for Elizabeth Linscott.
I understand their concerns about this quarantine document. I encountered a similar one when KY Gov. Andy Beshear sent a document to all members of the Maryville Baptist church who remained in their cars during an Easter parking lot service. Our clients did not sign. We sued and got an injunction against the governor!
Help send a barrage of faxes directly to these government tyrants to demand freedom.
Our new fax campaign targets the Kentucky governor, state health cabinet, attorney general, county health department, sheriff, and county attorney. We need to peacefully demand they let this family have the ability to self-quarantine without being treated like criminals.

This all started for Elizabeth when she wanted to go visit her grandparents. Even though she was experiencing no symptoms, out of an abundance of caution, she got tested before the trip. Her test came back positive.
That's when it started.
"If I have to go to the ER, if I have to go to the hospital, I'm not going to wait to get the [government's] approval to go," Elizabeth Linscott told Fox.
"Although she never refused to self-quarantine, 'that's exactly what the director of the public health department told the judge,'" Fox News reported. Based on that false information the judge signed off on the order and five cars ended up at the Linscott home with a health official dressed in a full suit and gas mask to put ankle bracelets on the couple.
This is the America that we live in right now. Are we going to accept local officials to mis-represent law-abiding citizens and place them under house arrest OR are we going to change this and fight to regain our freedoms today?

Liberty Counsel Action is passionate about giving patriots across America the ability to unite and fight for our freedoms. We can only continue on this path to restore liberty because of your help and financial partnership.
Give today to empower us to demand Americans be set free to use commonsense again, from Kentucky to the halls of Congress, and across the nation.

Thank you for your concern and your partnership with Liberty Counsel Action.
Onward,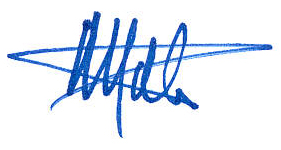 Mat Staver, Chairman
Liberty Counsel Action
P.S. No one should have to choose between medical care for themselves and their infant or house arrest. This is what happens when government is without constitutional bounds. Now is the time for us to unite around this family and help restore their freedoms. Send a fax demanding that powerful politicians and bureaucrats allow this family to self-quarantine in peace and not have to abandon all hope for the hopefully unnecessary care provided by an ambulance.
If you cannot send a fax today, please sign our petition to leaders and to the White House urging them to provide national leadership to protect our basic freedoms and liberties.
You are the reason that we can continue the vision God has given to wake up America and we are very grateful for you. If you can support Liberty Counsel Action with a donation of any size today, we would deeply appreciate your partnership with us in this mission. Again, thank you and God bless.