Facebook announced this month it would classify any efforts to support people moving past unwanted LGBT impulses as "hate speech." Not to be outdone, the Public Policy Director of Instagram announced it would be "updating our policies to ban the promotion of conversion therapy services."

But the censorship and silencing of groups is just the tip of the iceberg. If the "Equality Act" passes, rather than companies choosing this type of censorship, it will be a national law that silences counselors and crushes any hope for people seeking help.

Stand up now to fight against the misnamed "Equality Act" so that Christians can freely share the whole gospel and its power for salvation and restoration. Send your fax to the Senate to fight this destructive law that is constantly at risk of coming to the Senate floor with a simple voice vote. -Mat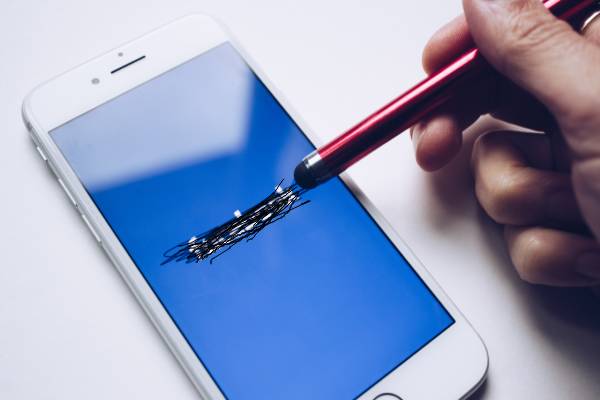 In addition to outright bans and blocking of these pages, social media is also utilizing a sneak attack.
When our staff was researching the group "Fearless Identity," we found that even though the web page had previously been "liked" on Facebook, that page had been "un-liked." The page's admin did not remove the "like" from the group. This had been done by the unseen hand of FB to shadow censor this group and its message.
This group has a powerful testimony. Co-founder Luis Ruiz was celebrating his birthday at the Pulse Nightclub when he lost many of his friends in an Islamic jihadist shooting that claimed 49 lives in 2016. Through treatment for the injures he got that night, he came back to the Lord and found hope through others.
He said, "These resources allowed me to build healthy relationships and pursue a relationship with God. I chose to leave the homosexual lifestyle to pursue my true identity in Jesus. I now live a life free of depression, anxiety, and fear, having a reconciled relationship with my family and the privilege of helping others know that change is possible."
But the "Equality Act" will take companies' actions, like Facebook's censoring of resources and personal stories, and require censorship nationwide across all industries and against people like Luis and anyone that might help him.
The question is, will we stand up while we still have a voice? Or will we sit silently as radicals pick us off one by one ... or all at once with legislation like the "Equality Act?" Send your fax now to demand the Senate to block this bill.

It is important to understand that these radical attacks target much more than the free speech of redeemed people who formerly identified as LGBT.
This attacks the hope of the Gospel.
"I did not come to Christ seeking change in my sexuality. I simply came to Him with the desire for a healthy life. He did the rest," said Kevin Whitt with Change Movement, who was delivered out of a lifestyle of drugs, drag, and prostitution.
The so-called "equality" that radicals claim they are pushing for never applies to those seeking to leave LGBT behind. The radicals want to make them second-class and they want to silence everyone who disagrees with the LGBT agenda.
Another example is how the Barclay bank and travel credit card provider just closed the bank account of the U.K group, Core Issues Trust, which provides "one-to-one support for individuals voluntarily seeking to leave homosexual behaviors and feelings." This was less than one month after LGBT groups started demanding the company refuse to service this organization's bank account.
But if the "Equality Act" passes, this censorship will turn into widespread persecution. Make your voice heard to hold our legislators' feet to the fire to block this horrific bill today.

This truly is a matter of life and death.
"If counseling bans had been law in 1989, blocking me from the therapy I was asking for, I probably would have killed myself. I would not have been satisfied with a government-mandated gay identity," said Ken Williams, discussing his own journey out of unwanted same-sex attractions.
We can rise up today for the "Kens" of the next generation to find hope and help in the Lord Jesus Christ and to protect the freedom of speech of all Americans. Send your fax to the Senate to fight against this attack on America's values.

When you partner with Liberty Counsel Action, you are making a difference.
Give today to empower our ministry to be your voice on Capitol Hill and around the country.

Thank you for joining us as we stand for freedom in America.
Blessings,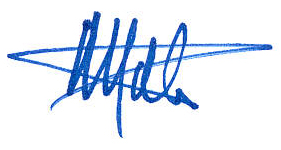 Mat Staver, Chairman
Liberty Counsel Action

P.S. Right now, the freedom of speech and freedom of religion are both under attack from the "Equality Act." But radicals are not waiting to push their extreme censorship included in this legislation. Fight back now while we still have a voice by sending a fax to the Senate to demand that the "Equality Act" be blocked from a voice vote placing it on the Senate floor.
If you cannot send a fax today, please sign our petition to Senate leaders urging them to provide national leadership on this issue.
Please know that donations from people just like you are the reason that we can continue the vision God has given us to wake up America. If you can today, support Liberty Counsel Action with a donation of any size. We pray for you and we deeply appreciate your partnership with us in this mission. God bless you!