Before COVID-19, a Harvard professor likened taking hydroxychloroquine to "multivitamins" for lupus patients, and Swiss Policy Research found huge decreases in hospitalizations and deaths from COVID-19 if patients were treated with hydroxychloroquine (HCQ) and other drugs. In addition, a survey of more than 6,000 doctors from 30 different nations says HCQ is the best available treatment for COVID-19.
Liberty Counsel Action has compiled this data in a printable fact sheet for you that is available below.
In the face of these facts, however, entire states have threatened to revoke the licenses of doctors who prescribe HCQ. Pharmaceutical corporations are reporting doctors who do, while pharmacists across the nation are refusing to fill prescriptions for this medication.
Meanwhile, Big Tech corporations are censoring accurate medical information about this virus. I'll talk below about how this is a critical moment.
I ask you to act now to get this important information directly on the desks and into the hands of our national and state leaders all across the nation, and to urge them to end this online censorship. Send your fax by clicking the button below. -Mat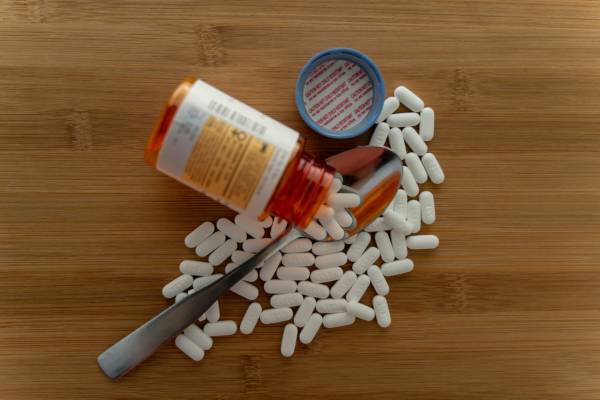 In a survey of 6,200 medical doctors from 30 different nations, the plurality responded that they found that (HCQ) was the "most effective therapy amongst COVID-19 treatment from a list of 15 options."i They also explained that HCQ was one of the top three most prescribed medicines for COVID.
On July 30, 2020, Swiss Policy Research (SPR) released the following updated findings: "US physicians reported an 84% decrease in hospitalization rates, a 50% decrease in mortality rates among already hospitalized patients (if treated early), and an improvement in the condition of patients often within hours" of using a specific treatment.ii
However, doctors that dare to speak the truth on this subject are fired. They are threatened to be stripped of their licenses to practice medicine. They face horrific personal attacks. And in the end, their words are deleted from their own website and from social media and replaced with a hyperlink to the World Health Organization, which was caught pushing Communist China's lie that COVID-19 "was not transmissible from person to person."
Now it is time to demand the truth be heard. There is bipartisan frustration on Capitol Hill with these corporations, but both sides of the aisle need to be pushed to work together. Now is the moment to repeal the law that provides legal immunity to Big Tech social media and internet companies (Section 230 of the Communications Decency Act). In addition, the Federal Communications Commission (FCC) has the authority to regulate the companies that are censoring social media. The FCC needs to hear from you.
You can contact both through our faxing system. Thankfully, one thing that Big Tech cannot censor is your freedom to fax a message with this truth straight to the desks of our national legislators, bureaucrats and state leaders across our nation to demand change.
Make your voice heard to help demand an end to this censorship and the freedom for doctors to act in the best interest of their patients. Send your urgent fax today before more lives are lost.

If you want to believe the reported data, OurWorldInData stated that, in the first three days of this month, COVID-19 claimed an average of 1,100 lives every day in America. That is almost one death per minute, again, if you believe the numbers.
This illustrates how medical, technological, and political leadership in America—who do claim to believe the numbers—should be desperate to use the best treatment available. But instead, politicians are allowing Big Tech to silence highly qualified doctors who are speaking out about the treatments that are already known and used across the world.
Meanwhile, tech giants have silenced doctors on the frontlines, erased information they are freely sharing with others about the most effective treatments, and engaged with pharmaceutical giants who are involved in mafia-style reporting and punishment of anyone that points out the obvious ... that the Emperor has no clothing.
There is a treatment for COVID-19. It was found to reduce the need for hospital visits by 80% and of those who do go to the hospital, it cuts their chances of dying in half and provides relief within hours of beginning the regimen.
But Americans can't get a prescription from most doctors, and if they do, many pharmacies are refusing to fill it.
There needs to be an outcry across America that reaches every corner of Congress. To end this censorship and the Big Pharma monopoly blocking people from getting desperately needed medicine, those in authority need to hear from you. With hearings happening on the same week as blatant censorship of medical facts, now is the perfect time. Send your urgent fax to make your voice heard in D.C. right now.

Policies by design are general, thus each individual should seek the advice of their own physician. The best treatment protocol, according to data compiled by the SPR, included the following medications: "Zinc (50mg to 100mg per day), Hydroxychloroquine (400mg per day), Quercetin (500mg to 1000mg per day), Azithromycin (up to 500mg per day), and Heparin (usual dosage)."
This is one of the many facts, studies, medical opinions, and explanations included in Liberty Counsel Action's printable fact sheet. We encourage you to print and share this with your doctor, county health board, city council, pastor, community leaders, and anyone else.
Right now, Google, Facebook, Twitter, and Squarespace have all been caught censoring, blocking, and deleting this data. I urge you to forward this email to your friends, loved ones, community leaders, and beyond. And we need help to get the word out.
I am so grateful for each and every one of you. Your prayers and donations are what allow our team to create and provide these resources to you. We want to see every American empowered to understand our current situation and what is at stake in our nation. If you can, give your best donation today to help us uncover the truth and prepare for the battles ahead.

When I see oppression, lies, and attacks against people who are trying to generously serve and save the lives of others in our nation, as the prophet Jeremiah says, "in my heart it becomes like a burning fire." I want to see justice and I want to see it now. I urge you to pray with me for our nation, for those who are sick today, and for an end to this injustice against innocent lives. And then let us act together.
Humbly,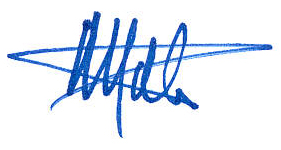 Mat Staver, Chairman
Liberty Counsel Action


P.S. The truth is under attack. People from Harvard, Yale, Johns Hopkins, and even the CDC have admitted there is a safe and effective treatment for many with COVID-19. Yet Big Tech and Big Pharma are working around the clock to stop this information from getting out. Fight against this today with your fax demanding that legislators and the FCC move to protect the freedom of information and free speech.
I also invite you to forward this message to like-minded friends who want to see freedom preserved in America. And then sign our petition to protect free speech.
Each day brings a new set of challenges, opportunities, and expenses. I am so grateful for the freedom-loving patriots who support Liberty Counsel Action with donations to keep our ministry moving forward. I would be grateful for your support of this vision to restore freedom in America. God bless.
---
[i]Sermno. Largest Statistically Significant Study by 6,200 Multi-Country Physicians on COVID-19 Uncovers Treatment Patterns and Puts Pandemic in Context. (Published 2020, April 2).
[ii]Swiss Policy Research. On the treatment of Covid-19. (Updated: 2020, July 30).