There is a massive battle shaping up in Virginia over mandatory vaccines. I'll share the latest with you on how the state's legislature just sided with the mandatory-vaccine crowd, but the governor is still on the fence.
Make your voice heard on this governor's desk today, strongly urging him to keep under-tested COVID-19 vaccines with aborted baby cell lines off the list of mandatory vaccines. Send your fax to Virginia's governor, other governors and congressional legislators today. -Mat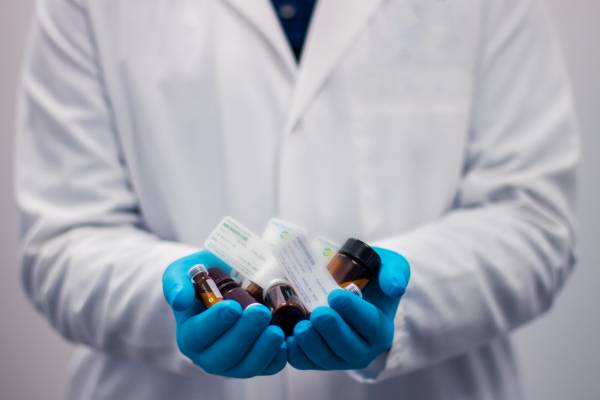 Since the Virginia Health Commissioner, Dr. Mohammed Norman Oliver, made a public announcement about mandatory vaccines, there has been a public split in the executive branch in Virginia. Your faxes opposing vaccines have been going straight to this governor's desk and I believe they are making an impact.
Fortunately, the governor's office, to some extent, temporarily opposed the Health Department's demands for a mandate. "We are focused on accessibility, affordability, and fair distribution of a vaccine—not on a mandate." However, the governor's "focus" can shift to mandatory vaccinations in the blink of an eye.
The governor's office also wrote "When a vaccine becomes available, we're confident that Virginians will seek it out. That's why we don't have plans for a mandate." However, "plans" can change the instant political winds change in Richmond.
It appears that right now, the whims of this governor are the only thing standing between a mandatory vaccine and the citizens of Virginia. And no promise has been given by this Democrat governor to keep vaccines voluntary.
It is urgent to keep the pressure on this governor and others to ensure that he will always reject mandatory vaccinations. Send your fax right now to encourage Virginia's governor, dozens of other governors across the nation, and hand-picked people in Congress that will be making these decisions about your health.

After the health commissioner went public saying he would force everyone to inject a COVID-19 vaccine, Republicans in the Virginia legislature rose up to fight. It was clear that the commissioner's statement intended to eliminate religious freedom exemptions codified in the law and only allow "medical exemptions."
Liberty Counsel Action was in contact with multiple Virginia legislators around the state this week, including Del. Dave LaRock, who sought to introduce an excellent bill with four simple points:
No vaccines shall be mandatory that include aborted baby cell lines.

No vaccine shall be required that alters a person's DNA or RNA.

No vaccine shall be forced that was tested on humans before animals.

Information about the safety and success rate of all mandatory vaccines must be available to those receiving the forced vaccination.
Unfortunately, the Democrat majority refused to even let his bill come to the committee floor. They turned down testimony from nearly all of the 150+ people that had showed up to testify. A similar vaccine bill was defeated along party lines and left the people of this state in jeopardy.
It is chilling that these radicals are willing to force everyone to be vaccinated with a substance that has not yet been tested. Virginia stands as a dire warning on the importance of local elections.
The legislature refused to protect the medical freedom of Virginians, now their freedoms are resting on the whims of a radical Democrat governor.
All across America there are similar discussions and decisions that are being made. Freedom-loving patriots like you, need to rise up and demand medical freedom for you and your family.
Rush your fax to the desks of hundreds of these key political decision-makers to protect your freedom from mandatory COVID-19 vaccinations.

Politicians will be under very serious pressure from terrified people who want to demand that you subject your body to their fear. Vaccines should be voluntary, not forced by the state.
In addition, this is a perfect storm where politicians want to amass power and have a free pass. But when the governor can mandate action "for your health," what's to stop them from requiring exercise, or a certain diet, or a change in your behavior? This issue is much more important that just this injection; it is a surrendering of your freedom to a government official.
That is why it is important to keep flood the office of this governor and the offices of other governors and legislators across America who need to take immediate action against mandatory vaccines. Act now.

I am very grateful for friends and partners of Liberty Counsel Action who empower us to research and publish the truth… even when legislatures are voting to block information from unaware Americans, and groups like Facebook are paying money to hide these truths.
Partners like you undergird the mission of LCA to make our vital work possible. Thank you for your past prayer and support. I urge you to donate at this critical time to keep us on the frontlines of this battle.

If you haven't already, sign Liberty Counsel Action's petition today to help strengthen our voice as we fight for liberty across America.
Blessings,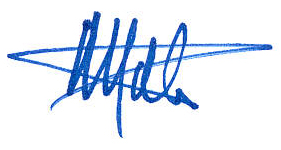 Mat Staver, Chairman
Liberty Counsel Action


P.S. This battle is far from over. In fact, I believe it is just beginning. We cannot allow fearful neighbors and fake news to control us. Now is the time to rise up and fight for our liberty! Send a fax demanding that legislators and governors promise that all vaccines for COVID-19 will stay completely voluntary.
I also invite you to forward this message to likeminded friends who want to see freedom preserved in America.
If you can support Liberty Counsel Action with a donation of any size today, I would be deeply grateful for your partnership in our vision to restore freedom in America. God bless!
---
Sources:
DeFusco, Jackie. WRIC: ABC 8. Northam not planning on COVID-19 vaccine mandate despite support from top official. (2020, August 24).
Del. Dave LaRock. Official Facebook page. (2020, August 25: 2:25 PM).