I'm excited to offer you an incredible opportunity. When Dr. Simone Gold spoke about hydroxychloroquine (HCQ), she created a firestorm of censorship. She is taking on fake news, Dr. Fauci, and the internet censors ... all at the same time.
Now, she wants to talk directly to you. Hear the explosive truth that Facebook, Twitter, YouTube, and other Big Tech and Big Pharma giants are desperately trying to hide.
I will host Dr. Gold on a live Zoom meeting on Tuesday, September 1, 2020 at 3 p.m. ET. You can register at the bottom of this email. This is an exciting opportunity to dig deeper into real medical facts and their implications for you, your family, your neighbors, and your community.
We want to empower you to know the truth and be set free. Space is limited, so reserve your spot immediately for this unique opportunity.
Also, let me ask a favor. This weekend is your LAST CHANCE to sign our free petition to the Federal Communications Commission (FCC) demanding an end to online censorship. The public comment period closes shortly, so we need you to add your name BEFORE Sunday at midnight to make sure your name is included on this petition. The FCC has the authority to stop this censorship. Take a few seconds to urge them to act immediately. - Mat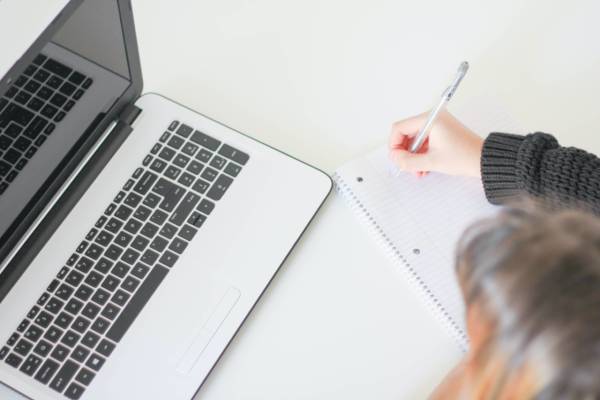 There is a significant amount of misinformation swirling around our nation. I want to give you one example. I can't even count the number of times I've heard that singing is dangerous. However, several studies show this isn't the case. One study out of the United Kingdom found that singing projects the same level of particles as speaking.
Let me repeat that, the study found that singing is no more dangerous than speaking.
Yet, the Centers for Disease Control and Prevention (CDC) didn't tell you these facts. After three anecdotal events (two in Europe), the CDC made a blanket recommendation against singing. After that, the California governor closed down churches and banned singing ... all based on false "evidence" that is not supported by the studies.
Now, my legal team is fighting on behalf of pastors all over America. Some are facing punishments as severe as one year in prison and daily fines for anyone that walks in the doors of the church! Much of this attack is based on the lie that singing is more dangerous than speaking and worshipping more dangerous then tens of thousands of protestors marching shoulder to shoulder.­­
Facts matter.
Right now, scientific and medical facts are being deleted from Facebook, Twitter, YouTube, and more. These non-medical tech corporations believe they can control your medical information, decisions, and freedom.
Now is the time to fight back for truth and freedom. Sign our petition to the FCC, other departments and Congress that all have the authority to end this censorship now.

The goal posts keep changing.
This week the CDC changed their recommendations ... again. The CDC no longer recommends testing for exposure to COVID-19, unless you develop symptoms (except for high risk categories).
This is a complete reversal of the push for everyone to be tested.
There is something much bigger going on here. There is an insidious agenda to usurp your freedom.
Think about it – why would HCQ be censored? Many studies show it is highly effective in treating COVID-19. Yale Medical School Professor of Epidemiology, Harvey Risch, MD, PhD, says 100,000 people in America have needlessly died because they were not given HCQ. It costs only 10 dollars.
Big Pharma and Big Tech are why HCQ is being censored. This needs to stop! This censoring has now reached life and death proportions.
The first step back to regaining freedom is to make sure the truth can be heard all across our nation and the world. Fight this Big Tech censorship by taking a few seconds to sign LCA's petition urging these leaders to end government protections for companies that censor the free speech of others. This weekend is the deadline to add your name (before Sunday at midnight), so don't wait. Or, if you want to get your message there faster, choose our option to fax each of these departments right now.

We have a unique window of time to stop this censorship. Social media super-information highways should not be allowed to censor vital information any more than the telephone company.
I want to thank everyone who supports our ministry, enabling us to seek out the truth and use that truth to fight for your liberties. Because of your partnership we can expose these lies and work together to restore freedom in our nation. Please pray about giving your best possible gift or setting up recurring support of our ministry today.

I encourage you to join me in prayer for our nation right now and for the future we will leave to our children.
Blessings,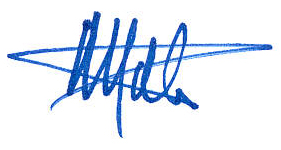 Mat Staver, Chairman
Liberty Counsel Action


P.S. We cannot let lies and fake news control us and destroy our liberties. Now is the time to rise up and fight for our freedom! Sign our petition now. Send a fax demanding that legislators and governors stop using fake science for political control.
I also invite you to forward this message to likeminded friends who want to see freedom preserved in America.
Each day brings new challenges from those who do not have your best interest or the interest of our nation. If you can support Liberty Counsel Action with a donation of any size today, I would be grateful for your partnership in the vision to restore freedom in America. God bless you.
P.P.S. Save your spot in the zoom meeting with Dr. Gold by registering HERE.

---
Sources:
CDC. Overview of Testing for SARS-CoV-2 (COVID-19). (2020, August 24).
Smout, Alistair, Reuters. Singing is no more of a COVID-19 risk than talking but volume matters, UK study finds. (2020, August 20).
Wu, Katherine J. New York Times. C.D.C. Now Says People Without Covid-19 Symptoms Do Not Need Testing. (2020, August 25).