An observant doctor with more than 42 years of experience in preventative medicine just noted, "The COVID death rate in the United States is one of the highest in the world, even with our advanced medical care delivery and resources. Many less affluent countries have death rates 20 times lower than the U.S., even with fewer hospitals, doctors, nurses and high-tech equipment."
How can this be true? Because American "experts" who have a political agenda have approached this disease in the wrong way. Meanwhile, Facebook continues to censor 1.2 million posts every day to perpetuate lies many so-called "experts" are pushing.
Big Tech companies would rather hide facts published by non-conforming medical doctors than allow the truth about effective COVID treatments to be heard. It's time to pull back the curtain! A great way to start is to end the special legal protections for online censors who are hiding life-saving truth from Americans. Send an urgent fax to demand an end to this censorship. -Mat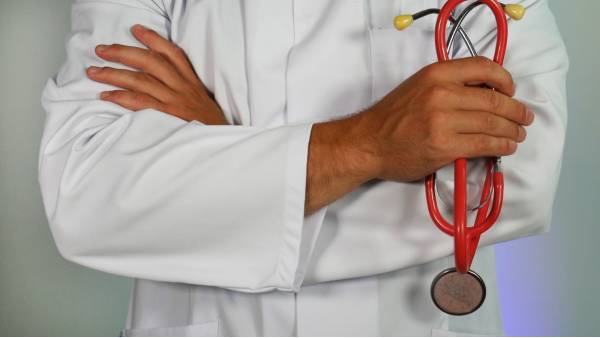 Dr. Elizabeth Vliet is an award-winning medical doctor with specialty training from Johns Hopkins. She is president of a global health care service, a diplomat of the American Board of Psychiatry and Neurology, and an author of seven books.
Dr. Vliet recognizes that COVID treatment advice being pushed by medical "experts" in America is dangerous – and even killing us. "Home therapy could prevent thousands of hospitalizations and deaths," she wrote, summarizing a paper released by 18 medical doctors, including practitioners from Baylor, Yale, and Johns Hopkins medical schools.
However, only four states have consistently allowed home therapy that includes hydroxychloroquine (HCQ) and another nine states have reversed politically motivated restrictions against it. That leaves 37 states that still have active restrictions against a drug that can safely and highly effectively treat COVID during a pandemic.
But medical "experts" like Dr. Anthony Fauci sat on this information even though his own group did one of the 50+ medical studies showing HCQ as an effective part of a multi-drug approach in fighting COVID. For instance, in a well-studied nursing home this multi-drug treatment saved 95% of COVID-19 patients.
It is nothing short of criminal negligence to continue to allow 37 state pharmaceutical boards to prohibit a proven safe, effective treatment.
These 37 unelected boards literally have the power of life and death over millions of innocent Americans. And their misguided policies on HCQ are being protected by Big Tech's partnership with Big Pharma to silence the truth.
Send an urgent fax directly to the legislature and directly to the FDA demanding freedom of speech and treatment options!

Here is just one example of the money being thrown around in the COVID treatment battle...
Doctor Zachary Sussman took a COVID-19 test from his employer, Physicians Premier ER in Austin, TX. The test's actual cost is just 8 dollars in materials. However, the clinic sent two bills totaling 10,984 dollars to Dr. Sussman's insurance company, Golden Rule (a UnitedHealthcare Company).
And the insurance company paid it in full, according to ProPublica.
Dr. Sussman was so deeply concerned that he resigned from his job. "I can no longer ethically provide medical directorship services to the company," wrote Sussman. "If not outright fraudulent, these charges are at least exorbitant and seek to take advantage of payers in the midst of the COVID-19 pandemic."
Tragically, those making COVID treatment decisions have squashed the ability of millions of people to make the best treatment decisions and placed that power into the hands of unelected pharmaceutical boards.
These boards appear to be more concerned about the interests of their industry, which will experience massive financial gains from vaccines and the sale of less-effective treatments. Some treatments cost up to 5,700 dollars per person! And the pharmaceutical boards appear uninterested in providing the most affordable, most effective treatments for Americans.
These boards are working to increase the power of their industry. And Big Tech is working hand-in-glove to silence anyone, especially non-conforming medical doctors, who expose the truth about this pandemic. It's time to demand that special government protections for the industries and media corporations that are censoring the truth come to an END!

Liberty Counsel Action strives to be a consistent, God-fearing voice in our culture that promotes positive outcomes and exposes corruption and destructive agendas wherever we find them.
This week, LCA's Senior Counsel for Governmental Affairs was a special guest on Fox Soul in a post-midnight interview, and he was up a few hours later getting ready to meet me at the White House for the Abraham Accords peace agreement signing. Such is the measure of our commitment.
Our team sees our vision to restore America to its godly foundations as an urgent calling, a door that God has opened to minister to our nation and to the world. We can only answer this call because of the donations and ongoing support from our friends and partners – people like you – whose generosity is the reason we can serve as the Lord directs.
I encourage you to send a special gift today or set up monthly donations to keep our ministry fighting in Washington, DC, and wherever the battle takes us.

And thank you for your prayers for our ministry! I am honored to stand with you and defend our shared values in challenging times like these!
Sincerely,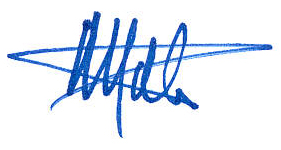 Mat Staver, Chairman
Liberty Counsel Action


P.S. We cannot allow anyone to hide information from the American people concerning their healthcare, and we must not allow unelected bureaucrats to dictate how you can or cannot receive medical services. It's time to stand up for our freedom of speech and medical choices.
Now is the time to fight Big Tech censors who prefer that you live in fear. Send a fax demanding legislators and the FDA move to protect our freedom of information and freedom of speech.
I also invite you to forward this message to like-minded friends who want to see freedom preserved in America. Then sign our petition to protect free speech.
Each day brings a new set of expenses to keep our ministry moving forward. If you can support Liberty Counsel Action with a donation of any size today, I would be grateful for your partnership in the vision to restore true liberty in America. God bless you!
P.P.S. We've created a Hydroxychloroquine and COVID-19 Fact Sheet. Please download and share it with family and friends...
---
Sources:
Allen, Marshall. (2020, Sept 5). ProPublica. A Doctor Went to His Own Employer for a COVID-19 Antibody Test. It Cost $10,984.
McCullough, P.A. (2020, Aug 7). The American Journal of Medicine. Pathophysiological Basis and Rationale for Early Outpatient Treatment of SARS-CoV-2 (COVID-19) Infection.
Vliet, E.L. (2020, Sept 14). WorldNet Daily. Surviving COVID: Why poorer nations have lower death rates.