A pre-dawn mob gathered outside Sen. Lindsey Graham's home with megaphones, air horns, sirens, cymbals, strobe lights, and banging pots and pans to harass him and his family. Their goal was to bully the senator into canceling his promise for a committee vote on a future U.S. Supreme Court Justice.
This is the just the beginning of the mob pressure. The upcoming fight may make the battle over Justice Kavanaugh's confirmation look like a cakewalk.
Group organizers were training protesters to kick in a door ahead of the Graham event and used role playing to train protesters to thwart police. Some of their anti-police strategies were so closely guarded that organizers refused to reveal them, even in groups of protesters for fear the truth might get out.
The Senate and White House need encouragement and they need to hear if you think our Supreme Court is worth fighting for. Take a moment to send a fax to Sen. Graham and all the other senators who need to stand strong in the face of these abuses and preparations of violence. Send your fax now to make your voice heard. -Mat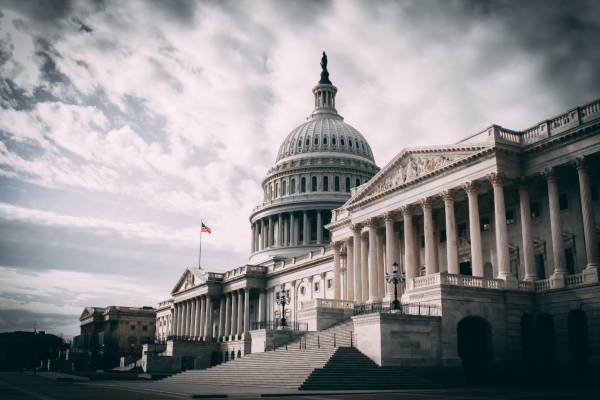 The fake "media" is trying to claim that confirming a new Justice would be hypocritical, but this selectively whitewashes the Democrat's past demands. Here are a few (of many) examples:
"The American people deserve a fully staffed Court of nine." (Vice President Joe Biden)
"The Constitution is 100% clear: The President of the United States has the right to nominate someone to be a Justice of the Supreme Court. [The] Senate's function is to hold hearings and to vote." (Sen. Bernie Sanders)
"The American people expect the president's nominee to be given a fair hearing and a timely vote in the Senate." (House Speaker Nancy Pelosi)
Senators will "do pretty much everything they can to avoid acknowledging the legitimacy of our democratically elected president," said Sen. Elizabeth Warren. "I say to you: do your job. Vote for a Supreme Court nominee."
"The blockade on filling a naturally occurring vacancy, in my view, is harmful to the independence of the Article Three branch." (Sen. Tim Kaine)
Every one of these Democrats (and many more) have done a complete flip. However, it's more than the media trying to hide the truth. Even Big Tech is getting involved. One video compiled this information and posted it on Twitter ... before it was quickly removed.
Liberty Counsel Action wants to help you get involved in spreading the truth and provide a quick way to fight against this censorship aimed at controlling our political leaders. Right now, those who know the truth, need to stand up and encourage our legislators and educate the people around us. Send your fax to the Senate and message to the White House now.

The truth is being twisted. The time frame to confirm a Justice is not rushed like radicals would lead you to believe. Republicans are under serious fire across America for doing exactly what Democrats would do in their position.
Of all the Supreme Court Justices confirmed since 1900, 70% were confirmed in less time than this vacancy allows before election day.
Justice Ruth Bader Ginsburg herself was confirmed in less time, as was Justice Sandra Day O'Connor. Even John Roberts was confirmed in 23 days.

Two very important senators have come out as supportive since I emailed you yesterday. Sen. Mitt Romney said on Facebook that:
"The historical precedent of election year nominations is that the Senate generally does not confirm an opposing party's nominee but does confirm a nominee of its own ... I intend to vote based upon their qualifications."
In addition, Senator Grassley stated, "While there was ambiguity about the American people's will for the direction of the Supreme Court in 2016 under a divided government, there is no such ambiguity in 2020," with the Senate and White House both led by Republicans. "It's my responsibility to evaluate the nominee on the merits, just as I always have," Sen. Grassley concluded.
Yet in response to this, CNN's Don Lemon replied, "We're going to blow up the entire system."
Our senators will likely see the disgusting violence displayed against Justice Kavanaugh. Help strengthen our senators to have the courage and strength to see this battle through.

Another way you can help is to sign our urgent petition to the White House. We are expecting a decision from President Trump on Saturday. In case you missed it, here is LCA's full list of potential nominees.

My staff and I are joining in multiple high-level conversations to encourage a Supreme Court nominee and confirmation that will restore the path our nation is on. Your support is what makes our effort possible in this battle that is critical to the lives of millions of future Americans. Please support our ministry on Capitol Hill today.

Thank you for making our voice possible in this historic moment at the Supreme Court!
Sincerely,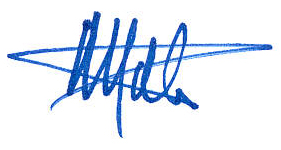 Mat Staver, Chairman
Liberty Counsel Action


P.S. The radical mob's voice is growing louder, attempting to shout down the future of our Supreme Court. Patriots need to act now to demand that the Senate move quickly. Send your fax to the Senate urging them to take action.
Then sign our petition to both the President and Vice President to encourage them at this critical time.
This critical battle! Any way that you can support our ministry right now would be greatly appreciated.
---
Sources:
Arama, N. (2020, Sept 21). Chuck Grassley Weighs In on SCOTUS Vacancy, and Dems Aren't Going to Like It. Red State.
Hoft, J. (2020, Sept 20). Since 1900, 70% of Supreme Court Justice Nominees Were Approved in Less Than 46 Days. Gateway Pundit.
Schwartz, I. (2020, Sept 21). Don Lemon: "We're Going To Have To Blow Up The Entire System," "Get Rid Of Electoral College." Real Clear Politics.
Senator Mitt Romney. (2020, Sept 22). Official Facebook Page.
Starnes, T. (2020, Sept 21). Mob Gathers at Lindsey Graham's Home, Threatens to Break Down Front Door. Todd Starnes.
United States Senate Website. (Accessed: 2020, Sept 22). Supreme Court Nominations (1789-Present).