It is hard to explain the incredible sense of urgency I have for the confirmation of Judge Amy Coney Barrett to the U.S. Supreme Court.
The High Court returns today with only eight members.
I have a pending appeal before the Court. It's my defense of Kim Davis, the KY clerk that refused to sign her own name to the "marriage" certificates for same-sex couples. Though I won the religious liberty accommodation, the ACLU wants to hold Kim personally responsible to pay their attorney's fees.
In addition, this week I am filing a petition with the Court on a major church case. This fall, some of the most important religious liberty cases will be argued. And, of course, many abortion cases are working their way to the Court.
We need Judge Amy Coney Barrett on the bench NOW! Make your voice heard with a fax to encourage senators to fulfill their constitutional responsibility, and not to cave to extremists' demands. - Mat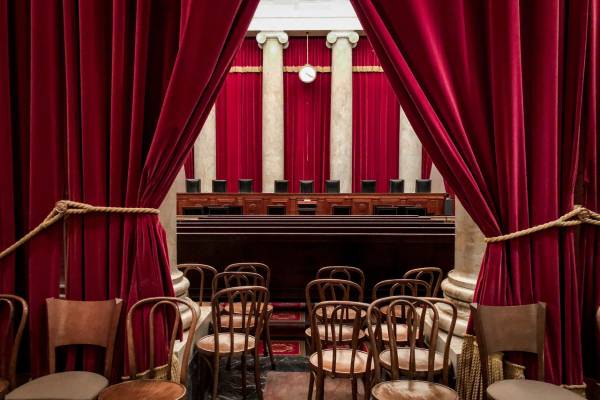 This is not the first time radicals have fought to block constitutionalist judges from confirmation. Both Judges Janice Rogers Brown and Priscilla Owen were brutally attacked for their faith and for their commitment to the Constitution.
U.S. Senate Judiciary Committee's legal counsel said of both women:
"I can attest to their character and congeniality. What were their great crimes? They were conservative women — in the case of Judge Brown, she was a minority conservative woman."
The leader of the U.S. House Black Caucus said Judge Brown's only qualification was because her "face is black." In reality, she was a sitting California state Supreme Court judge with an excellent record. However, Rep. Mel Watt (D-NC) accused her, a black woman, of being opposed to the wants and needs of black Americans.
Radicals also target minorities. Miguel Estrada had his nomination permanently blocked by Senate Democrats. Why? He was a brilliant, young, Hispanic conservative. However, a memo from Democrat staffers to Sen. Dick Durbin (D-IL) stated Estrada must be stopped "because he has a minimal paper trail, he is Latino, and the White House seems to be grooming him for a Supreme Court appointment." (emphasis added)
Already two Republicans have caved to radical pressure and may withhold their vote. I expect that this is going to be a VERY tight vote. And what our senators care the most about is hearing from you, our nation's voters.
We need to act now to make sure that Judge Barrett does not suffer the same fate as Mr. Estrada. Patriots all across America need to rise up and demand a fair and delay-free confirmation. Send your fax to the Senate to urge our leaders to act now.
Thirty-one years ago, my heart was broken by abortion and that is what convinced me to go to law school and start a religious liberty and pro-life organization. Our land is stained by the blood of more than 62 million innocent children. We are so close to seeing the end of this death and violence. Now is not the moment to turn back.
If we don't get Judge Barrett confirmed before Election Day, and if President Trump does not get another four years, it will be incredibly difficult to fill this seat. We have a very short window. I cannot begin to express the urgency.
In 2008, we were one presidential election away from protecting pre-born children from the massacre of abortion. I was disheartened by the election returns. As a result, President Obama appointed Justices Kagan and Sotomayor, who both favor abortion. Now we are one-month away from transforming the Court into one that abides by the original Constitution, not one made up in the mind of a Justice. Send your fax today.
My staff is helping to coordinate support and encourage groups attending a rally for Judge Barrett during confirmation week. We are working with members of the Senate. Tens of millions of dollars are being spent to harass them and stop this vote. They need to hear from you NOW!
I beg you to not let this once-in-a-lifetime opportunity pass. In one month, the future of the Court and the country could be changed for the better!
If you have already sent a fax, send more. Sign the petition. Share this email with your friends. Stand for life. Stand for freedom.
Your support is what makes our effort possible in this battle over the future of our nation to protect the lives of millions of future Americans. Please support our ministry on Capitol Hill today.

Thank you for making our voice possible in this historic moment at the Supreme Court!
Sincerely,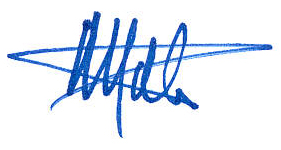 Mat Staver, Chairman
Liberty Counsel Action


P.S. The radical mob's voice is growing louder, attempting to shout down the future of our Supreme Court. Patriots need to act now to demand that the Senate move quickly. Send your fax to the Senate urging them to take action.
Then sign our petition to both the President and Vice President to encourage them at this critical time. Or if you have already signed, please forward this email to 5+ of your friends.

This is a critical battle! Please support our ministry as we are stretched to meet these new needs on Capitol Hill. Thank you.
---
Source:
Roy, C. (2020, Oct 1). Inside Democrats' Playbook To Destroy Republican Judicial Nominees. The Federalist.