California paused the Moderna COVID vaccine and issued a warning to all vaccine facilities after people had serious reactions less than 24 hours after receiving the injection.
In the United States alone, at least 55 people have died after taking a COVID vaccine -- and some were perfectly healthy before this injection.
More deaths and injuries are being reported around the world. These risks are why you should be able to choose whether or not to take the vaccine. But already the incoming director of the Centers for Disease Control and Prevention (CDC) is pushing for this decision to be made by politicians - not you!
Urgently message key leaders at the state and national level to demand that this COVID vaccine always stay the choice of American citizens free of coercion. -Mat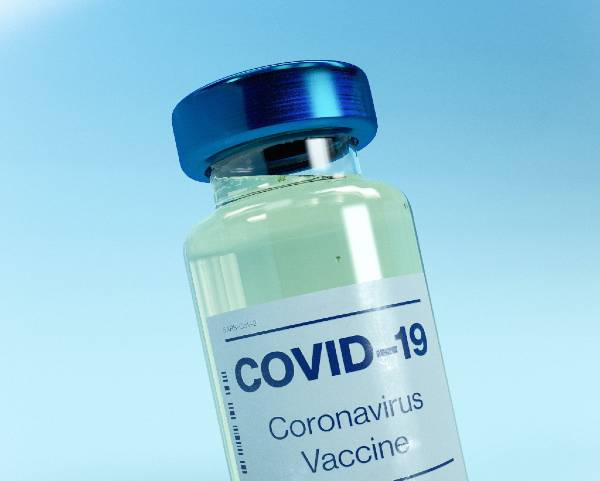 The small country of Norway already has had 29 deaths following the Pfizer vaccine. That nation has now completely reversed its recommendations. Now people older than 75 years are instructed to NOT receive this vaccine.
In Israel, four people have died and 13 developed Bell's Palsy.
In California, Dr. Erica Pan issued a warning to all 287 vaccine locations in the state that currently have this same Moderna batch "041L20A." Dr. Pan is the state's epidemiologist and deputy director of the Department of Public Health Center for Infectious Diseases. Her memo urged all locations to use a different batch while investigations are ongoing.
Despite cause for concern, the CDC is pushing full steam ahead. The incoming CDC Director, Dr. Rochelle P. Walensky (selected by Biden), stated, "We are laser-focused on our stated goal, 100 million shots into arms in our first 100 days on the job. And, then swiftly, hundreds of millions more."
A million shots per day of a vaccine that is showing shocking complications, such as temporary and permanent paralysis, anaphylactic shock, potential sterilization, and even deaths!
Send an urgent fax to our state and federal legislators to demand that the COVID vaccine never be mandated but must stay the personal choice of free Americans.
Some companies are stating you will not be able to fly, work, or enter their facilities if you don't have proof of a COVID vaccine.
Last year, I warned about digital "health passports" which have been an agenda item of Bill Gates and many others long before COVID. Using COVID as the reason, these globalists and population control advocates want to trace and track you and restrict your freedom. And China is their model.
I am thankful to live in America. There is nothing about China that we should model. The mandatory vaccine will require a digital health passport. Without it you will not be able to function in society.
That is why we must fight this push for mandatory vaccines.
We need to rise up together with one voice and demand freedom!
Even if you want to be vaccinated, we need every freedom-loving patriot to fight for this to be a free and voluntary choice without any coercion. Rush your fax to the desks of hundreds of these key political decision-makers to protect your freedom to take or refuse the COVID-19 vaccine.
The fact is, there are multiple, highly effective treatments for COVID such as a vitamin and drug mix which includes hydroxychloroquine, and another treatment that uses Ivermectin. Both treatments have shown helpful in multiple rigorous studies.
Send an urgent fax demanding that Americans be free to make their own decision to vaccinate or not.

Our staff is working on multiple frontlines to defend your freedom! With our special extended Challenge Grant, you can DOUBLE YOUR IMPACT with every gift between now and the end of the year. Support Liberty Counsel Action by selecting here or the button below.

Together we can have a huge impact.
Freedom for all,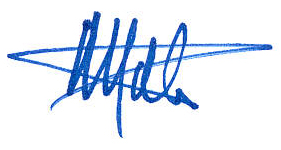 Mat Staver, Chairman
Liberty Counsel Action
P.S. We have an extended Challenge Grant that will effectively DOUBLE the impact of your donations right now! Select here to equip our fight for liberty and individual medical choices.
P.P.S. Sign our petition to key leaders for the coming battle over our liberties. And forward our email to your friends.
---
Sources:
Sierra Sun Times. (2021, Jan 18). California State Epidemiologist Releases Statement Recommending Providers Pause Administration of Single Lot of Moderna COVID-19 Vaccine.
Walensky, R.P. (2021 Jan 15). We'll use every tool and dollar to deliver COVID vaccines fast: Biden CDC pick Walensky. Opinion Column: USA Today.
Steiner, R. (Updated: 2021, Jan 18). This company threatened to ax workers refusing the vaccine, by threatening a 'no jab, no job policy.' Market Watch.
Shin, T. (2021, Jan 5). Some Health Care Workers Decline to Get COVID-19 Vaccine. But Why? NBC Los Angeles: Channel 4.
Times of Israel staff. (2021, Jan 1). 240 Israelis found with COVID after vaccination, underscoring need for vigilance. The Times of Israel.
Taraldsen, L.E. (Updated: 2021, Jan 18). As 29 Deaths In Norway Raise Worry, Australia Seeks Info On Covid Jabs. NDTV.
Shalby, C. et al. (2020, Dec 31). Some healthcare workers refuse to take COVID-19 vaccine, even with priority access. Los Angeles Times.