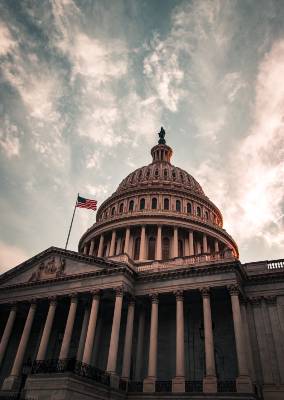 "We have now sunk to a depth at which restatement of the obvious is the first duty of intelligent men," said 1984 author George Orwell.
Our U.S. Constitution only allows for impeachment to remove "the" president not "a" former president. The attempt to impeach Trump after he has left office is wholly unconstitutional.
What is surprising is that five Republican senators—before the trial has even begun—stated they support continuing this sham impeachment. In addition, there is another shocking deviation of the impeachment sham that just surfaced. I'll share more below.
But first, send your critical fax to key senators to fight against the U.S. Senate's unconstitutional trial. -Mat


Supreme Court Chief Justice John Roberts has refused to preside over a kangaroo trial. Article 1, section 3 of the Constitution states that the Chief Justice shall preside over the impeachment trial in the Senate.
Instead, leftist Vermont Democrat Senator Patrick Leahy will preside over the trial as judge to the jury. Sen. Leahy is the longest serving Democrat in the Senate. He already voted once to convict Trump. Now this overtly biased Democrat will take the gavel to guide the second Senate trial! This is a sham akin to a repressive regime.
The U.S. Senate needs to hear from you right now.
Send your urgent fax to these senators and demand they stop this unconstitutional impeachment.
There are four main reasons why this impeachment trial is wrong:
Impeachment is ONLY for removal of a person from office

. The Senate has no authority to convict a private citizen. Left unchecked, any majority party could impeach any private citizen and thereby ban them from ever running for office.

Impeachment is divisive and being used to silence opposition to socialism

.

There was no due process in the House

. No witnesses. No evidence. No defense. This is reminiscent of the Russian Gulag—a process intentionally void of any due process.

Only the Chief Justice can preside over the Senate trial, and he has refused to participate in this sham

. A Democrat who voted to convict Trump in the last sham impeachment has no authority to preside.
This process is a complete repudiation of everything our nation was founded upon. And it is just a steppingstone from Trump to silencing YOU.
We, as American voters, have a key voice in this process. We must reach out to our senators and urge them to vote against this impeachment.
What the socialists really want is to silence and punish YOU.
Amazon made the phony claim that it was forced to drop Parler. However, Amazon profits from selling more than 200 items that promote violence, including riot gear. Amazon even offers "violent products [that] included a flag with a graphic image of Trump blowing his brains out, a mug with the slogan 'Where is Lee Harvey Oswald now that we really need him?' and a black T-shirt with a red slogan, 'Kill All Republicans.'"
Late yesterday, Senator Rand Paul led a point-of-order vote questioning the constitutionality of the impeachment trial. Republican Senators who voted in support of this impeachment trial include Mitt Romney, Lisa Murkowski, Pat Toomey, Susan Collins, and Ben Sasse. Even Minority Leader McConnell initially released a statement that he was "looking forward" to the impeachment trial but appears to have changed his mind after hearing from many of you.
The Senate must keep hearing our voices. Demand the Senate follow the Constitution they swore to uphold and end this impeachment trial immediately. Send your urgent fax today!

The prophet Jeremiah comforts his people with the reminder, "'Am I a God who is near,' declares the Lord, 'And not a God far off?'" I ask you to join me in praying for our nation.
We have two options – remain silent or peacefully push back against this lawlessness. In just a few days, Biden has managed to make Canada and the unions mad and has been sued by Texas.
Biden now holds the record for the shortest time in office before a federal court ruled against him. A Texas federal judge blocked his freeze on deportations. Thank you, Texas Attorney General Ken Paxton!
I can assure you that Liberty Counsel Action will not be deterred from standing with you and demanding freedom and the rule of law.
Help us in the fight for freedom by joining our extended Challenge Grant which will DOUBLE the impact of your gift. Select here or the button below.

Standing together we can be a strong and clear voice for freedom. Let's begin by stopping this unconstitutional impeachment trial.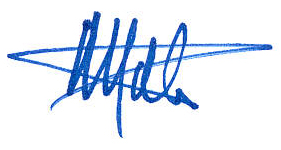 Mat Staver, Chairman
Liberty Counsel Action


P.S. We are pleased that our extended Challenge Grant will DOUBLE the impact of your donations right now! Select here. You can also partner with us by becoming a monthly supporter.
P.P.S. Send your urgent fax demanding the U.S. Senate to end the impeachment. Then sign our petition to key Senate leaders and forward our email to your friends.
---
Sources:
Stieber, Z. (2021, Jan 27). Senate GOP Signals a Second Trump Acquittal. The Epoch Times.
Carter, s, (2021, Jan 27). Texas AG Ken Paxton's Lawsuit Is Stopping Biden's 100-Day Deportation Pause — for Now. Dallas Observer.