Right now, we have two choices: remain silent and become slaves to a growing socialist agenda, or fight for freedom using peaceful means under the Constitution.


Take heart! Together, we are making a difference.


The opposition to impeachment is gaining ground. The Chief Justice's refusal to preside is a blow to those who want to set aside the Constitution.


And there is more news on the election investigation. More on that below.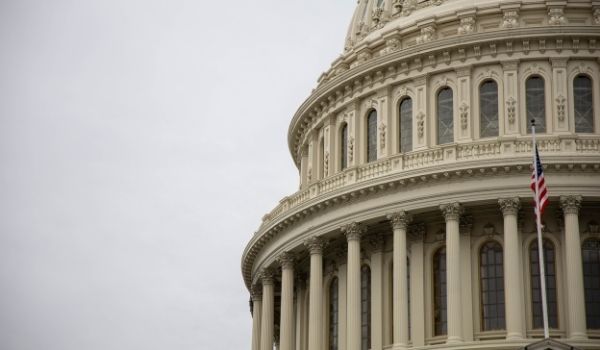 An interesting development just happened in Arizona. The state's largest county voted to do a forensic audit of their November election. It had fewer than 10,500 votes, a 0.3% difference, between Biden and Trump.
After initial shocking election testimony, state senators subpoenaed voting machines for a forensic audit in Maricopa County. The county board of supervisors refused. The senate then sued the county board. The board filed a counter-lawsuit. The state attorney general then got involved and wrote a brief siding with state senators.


On Jan 27, the county board caved and voted for a forensic audit. There is still a question of whether this shallower county audit will meet the full investigation standards demanded by state legislators.


But it is encouraging that state leaders are still investigating the November election. The officials still have honest concerns about this election, and they are searching for answers.


Arizona's actions might motivate some members of the Senate to push forward with their sham impeachment. While they want to silence Trump, you are next if we let them. That is why it is all the more necessary that you tell the senators to stop this sham impeachment.

In the 16 days since Rep. Liz Cheney (R-WY) voted in the House for impeachment, her favorability rating has plummeted to just 13% among likely voters and to 10% among Republicans.


The day after Cheney's vote, the Wyoming Republican Party said "the 'whirlwind' provoked by Cheney caused their phones to ring constantly, their email inboxes to overflow, and their official website to receive more traffic than ever before in its history. 'There has not been a time during our tenure when we have seen this type of an outcry from our fellow Republicans, with the anger and frustration being palpable in the comments we have received.'"


In addition, Cheney is facing a primary challenger who just announced to run. He is already polling more than 30% higher than Cheney for an election in 2022.


This backlash should not be lost on Senate Republicans and those who ignore the Constitution. We have a window of opportunity to push back.


Rush your critical fax to U.S. senators demanding that they end this unconstitutional impeachment trial.

The language in our U.S. Constitution is clear, impeachment may ONLY be used against a person

currently in office

.


Article II, section 1 states: "The executive power shall be vested in a President of the United States of America. He shall hold his office during the term of four years." And Article II, section 4 states "The President ... shall be removed from office on impeachment."


Article I, section 3, states, "When the President of the United States is tried, the Chief Justice shall preside."


The Chief Justice has refused to preside because he has no authority to preside over a private citizen.


The Senate has no authority to try a private citizen. When the Chief Justice refused to preside, Democrats appointed the longest serving Democrat - Sen. Patrick Leahy. You cannot make up this sordid story!


Sen. Leahy's longstanding partisan behavior is exactly why he was chosen to preside over this sham of a "trial" against Trump. It is so unconstitutional I have no words – except to say, "STOP IT!"



At the beginning of this week, there were 18 Republicans who refused to say that this Senate trial is unconstitutional. But they heard from you. You made the difference! Now, some Democrats are calling for a SECRET BALLOT. We must not allow this to happen. Help us stop this sham.


Liberty Counsel Action's work goes far beyond these emails to the personal efforts of our staff on Capitol Hill to amplify your voice.


With our special extended Challenge Grant, you can DOUBLE THE IMPACT of every gift. Support Liberty Counsel Action by selecting here or the button below.



Please know that our team prays for you: "We give thanks to God always for all of you, making mention of you in our prayers constantly bearing in mind your work of faith and labor of love and steadfastness of hope in our Lord Jesus Christ."




Mat Staver
Chairman
Liberty Counsel Action

P.S. We are pleased that our extended Challenge Grant will DOUBLE the impact of your donations right now! Select here. You can also partner with us by becoming a monthly supporter.

P.P.S. Send your urgent fax demanding the U.S. Senate to end the impeachment. Then sign our petition to key Senate leaders and forward our email to your friends.

Sources:

Boyal, M. (2021, Jan 27). Poll: Liz Cheney's Political Support Collapses in Wyoming as Primary Challenger Takes Double-Digit Lead. Breitbart.
Daily Kos, (2021, Jan 15). Secret Ballots in Impeachment Trial Are Permissible, And Would Ensure Conviction.
Ozimek, T. (2021, Jan 28). Maricopa County Votes to Perform Forensic Audit of Machines Used in November Election. The Epoch Times.