New York made vaccines mandatory for public, private, and religious school students, even if their education takes place entirely online. So far, the legal challenges mounted by the parents have failed. New York removed all religious exemptions for mandated vaccines.
More states and localities are pushing similar requirements, as I'll share below. As this case progresses, it is critical to tell key leaders at the state and national level that this COVID vaccine must always remain a choice, free of coercion. -Mat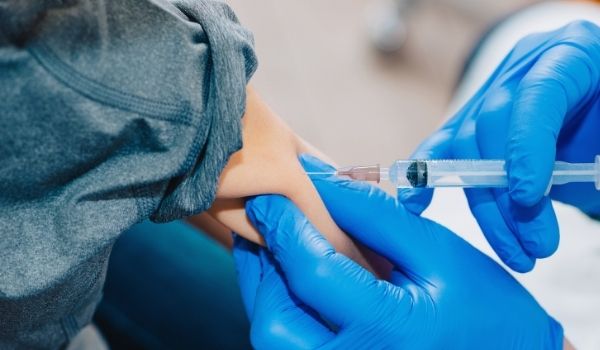 In America, at least 329 people died after taking the COVID-19 vaccination. Many occurred within 48 hours of the vaccine. About 179 people have died since receiving Pfizer's vaccine and 94 have died after receiving the Moderna vaccine.
In addition, there have been nearly 10,000 adverse reactions reported after the COVID vaccine.
Keep in mind, these numbers are "voluntary" reports to the Vaccine Adverse Event Reporting System (VAERS) and likely exclude an unknown number of additional deaths and adverse reactions. In addition, these numbers were reported on data available nearly two weeks ago. Examples taken from the reporting system by LifeSite News include the following:
An 88-year-old man died almost instantly. "Within 5 to 10 seconds after vaccination, patient started clinching his hands tightly and became unresponsive. Patient was lowered to the floor and did not exhibit a pulse."

A Georgia mother in her forties died "in the middle of the night" after receiving the Moderna vaccine the day before.

A Florida man in his seventies with a "clean bill of health...became sick 3 hours after the vaccine and was found deceased" the next day.

A New Jersey man in his twenties was "found unresponsive at work" two weeks after getting the Pfizer vaccine. He had no pre-existing conditions or listed medications.

An Arizona woman in her eighties with arthritis and high blood pressure experienced "pain in back of head and extreme headache" and vomiting after taking the Pfizer shot. She lapsed into a coma, had a hole drilled into her skull to relieve pressure and bleeding in her brain before an aneurism led to her death "approximately 14 hours after initial symptoms."

Two cases reported men with no history of dementia experiencing severe panic after the vaccine, with vomiting. One died naturally, the other committed suicide.

Eight pre-born babies, many of them late-term and otherwise healthy, were miscarried or stillborn soon after their mothers received the Pfizer vaccine, according to VAERS. I already warned about the COVID vaccine's potential deadly impact on pregnancy.

These are just a few of the many reported situations!
This vaccine should not be forced by a government agent, a politician, a school, a travel visa, or any other coercion. You should have the freedom to weigh the benefits and risks and decide how you want to proceed.
Rush your fax to the desks of hundreds of these key political decision-makers to protect your freedom to take or refuse the COVID-19 vaccination.
Concerned New York parents are arguing in court that "Excluding medically fragile children from distance learning because they are missing a vaccine that might harm or kill them serves no valid state interest ... Excluding them even from online access to school and remote special education services is cruel, inhuman and can serve only punitive purposes."
The state argued it had a vested interest in forcing children at home to take certain vaccines "because of the COVID-19 pandemic… remote-learning children remain part of the community, lower vaccination rates among them could contribute to contagious disease outbreaks."
In addition, Virginia requires that all students both online and in-person go through the registration process, during which vaccines are required. Exemptions are allowed for school children, but those exceptions can be overturned at any point by the governor or the Department of Health.
Maryland and Washington, D.C. also require immunizations.
The Los Angeles School District has already stated it will require the COVID vaccine for every student that returns to their school buildings.
Send an urgent fax to our state and federal legislators to demand that the COVID vaccine never be mandated but stays the personal choice of free Americans.
We need your help. Our staff on Capitol Hill is swamped monitoring the upcoming appropriations and budget process. This is a massive mound of paperwork originating from 24 separate committees. When you support LCA, you empower us to stand as a watchman on the wall alert you and others to the worst threats we face. And believe, me – what is coming out of the White House is destructive. We must push back.
Your partnership, along with God's blessing, is the only reason that we can sound this warning and block these attacks. With our special extended Challenge Grant, you can DOUBLE THE IMPACT of every gift. Support Liberty Counsel Action by selecting here or the button below.

Blessings on you and your family,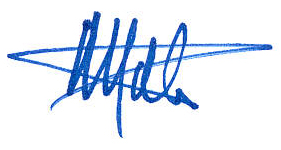 Mat Staver, Chairman
Liberty Counsel Action


P.S. Please take advantage of our extended Challenge Grant opportunity by sending your best possible gift. Your support will help Liberty Counsel Action remain on good financial footing to expand our impact in 2021.
Then send a fax to key leaders demanding them to not mandate a vaccine. And sign our petition to these leaders to be delivered at critical moments in this fight against mandatory vaccinations.
---
Sources:
Children's Health Defense. (2021, Jan 28). Healthcare worker dies 4 days after second Pfizer vaccine, death under investigation. LifeSite News.
Ortiz-Lytle, C. (2021 Jan 31). Sotomayor denies emergency relief for families seeking to send their children to online school without vaccines. Washington Examiner.
National Vaccine Information Center. (Accessed: 2021, Feb 2). Found 329 cases where Vaccine is COVID19 and Patient Died. 33-pg report.
National Vaccine Information Center. (Accessed: 2021, Feb 2). Found 36 cases where Vaccine targets COVID-19 (COVID19) and Symptom is Exposure during pregnancy. 4-pg report.
Wilder, D. (2020, Jul 28). Immunizations Still Required for Virtual Learning. NBC Channel 4 Washington.
Wolfe, R. (2021, Feb 1). At least 271 deaths, 9,845 adverse events after COVID vaccination so far: CDC data. LifeSite News.