The U.S. Senate will have a markup session on HR 1 this week to move this devastating election fraud bill closer to a vote. If this bill passes, we will never have fair elections again. We must stop this bill in the Senate. HR 1 will allow greater election fraud than occurred in any prior election and provide permanent measures to protect criminals stealing our votes!
All future federal elections are on the line, and we need to kill this bill. Send your fax and petition to key senators to Stop HR 1. —Mat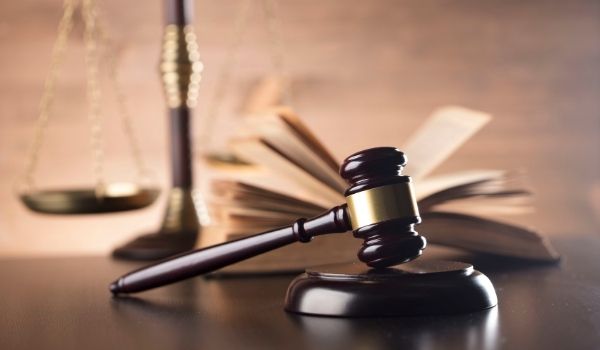 Our team at LC Action is working with many state legislators to reform the election laws to make our elections fair and secure. Through our Election Integrity Project, we are working to prevent election fraud. But HR 1 would override every state law regarding federal elections. If passed, we will never have a fair election.
HR 1 will institutionalize election fraud on a massive scale in every state. We must stop this bill in the Senate. We can win this fight, but we must work together.
Send your urgent fax to the Senate and demand that HR 1 be stopped before it causes incalculable damage to our nation.

This horrendous bill is almost 900 pages long and contains countless new mandates. HR 1 (also called SR 1) will do all of the following:
Seize authority from the states and place the federal government in complete control of elections.
Ban voter ID laws and permit same-day registration.
Mandate no-fault mail-in ballots.
Force states to accept mail-in ballots up to 10 days after Election Day.
Automatically register all individuals (as opposed to just "citizens") from age 16, and thus require the person to opt out.
Register convicted felons.
Allow people to vote outside their precinct.
Punish anyone who questions the validity of the voter.
Prevents poll watchers from cooperating with election officials to identify and challenge voter registrations concerning fraud.
With same-day registration, no ID and no ability to verify a voter, a person can go precinct to precinct voting multiple times under different names and cannot be caught before their phony ballots are combined with legitimate votes.
And so much more.
And this is just the beginning of how this shocking bill will legalize election fraud. Future election winners will be the politician with the most sophisticated voter fraud. If this bill passes, your vote will become meaningless. It must be stopped NOW! Send your urgent fax to the Senate and demand that HR 1 be stopped before it causes incalculable damage to our nation.
HR 1 forces states to accept voter registrations online without demonstrating any physical proof of residency. One person could fraudulently register hundreds or even thousands of fake voters and vote using those names.
With in-person registration, the voter must be physically present in the community, and if the person registers as multiple people, the fraudster runs the risk of quickly being identified, detained and prosecuted. But none of these safeguards apply to online voter registration!
Keep in mind that in Georgia, we watched hidden ballots being pulled out from under a table after poll watchers were kicked out. And nearly 10,000 voters were found to have voted twice in that state in the 2016 and 2018 elections. In the border state of Arizona, thousands of voters in just one county never proved their citizenship but were still allowed to vote. In Michigan, government employees actively trained election officials to commit fraud and destroy legitimate ballots.
If HR 1 passes, it will destroy every action states are taking to fight for election integrity. We cannot allow this to happen! This is a very serious threat to our nation, and radicals in D.C. are pushing this right now. Click to send your critical fax directly to key senators in D.C. today.

Remember the incredible frustration of when it looked like fraud would decide who was in the White House. We have the opportunity to stop this from becoming permanent. Together we can make sure that those in Congress understand the weight of this moment.
LCA is fighting this bill with all of our resources on Capitol Hill. But we can only stand in the gap because of your support for LCA. Join our extended Challenge Grant to DOUBLE the impact of your gift right now. Support Liberty Counsel Action today.

Thank you!
Mat Staver, Chairman
Liberty Counsel Action


P.S. We have a Challenge Grant that will effectively DOUBLE your donation's impact today! Select here to equip our staff to fight this battle for a free and fair election.
Then send a fax directly to members of Congress to urge them to fight election fraud. And sign our petition against this legislation. God's blessings on you.
---
Source:
H.R.1 - For the People Act of 2021. (2021, Jan 4). 117th Congress (2021-2022 Session).